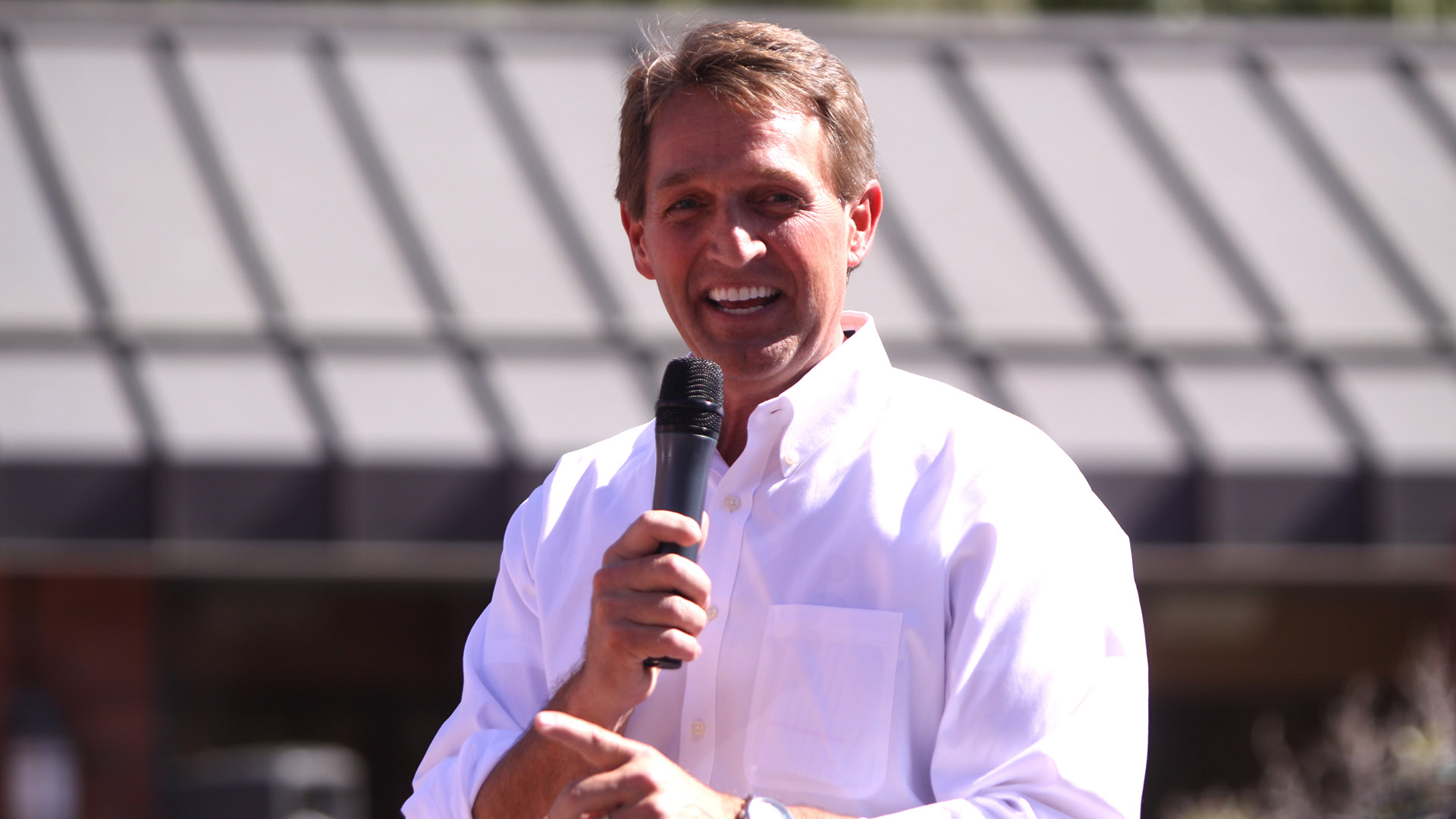 U.S. Senator Jeff Flake (R-Ariz.), April 2012.
Gage Skidmore
U.S. Sen. Jeff Flake, R-Ariz., makes no secret about his dislike of the president. He said he did not vote for him and is a frequent critic.
President Trump has attacked Flake on Twitter and tweeted praise about Flake's primary opponent, Kelli Ward.
At Tuesday's rally in Phoenix, the president did not bring up Flake by name.
"Nobody wants me to talk about your other senator, who is weak on borders, weak on crime, so I won't talk about him," Trump told the crowd.
Wednesday morning in a tweet Trump praised the Phoenix crowd and called out Flake by name.
The senator said what many people call a feud with the president is "overblown."
"I vote with the presidents when I believe they are right, and I oppose them when I think they are wrong, whether they are Republicans or Democrats," said Flake. "That is what an Arizona senator should do."
Flake said he supports many parts of the Trump agenda, pointing to his vote to repeal the Affordable Care Act and his approval of Trump's executive nominations.