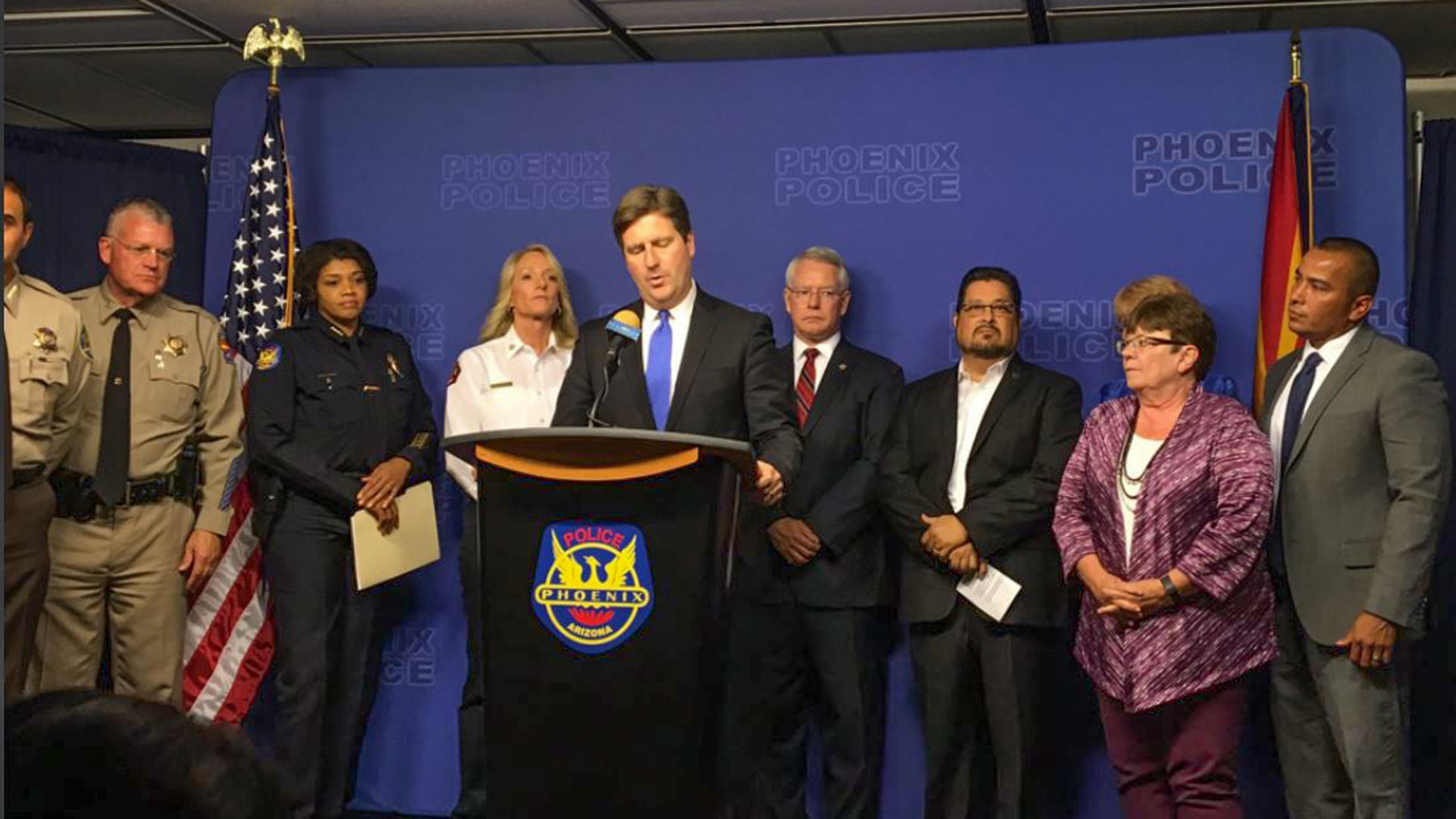 Phoenix Mayor Greg Stanton asked President Donald Trump to delay his rally after the deadly Charlottesville rally.
Casey Kuhn, KJZZ
Public safety officials in Phoenix said they were confident President Donald Trump's rally in that city would go smoothly Tuesday.
Mayor Greg Stanton joined half a dozen local law enforcement officials to say they are ready for whatever happens Tuesday evening. He said they expect tens of thousands of people at the rally.
Phoenix police said they are working with the Secret Service and National Guard to coordinate efforts.
Police Chief Jeri Williams said there will be maximum staffing and the department will use its emergency-operations center, which is activated when large groups come downtown.
"If you remember back to the Final Four, we had thousands of folks downtown that we were able to manage, and this won't be any different. We're just asking our community members to be prepared, plan ahead, hydrate and we'll take care of any issues or challenges as they arise."
Road closures will go into effect around the convention center in the afternoon, at Monroe Street from second to Seventh Street. Third Street and Fifth Street on that block will be closed as well.