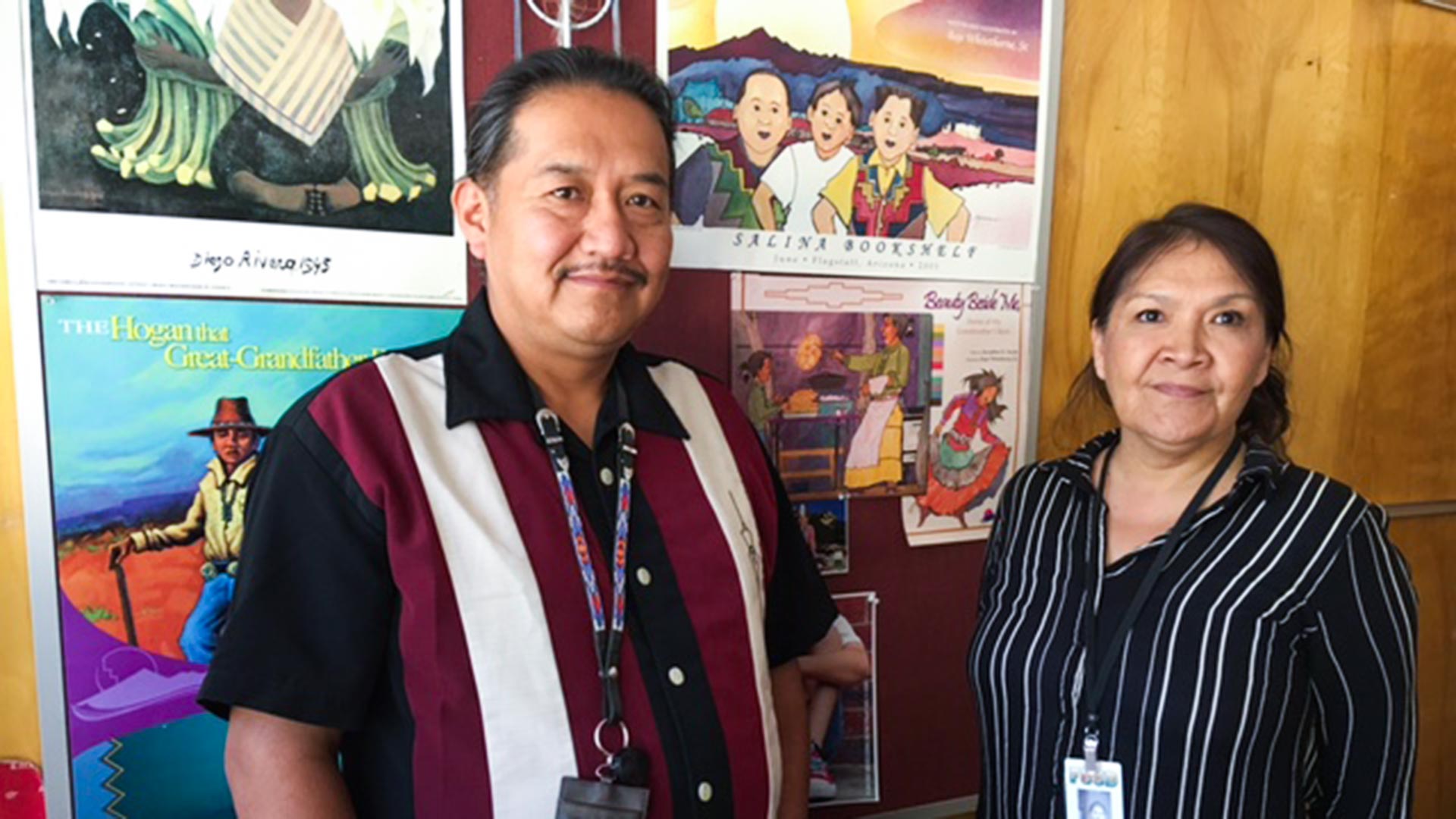 Puente De Hozho Navajo language teachers James Jones and Ilene Ryan plan to stay inside with the shades pulled down during the eclipse.
Laurel Morales, Fronteras Desk
The Navajo believe the sun is the most powerful deity in the universe. When the moon blocks out the sun, a sort of death occurs. James Jones is a Navajo language teacher at Puente de Hozho Elementary School in Flagstaff.
"They call it Jóhonaa'éí daaztsą́ or where the sun dies," Jones said. "And then the rebirth of the sun comes along. And during that time there are certain songs, certain prayers are said."
On Monday Jones and his students will stay inside with the shades pulled down. Navajo teacher Ilene Ryan will do the same with her kindergarteners.
"I still hear my mother's voice in my head about the dos and don'ts that need to be observed," Ryan said. "It's stuck with me."
Don't eat, drink or sleep. Do look down in reverence and pray for renewal. If you don't follow these protocols, you may develop physical, mental or spiritual problems.
At Killip Elementary School, Principal Joe Gutierrez said several parents have chosen to keep their children home from school. Gutierrez said the Hopi and Mayan people have similar beliefs about the eclipse.
On the Navajo Nation, schools are closed Monday so families can practice their traditional teachings.
The Institute for Diné Culture, Philosophy & Government said it is also believed that during an eclipse the sun and the moon are mating. And when the sun is fully bright again there is a sense of renewal.
"Light, I believe, is good and darkness is not," Ryan said. "When you are in the eclipse under the sun at that time, it's not good, so you need to shield yourself from that darkness and wait for the light to return."