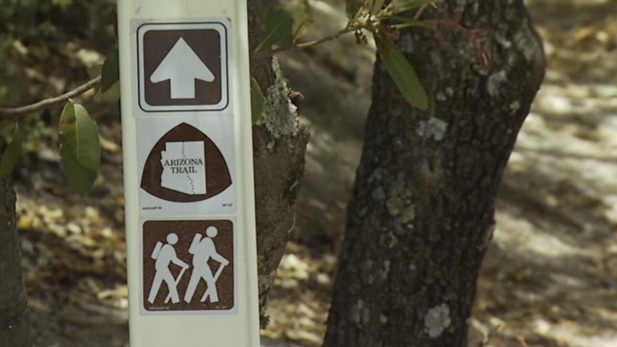 A signpost designating a segment of the Arizona Trail.

AZPM Staff
PHOENIX-The U.S. Forest Service is looking for input on the 800-mile Arizona Trail, which spans from Mexico to Utah, as it plans for the future.
The trail, also known as AZT, was completed in 2011, and now the Forest Service is creating a comprehensive plan for the trail. AZT Executive Director Matthew Nelson said the plan will help protect it from development by giving guidance to the various agencies that control the land the trail passes through.
One of the beautiful things about the AZT is its solitude, he said.
"When the trail was designed, the goal was to provide these wild Arizona experiences in parts of the state people might not visit otherwise, to keep it really far away from cities and even small communities."
The Forest Service is taking input until October on a preliminary draft of the plan, with a first draft expected by the winter of 2018.