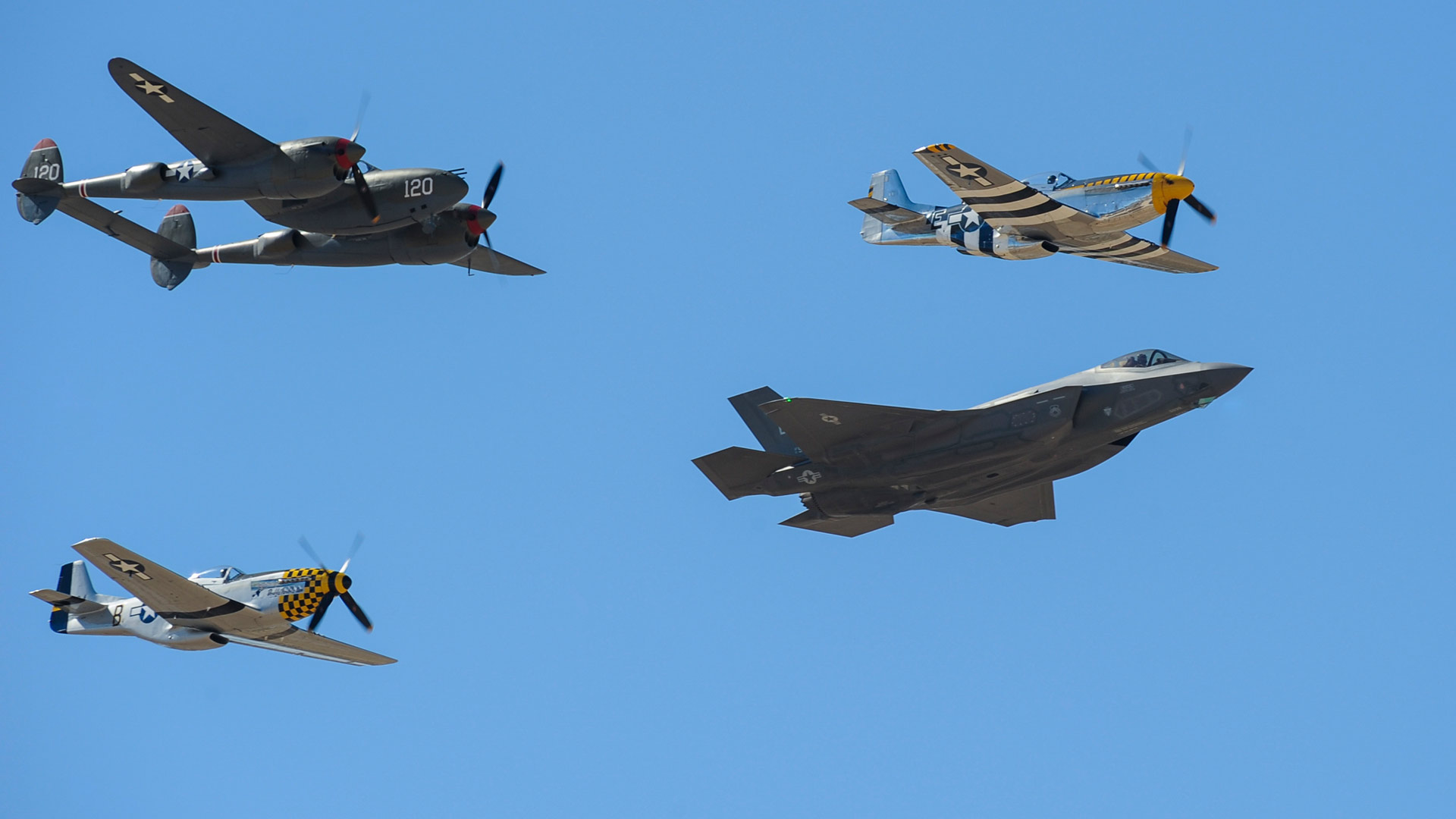 Two P-51 Mustangs, an F-35 Lightning II and a P-38 Lightning fly in formation during the 2016 Heritage Flight Training and Certification Course at Davis-Monthan Air Force Base, Ariz., March 5, 2016.
U.S. Air Force photo by Airmen 1st Class Ashley N. Steffen
Gone are the days of leaving voice mail at Davis-Monthan Air Force Base in Tucson to complain about airplane noise. The base now has an online form.
There is a history of friction between the base and nearby neighborhoods about the sound of aircraft in flight. For more than a decade the base has fielded noise complaints.
Community groups and commissions have worked for years with base officials to bring a better understanding about the sources and impacts of the noise.
Before the online form, noise complaints were left on by voice mail at Davis-Monthan. They were then transcribed and an investigation would begin. The new system will be more efficient.
"We're going to be able to spend the time we would have spent listening to all the voice mails instead getting better research and better answers to call people back with," said 1st Lt. Sydney Smith, chief of public affairs for the 355th Fighter Wing at Davis-Monthan.
The online portal includes frequently asked questions, a place to file the complaint, and silhouettes of the common planes at the base so people can better identify the offending aircraft.
Those FAQs include "what our typical altitudes are, what we can and can't answer, which things we can and can't control," said Smith.
Noise issues and mitigation are part of environmental impact plans the base must file when it changes missions or adds facilities.