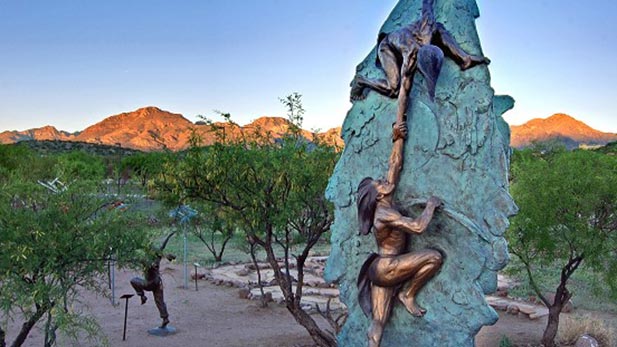 Sunrise over Tubac. (PHOTO: Tubac Chamber of Commerce)
Tubac, a little town just south of Tucson, is seeing an upswing in home sales.

The town is better known as a type of artist colony and a retirement community.
According to Gary Brasher, who has been in the Tubac real estate business for 35 years, summer home and property sales are at an all-time high.

"In 2016, our summer sales were up 38 percent over the 2015 summer sales. So we saw a real dramatic increase over the summer. … Year to date, we're about 27 percent above that 38 percent."
Brasher said the real estate market coincides with the economy, but he is quick to add that archeologists estimate Tubac was first inhabited 11,000 years ago.

Brasher said he's confident the little town will do just fine, no matter the economy.

The biggest barrier to further growth may be the cost of housing. The average home in Tubac sold for just under $290,000. But with more than 80 restaurants, shops and art galleries, you don't have to live there to enjoy Tubac.