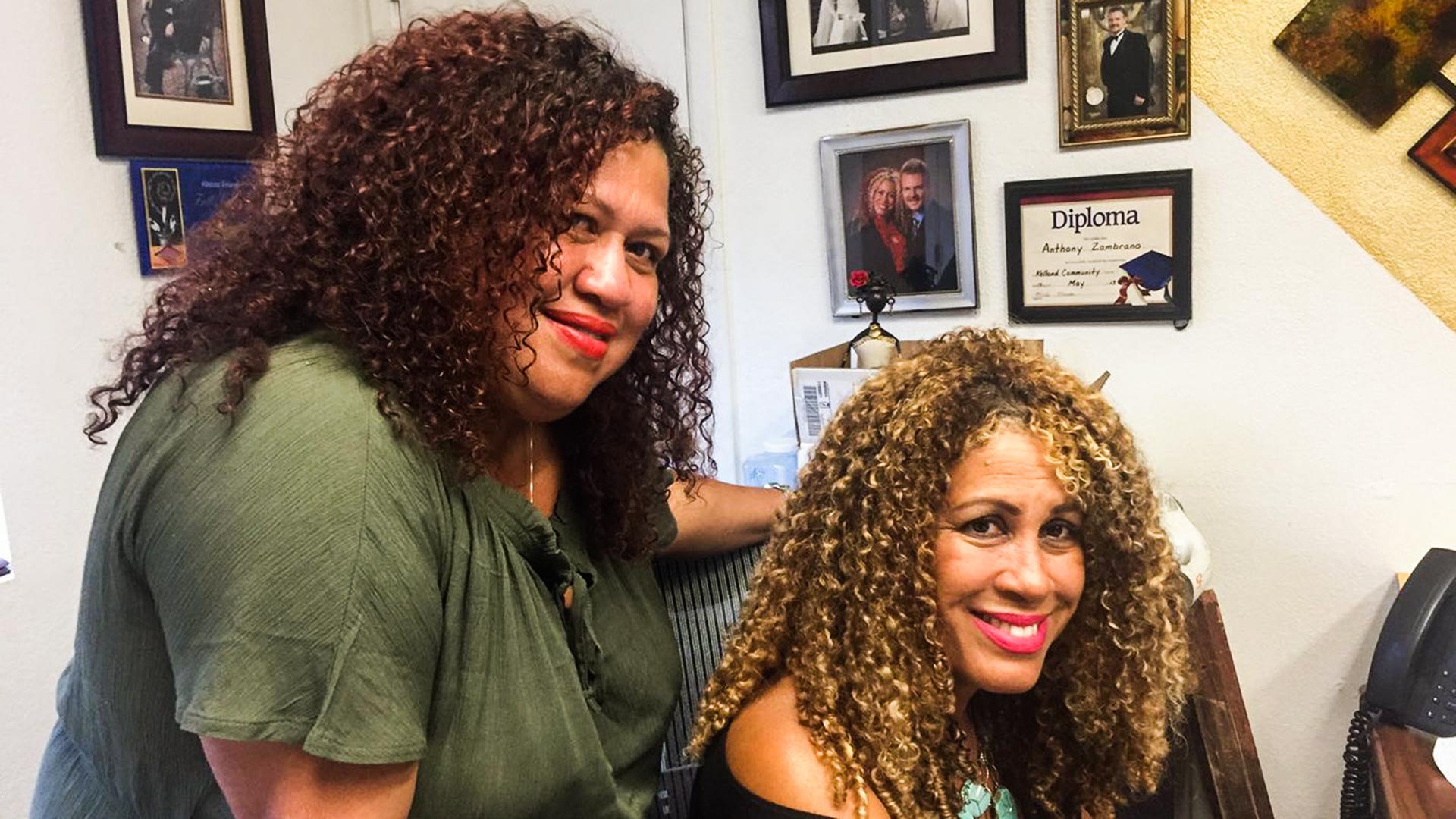 Saferlys Olueh and her sister, Marlene Baquet, moved seven members of their Venezuelan family to Nogales, Sonora. (PHOTO: Nancy Montoya, AZPM)
The Venezuelan community in Tucson is struggling to help family members trapped in the violence of that country, as street protests continue in response to government reforms.
So far, more than a 150 people have died in the clashes in Venezuela. While violence consumes the streets, the grocery shelves are empty.
"I feel so bad every time I eat," said Marlene Baquet, who lives in Tucson but was born in Venezuela.
She has lived in Tucson for 25 years and is a U.S. citizen. She owns a Venezuelan food truck that is well known in downtown Tucson. She hears from her family daily.
"Because my family, they eat once a day right now."
Six months ago, Marlene and her sister, who is also in Tucson, put together enough money to move seven family members from Venezuela to Nogales, Sonora.
"They have a job. They have something to eat everyday, which is great, and they are very grateful for that."
But the struggle to get food and medicine to her family still in Venezuela remains an everyday worry. Plans are in the works for the sisters to get other Venezuelan families together in Tucson on Saturday, Aug. 20. A time and location has not been set.