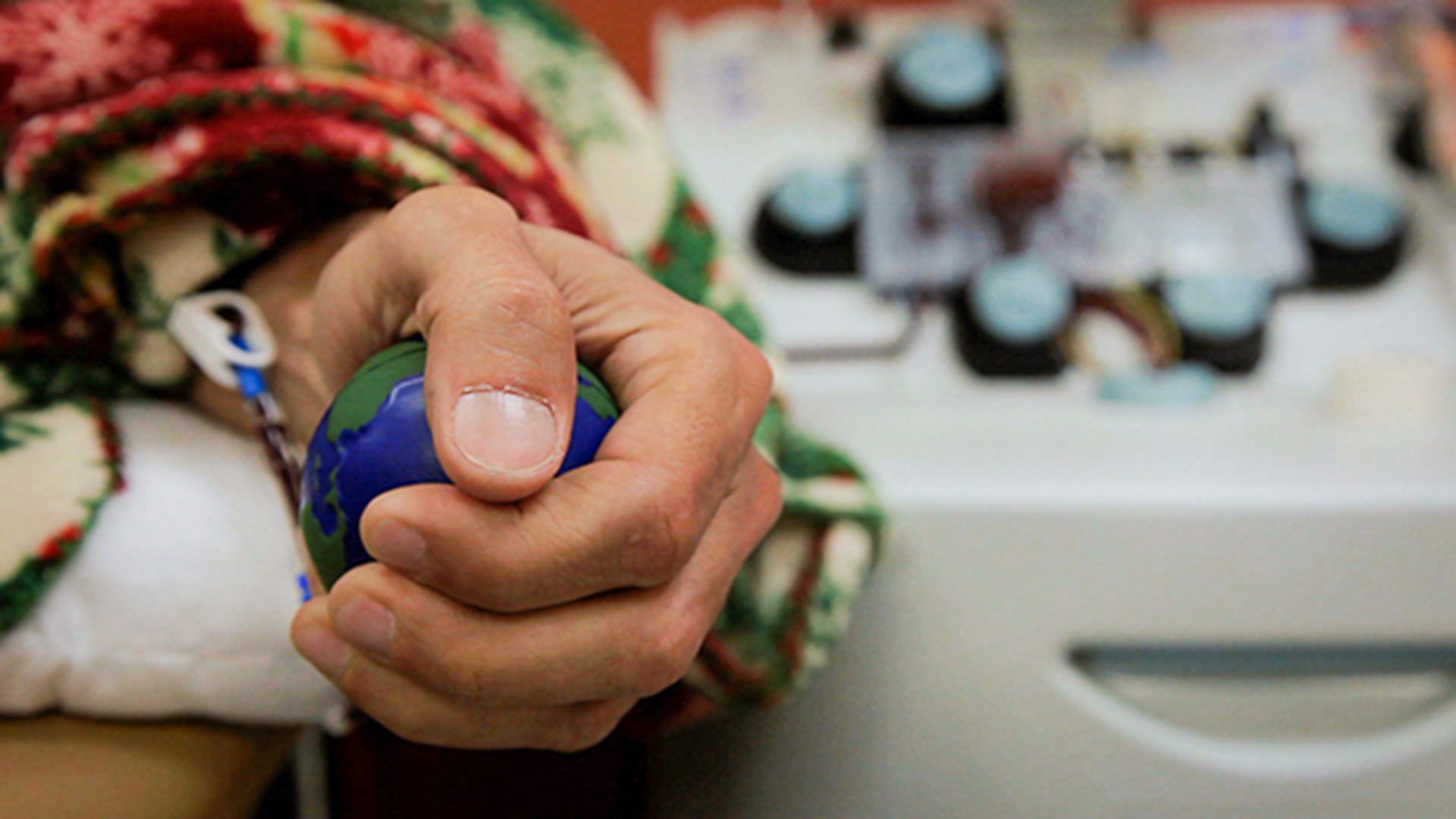 Blood donations have slowed in Southern Arizona.
Andrew Brown, AZPM
The American Red Cross continues to experience a shortage of donated blood in Southern Arizona.
Blood donors have responded to recent calls to roll up their sleeves, but the chronic summertime shortage of blood continues. The Red Cross' Samantha Bivens attributes that to regular donors simply not being here during the summer months.
"Generally over the summer months, especially June, July and August, we suffer from a severe shortage in blood donations, mostly because school is out, our winter visitors have gone home and people are on vacation," she said.
While Bivens said thousands of people have responded to earlier emergency calls for blood, the shortage is expected to continue into September. No medical procedures in the area have been yet affected by the blood shortage.
Blood types in need include O negative, O positive, A negative and B negative.
The Red Cross has two collection centers in Tucson, at 7139 E. Broadway Blvd. and 7325 N. LaCholla Blvd., in Foothills Mall. The organization's mobile units are in the community every day through the end of August.
It takes about 40 minutes to donate a unit of blood.