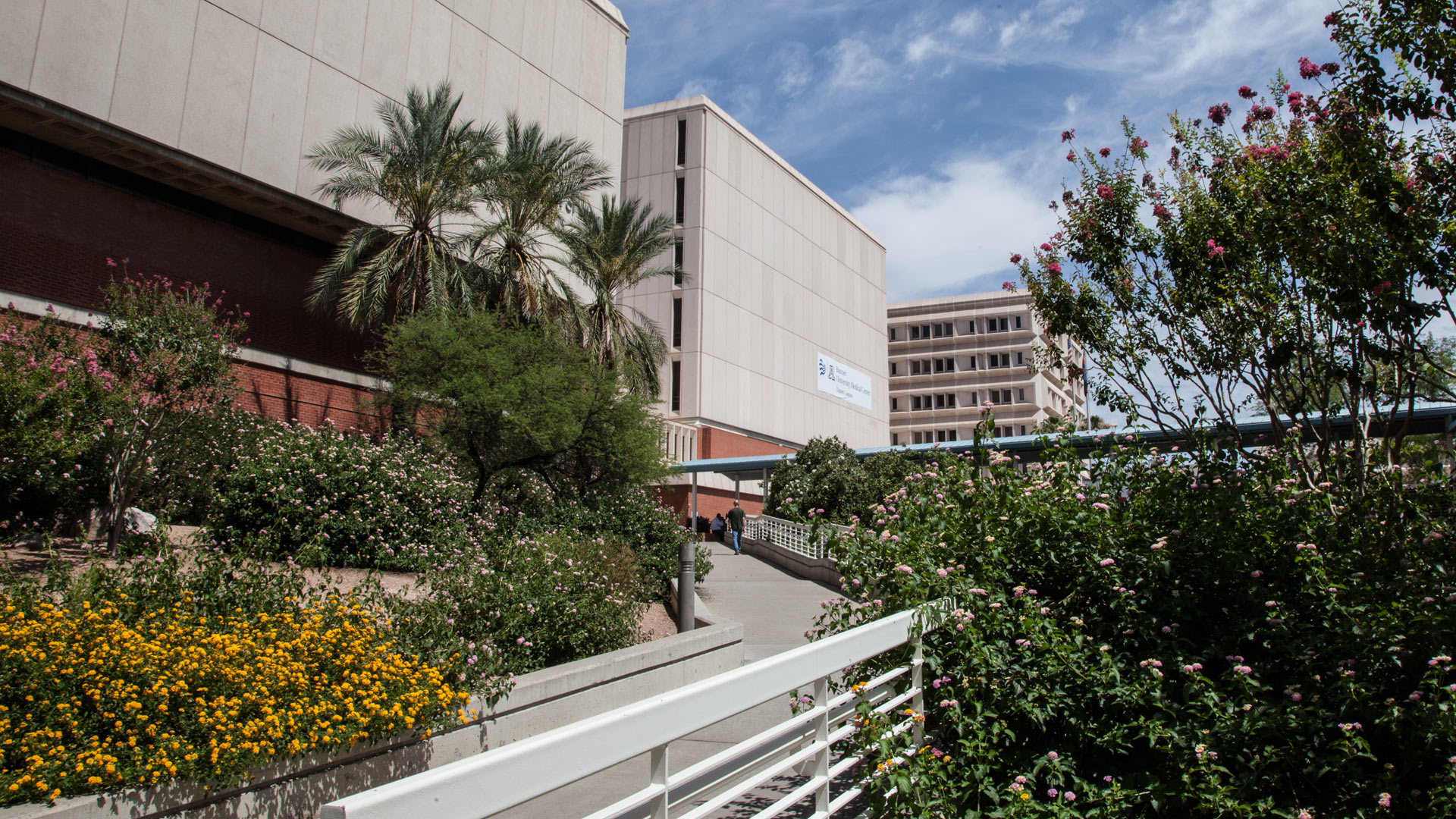 The exterior of Banner University Medical Center. (PHOTO: Stephanie Torres, AZPM)
The next time you stop for groceries, you might also pick up a vaccination or even get a physical exam. That's what Banner Health has started to offer with a new "Quick Care" clinic at a Tucson Safeway store.
Doctor Rob Rohatsch heads the program, and said it's part of Banner's pivot toward medicine that's more customer-focused.

"We're trying to look at health care through the lens of the consumer versus the lens of the health care system." Rohatsch said
The new Quick Care clinic in the Safeway at Broadway and Campbell, and two in the Phoenix area, will be staffed by nurse practitioners who can treat common colds, coughs, allergic reactions, and other medical needs that don't require a trip to urgent care. It's a pilot program that might expand if it succeeds.
"We want to see how this goes through a flu season, when you know the colds and coughs are sort of the most dominant complaint we get," Rohatsch said. "If we find the consumers really appreciate what we're offering them, then we'll scale the business across Safeways in the entire state of Arizona."
And if a visitor needs more than Quick Care can provide, Rohatsch says the clinic is equipped to consult with a doctor electronically, or help you find a primary care physician if you don't have one.
"We'll be able to identify the fact that they don't have a primary care physician, address their urgent complaint that they came to see us for, but then before they leave, have a conversation with them about the need for health and wellness in their life," he said.
The Tucson clinic, inside the Safeway at 1940 E. Broadway Blvd. in Tucson, opens on Wednesday.