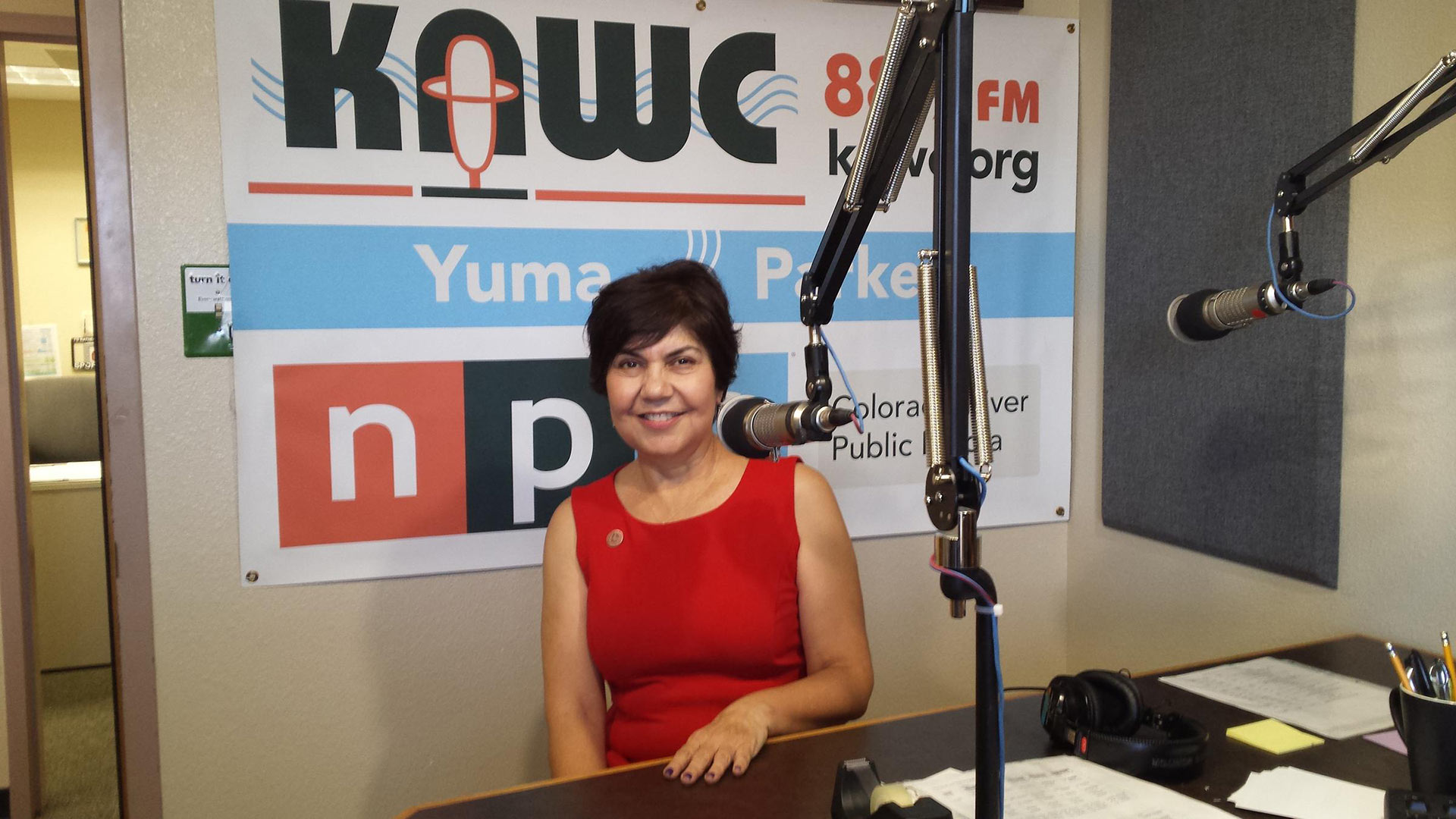 Arizona Representative Charlene Fernandez (D-4).
Maya Springhawk Robnett, Arizona Science Desk
Over the past several weeks, Arizona Rep Charlene Fernandez of Yuma has criticized U.S. Senator Jeff Flake for backing lower air-quality standards for ground-level ozone. 
The U.S. House of Representatives recently approved a delay on Environmental Protection Agency standards passed during the Obama administration. The change would lower the acceptable levels for ground-level ozone to 70 parts per billion (ppb) from the current standard, passed in 2008, which allowed 75 ppb.
The Yuma area's particulate matter level is well above the national EPA limit. Democrat Fernandez says the problem affects not only the health of individuals but the regional economy.
"When children have asthma, if your child stays home from school, mom and dad usually have to stay home with that child, and we're talking about productivity. If mom or dad have to take that child to urgent care, if they don't have insurance — that's dollars and cents. So this affects all of us," Fernandez said.
Fernandez says she has invited Flake, a Republican, to the region multiple times with no response and hopes to "hold his feet to the fire" to support higher air-quality standards. On his website, Flake has said the delay until 2025 "buys Arizona much-needed time" to comply.