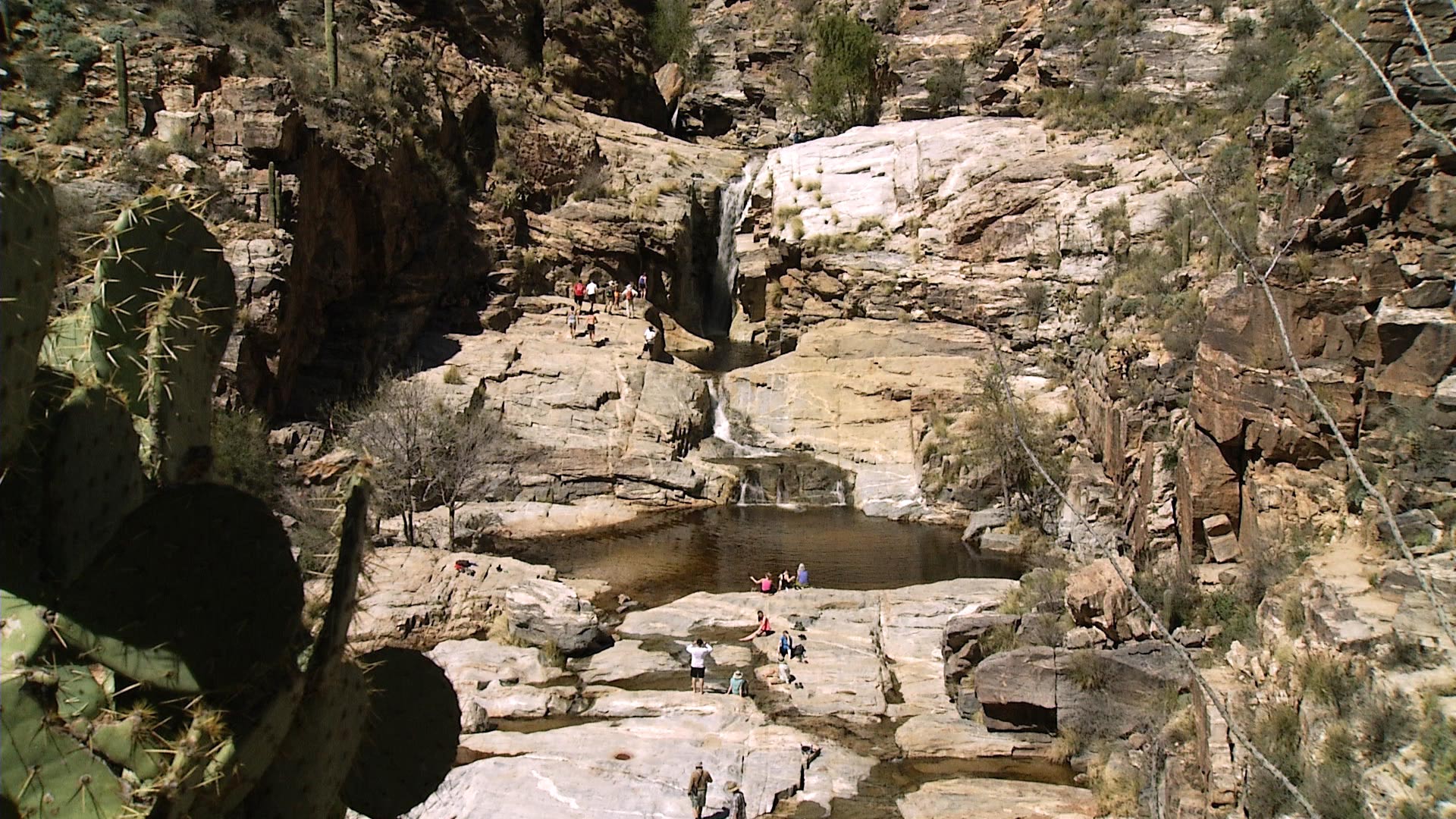 Hikers enjoy a cool dip in one of the pools at Seven Falls, in the Sabino Canyon Recreation Area.
Steve Riggs, AZPM
The rescue of 26 stranded hikers in one weekend has public land officials warning of the risks posed by flash flooding at popular sites east of Tucson.
Recent rescues in Sabino Canyon and near Tanque Verde show that strong monsoon storms can lead to sudden rushes of water through canyons.
"During heavy rainfall activity, the water is going by gravity downhill, and canyons such as Sabino and Bear Canyon, that's where the water is going to go," said Coronado National Forest's Heidi Schewel.
She said water traveling quickly downhill means an area with blue skies could quickly be inundated with floodwater.
Closing problem areas in places such as Sabino Canyon during times when the risk of flash flooding is high is not feasible, according to Schewel, so visitors must take other steps.
"There are a lot of things in nature that you need to use your situational awareness with," she said. "You need to know what's happening, be prepared, have a plan, be flexible, know what's going on around you, and if conditions are such that it could present danger, you need to be flexible and change your plans."
She said staff warn visitors of flooding dangers when they enter the Sabino Canyon recreation area, they place signs at trailheads when flash floods are possible and staffers will warn hikers when on the trails.