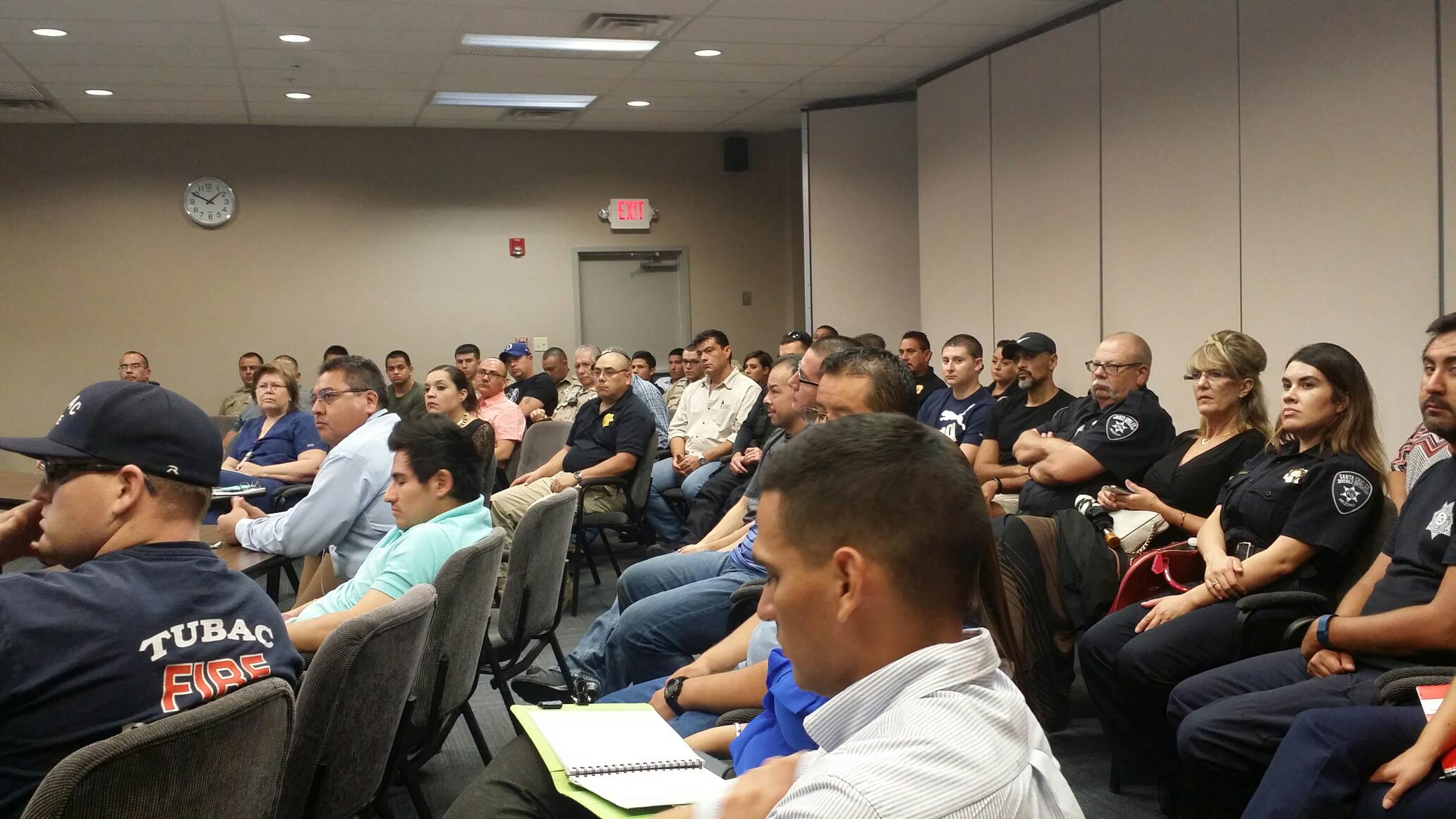 (PHOTO: Nancy Montoya, AZPM)
With changes to drug smuggling practices, first responders face new challenges due to the life-threatening dangers of exposure to the powerful opioid fentanyl.
Southern Arizona law enforcement and border officials are warning that illegal shipments of fentanyl are showing up at the border and through the mail from China.
More than 50 police, border agents and EMT staff from six different agencies in Southern Arizona crowded into a conference room at the Rio Rico Fire Station.
Many were alarmed to hear that illegal versions of fentanyl, a drug up to 100 times more powerful than morphine, is showing up all over Arizona.
Frank Granados, a 30-year veteran of Tucson Fire, now heads up Santa Cruz County's emergency response. He said fentanyl is not only being seen in pill form, but also in powder and liquid forms. It is dangerous to touch.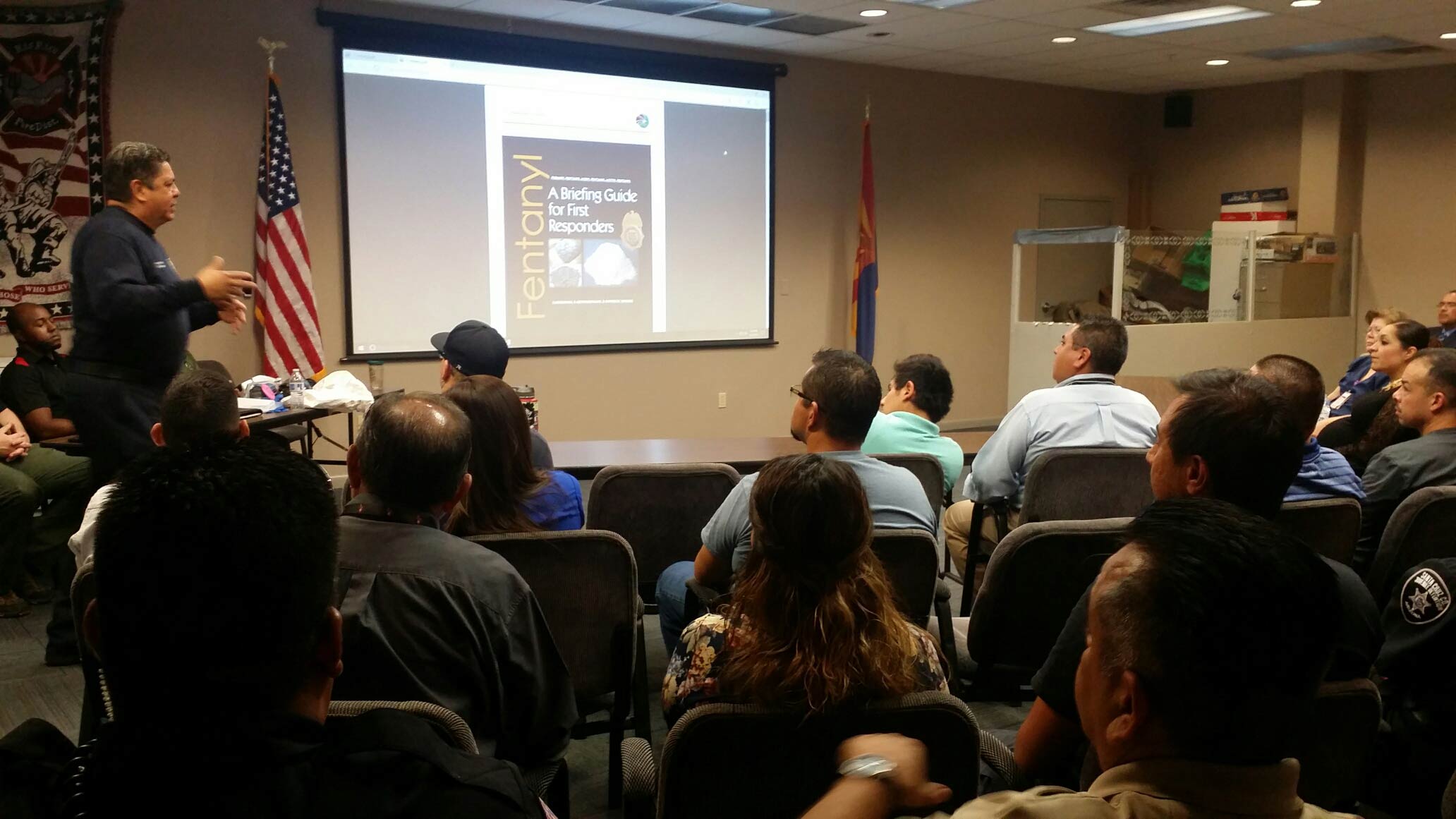 VIEW LARGER Frank Granados, with the Santa Cruz County Emergency Response Team, teaches a class for first responders on dealing with the the drug fentanyl. (PHOTO: Nancy Montoya, AZPM)
"It's somewhat scary. In Florida a few weeks ago, there was 10-year-old boy that came in contact with it at poolside and died later that evening at his home."
Granados is sounding the alarm to all first responders at the border and all over Arizona.
"You need to start protecting yourself" he said, "instead of just thinking that you are going to another call."