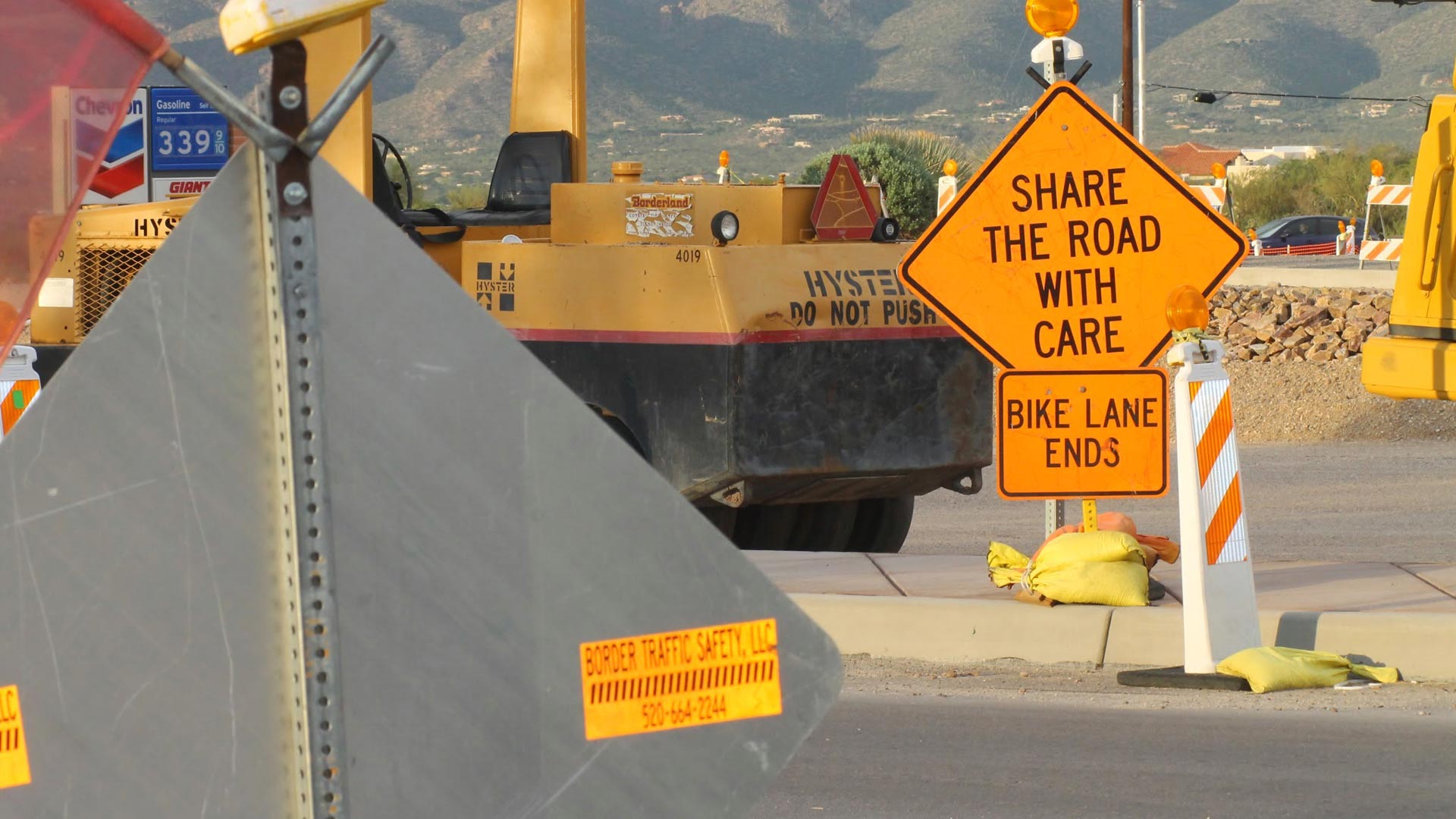 AZPM Staff
A committee that will decide which roads will be improved in Pima County thanks to a 25-cent property tax increase will hold its inaugural meeting Tuesday afternoon.
The Transportation Advisory Committee will look only at residential roads, and map out a plan for the five years the tax is in place.
They will make their choices with help from the county's transportation department.
"What we plan to do is provide them with information about the existing status of the roads, how much money is going to be available and options or scenarios of how they want to attack it," said Deputy Director of Transportation Ana Olivares.
She said the committee members will have to find where they wish to stand between two extremes: Spend money on expensive projects like fully rebuilding failed roads or preserve roads that are in need of minor repair.
"You'll do more miles that way, but then the roads that are failed never get any work done, and they continue to fail," she said.
The committee's final two members are expected to be in place in time for the meeting.
County supervisors will vote to confirm members appointed by Supervisor Ally Miller at a 9 a.m. meeting the same day.
Olivares said the committee is expected to have a plan for the first year in time for the Oct. 17 Pima County Board of Supervisors meeting.
The committee will continue to act as advisers for the county transportation department after completing the five-year plan.
The Transportation Advisory Committees first meeting will be held at the Abrams Public Health Center, 3950 S. Country Club Road, at 2 p.m.