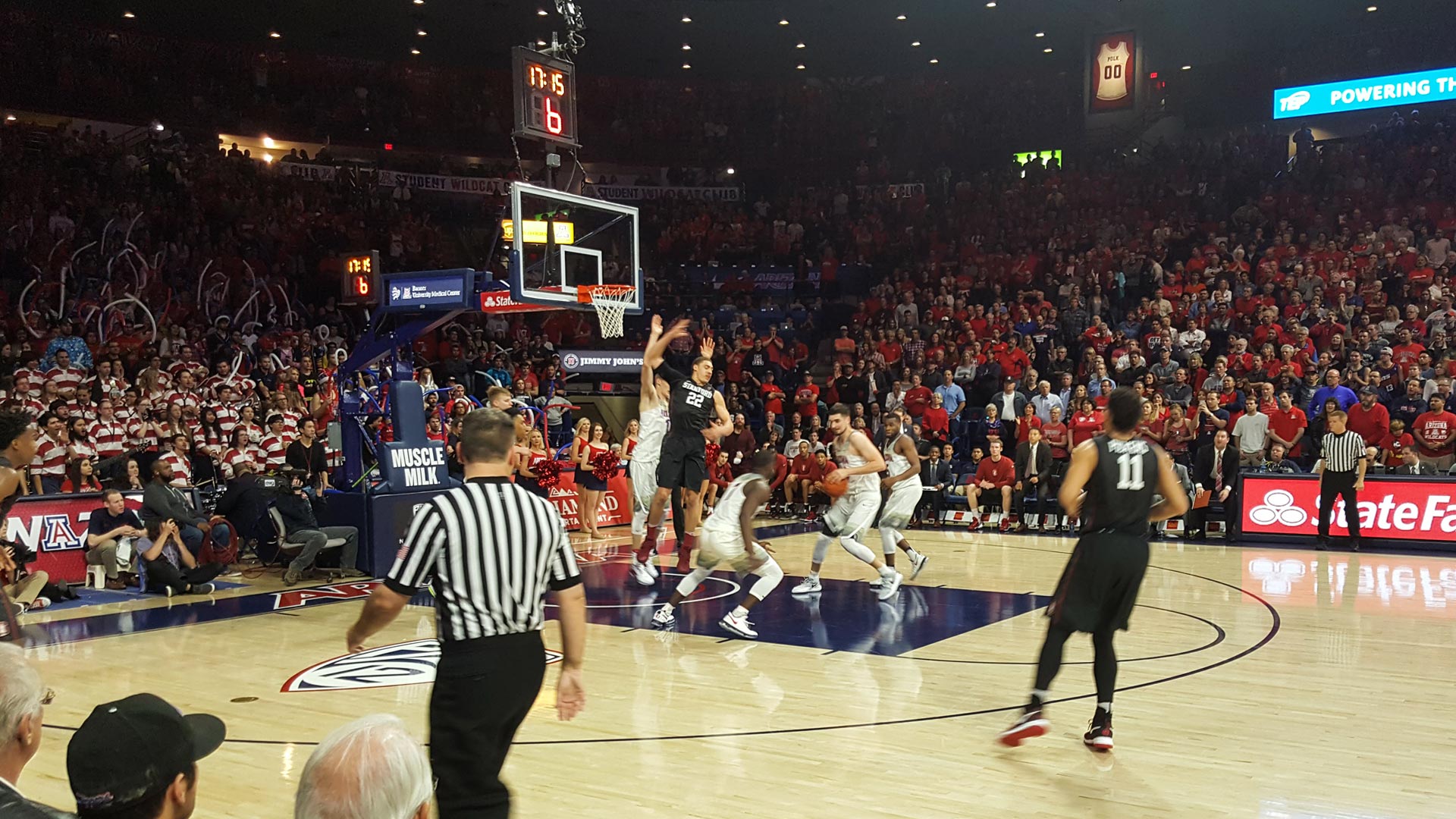 The University of Arizona men's basketball team plays a home game against Stanford in February 2017.
AZPM Staff
The University of Arizona athletics department brought in about $85.4 million dollars in 2016 versus more than $87.3 million in expenses — a $1.9 million loss, according to data from USA Today.
It was the first time since 2005 that the department wasn't profitable. In 2015, profit reached $6.4 million.
Ross Cobb, who oversees finances for UA Athletics, said the loss was in part explained by how the NCAA tabulates finances. In 2016, he said, his department had $12 million in reserves.
But expenses grew last year, as scoreboards in a number of facilities were replaced. The school also had to pay out contracts after members of the football coaching staff were fired.
Revenue has more than doubled in the last decade. UA Athletics now ranks 39th against public university athletics programs nationwide.
This fall, the school will impose a $100 athletics fee on incoming undergraduate students. Graduate students will be charged a $50 fee, but can opt out.
Only new students will pay. It's estimated that in a few years, when it's fully phased in, the fee will bring the athletics department $3.2 million a year.