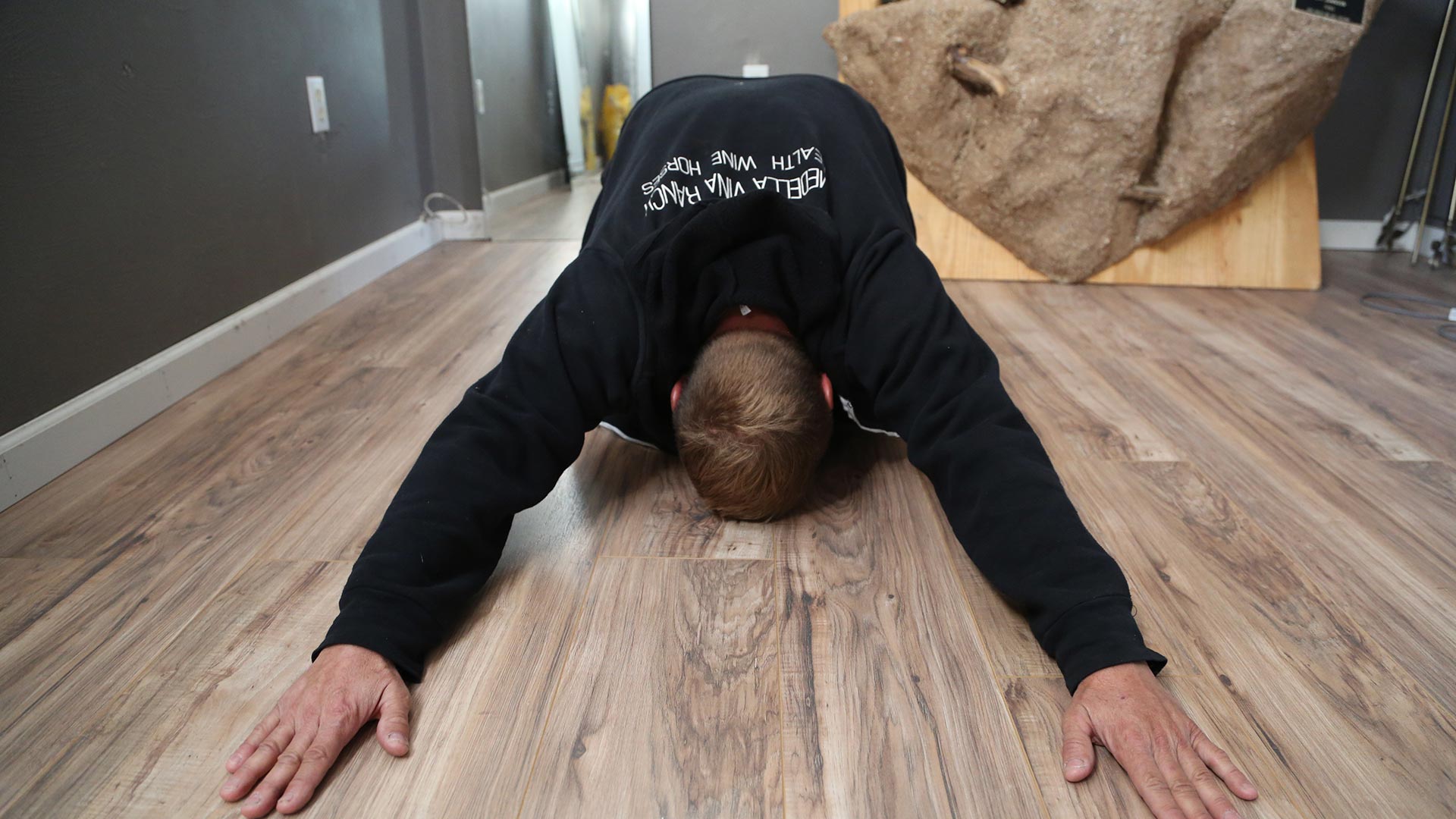 Troy still does yoga, a daily calming practice he learned from Gary in prison.
Mark Betancourt
Featured on the July 21, 2017 edition of Arizona Spotlight with host, Mark McLemore: Stories of Firefighting 2017, a Flying Hospital, and an Evolution Behind Bars.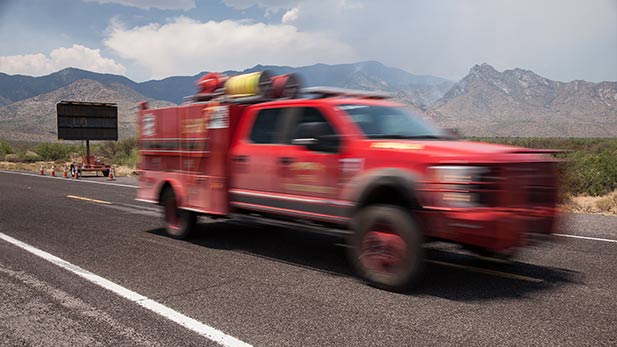 A fire truck returns after responding to the Frye Fire in the Pinaleño Mountains. (Steve Riggs, AZPM)
Firefighting 2017
Wildfires can be both devastating and beneficial to our public lands, so managing them properly poses unique challenges.
In recent weeks, the Burro, the Frye, and the Lizard are among dozens of fires that charred tens of thousands of acres in Arizona's Coronado National Forest – which covers a wide swath in southeast Arizona.
Tony Paniagua talked with Heidi Schewel of the forest service about her agency's techniques when responding to dangerous flames.
Flying Hospital
Tucson International Airport recently lost a long-time resident, a Lockheed L-10-11 jumbo jet that was based out of the airport for more than 20 years. It was known as evangelist Pat Robertson's Flying Hospital. The plane hadn't left the ground since 2001, until last Friday when it left for its new home in Kansas City. Zac Ziegler tells us the story of the plane's history and its new mission educating children about aviation.
Evolution Behind Bars
It's not uncommon for prison inmates to find religion, or become devout followers of a faith or political system. There's plenty of time to think about life, and fate, and how you may have ended up here.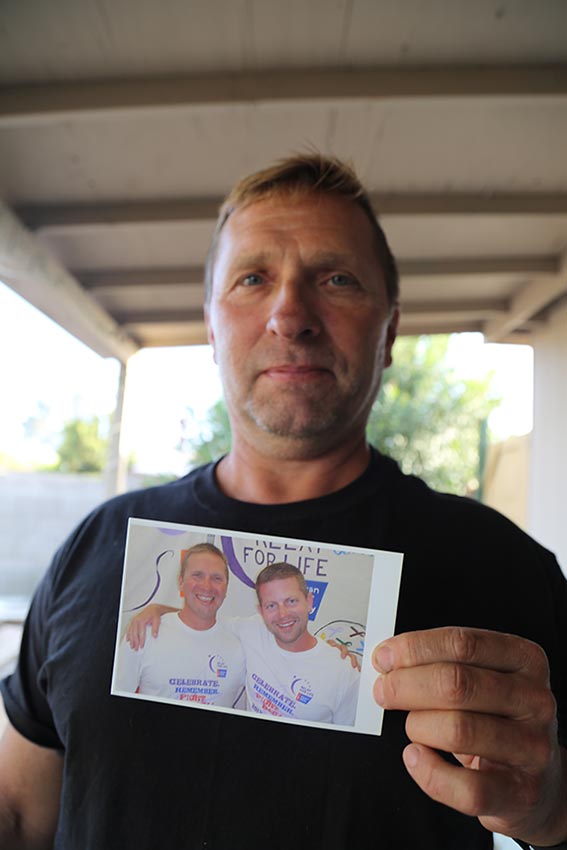 VIEW LARGER Troy holding a photo of him and Gary. It was taken while they were both still in prison, where they helped organized a "Relay for Life" cancer fundraiser. (Mark Betancourt )
What isn't common is for a prison inmate to construct their own meaning system — essentially brick by brick — from a combination of evolutionary science and eastern philosophy. But that is what Gary Shepherd did, and continues to do.
In exploring Shepherd's story, independent producer Mark Betancourt met Troy Froehlich, who is now a free man after serving twenty-four years in prison for bank robbery. During that time, Froehlich met Gary Shepherd, and the two formed a bond over the philosophy that Shepherd was creating, something that would have a positive impact on them both. I asked Mark and Troy to join me to talk about their impressions of Gary Shepherd, who despite good behavior, will not have his first chance at parole until 2028.
Listen to the full story, "Saved by Science," below:

ARIZONA SPOTLIGHT airs every Friday at 8:30 am and 6:00 pm and every Saturday at 5:00 pm on NPR 89.1 FM / 1550 AM.