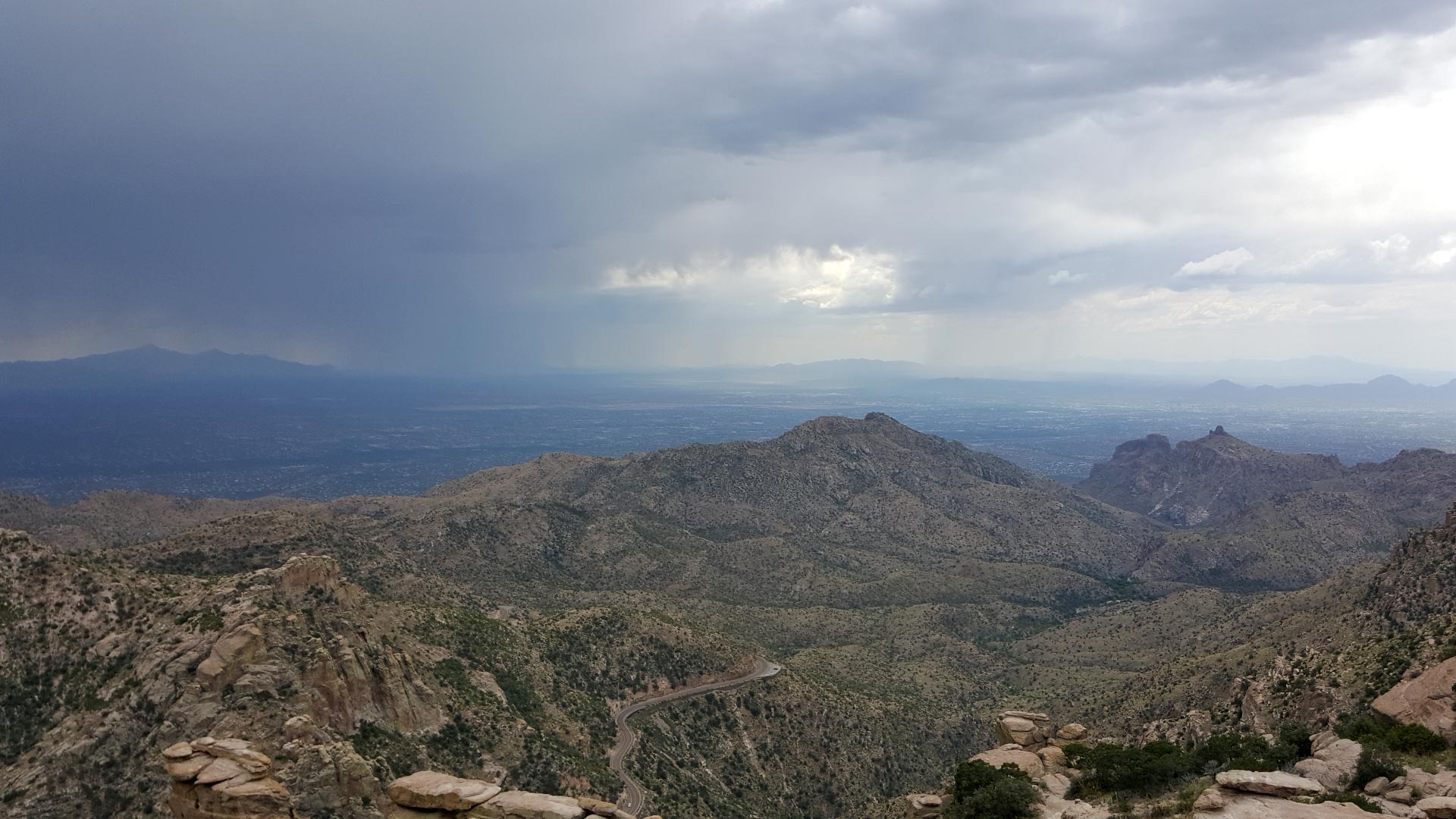 A monsoon storm forms over East Tucson, seen from the Catalina Highway.
AZPM Staff
With the Burro Wildfire 95 percent contained, the highway to Mount Lemmon reopened Friday morning.
The Pima County Sheriff's Department announced Thursday afternoon that it would reopen the highway to Summerhaven, which had been closed for more than week as firefighters battled to keep the fire from growing.
The fire started June 30 and grew for several days, essentially uncontrolled. The sheriff's department ordered the mountain evacuated and the highway closed on July 3, as the fire spread and firefighters needed the roadway for access.

Seven hundred people fought the blaze at its peak, in temperatures that neared 115 degrees. Their biggest break came when monsoon rains finally arrived Monday, stopping the fire's growth at 27,000 acres.