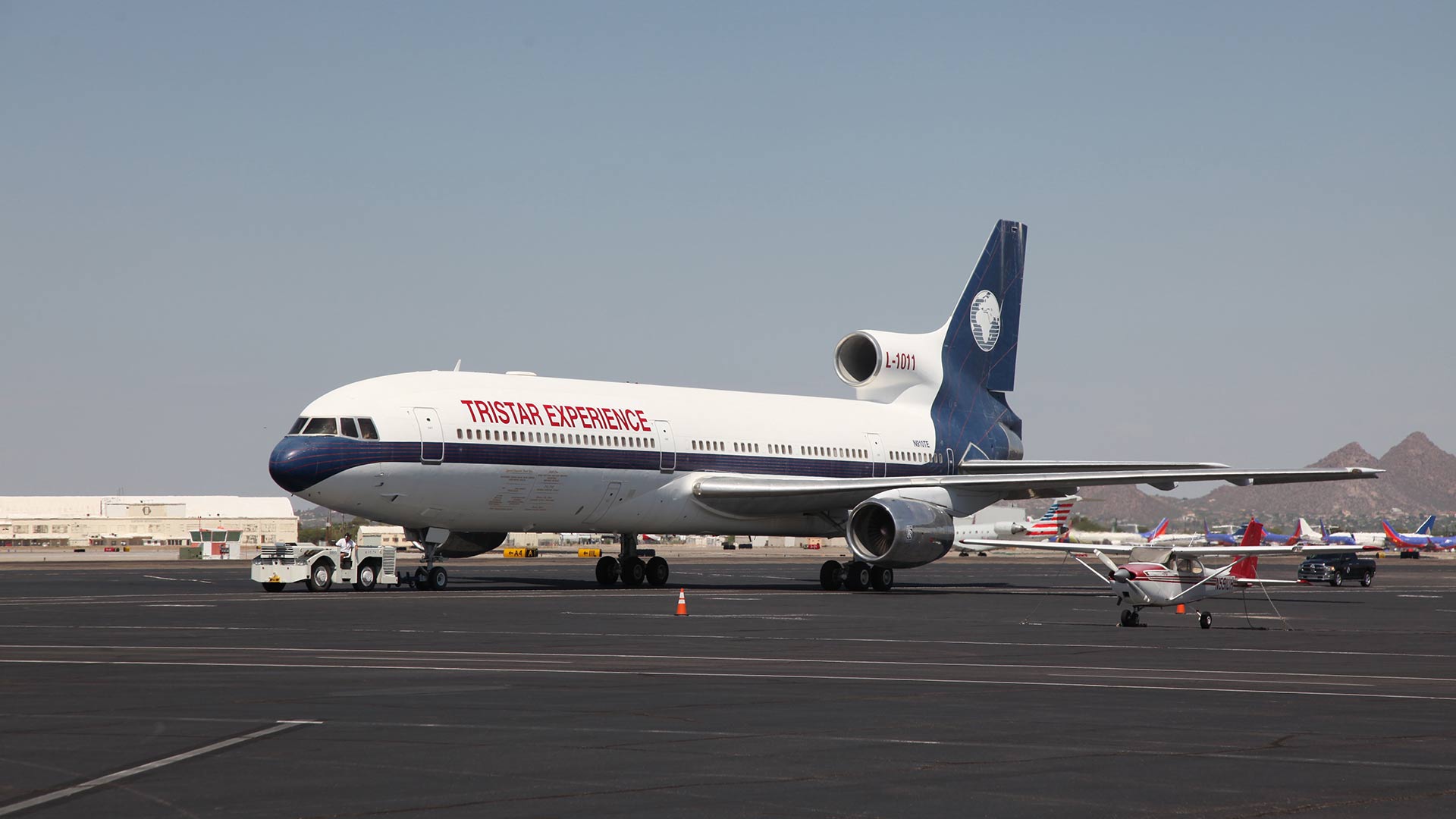 The Tristar Experience, formerly known as the Flying Hospital, will leave Tucson for the first time in more than 15 years as it heads to its new home in Kansas City.
Zac Ziegler
If you have driven along the western edge of Tucson International Airport since 2001, you may have noticed a 177-foot-long jet with the words "Flying Hospital" painted on the side.
The Lockheed L-1011 was owned by televangelist Pat Robertson and served as a mobile hospital from 1997 until 2001.
The plane's new owner, nonprofit TriStar History and Preservation, has renamed it "The TriStar Experience," and plans to use it to teach inner-city teens about careers in aviation and other science, technology, engineering and math fields.
"There are very few people in aviation schools now," said TriStar President and co-founder Kerry Floyd. "There's a big drought coming up, so kids without realizing it will be able to have a great career in aviation, something that will never be outsourced."
The front portion of the plane, which holds 65 passengers, will be updated and then used as a lecture hall.
The space behind the seating, which houses surgery and recovery rooms, will be modified once the plane lands in its new home of Kansas City, Missouri.
"The back will all be an open-learning lab, for lack of a better term, where kids will be able to do experiments for aviation that relate to STEM programs," said Floyd.
The crew anticipates a departure time around noon on Friday.