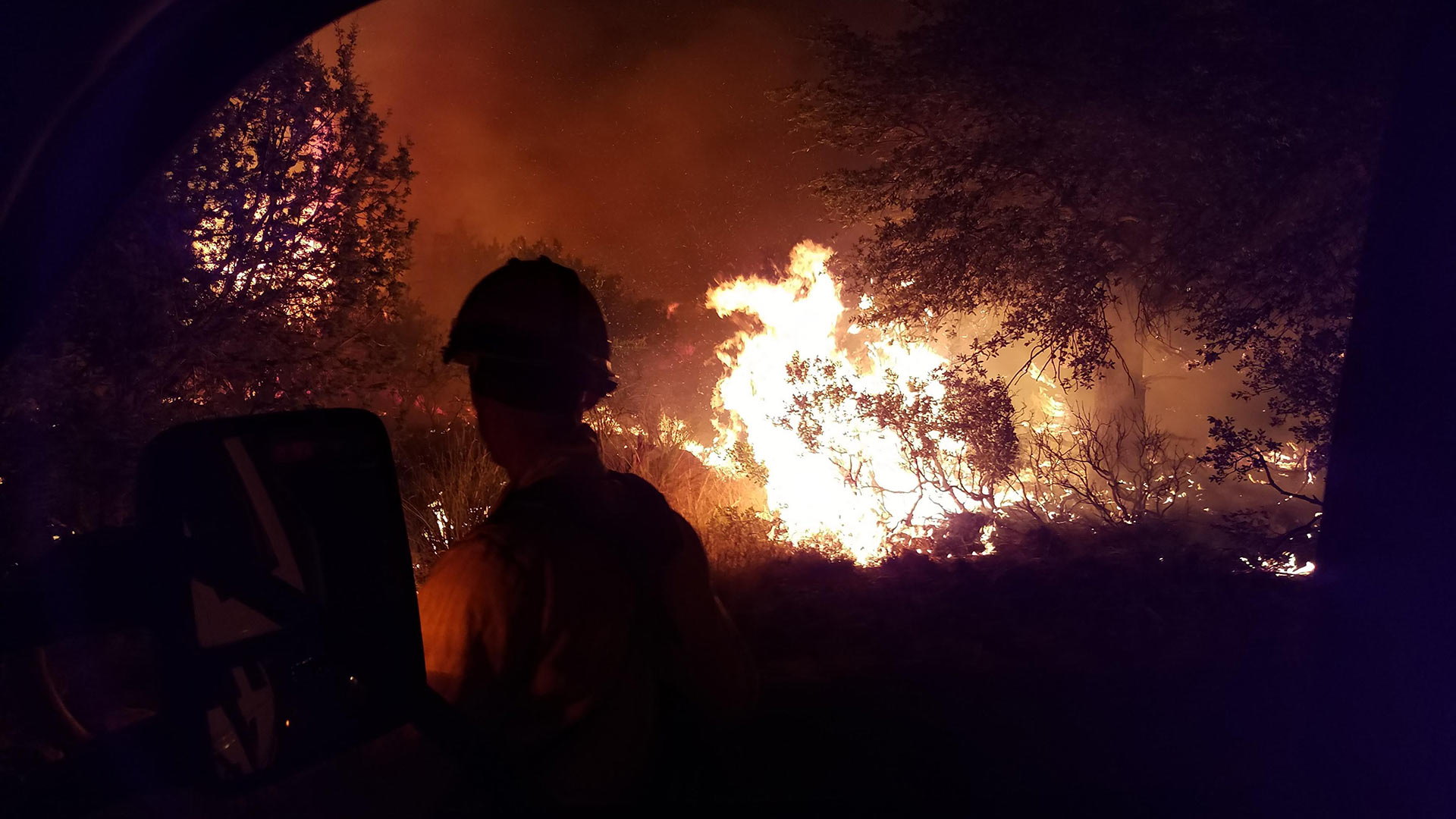 Looking through a window of a truck at a firefighter watching the Burro Fire.
Mike Craddock via inciweb.nwcg.gov
Almost 700 firefighters and crew were working the 25,000-acre Burro Fire, which was 11 percent contained as of Thursday morning, according to the website publishing updates for the incident.
Much of the work involves cutting away vegetation to create a fire break, a barrier that cannot be crossed by fire due to a lack of fuel.
While the crews have spent days on such projects, fire managers are hesitant to overstate the degree a fire is contained. The reason is that they want those lines to be thoroughly tested first.
"We won't call any pieces of the fire contained unless those fire lines have held for a couple of days," said Burro Fire management team spokesperson Sandra Lopez. "We know that they're going to be able to hold the afternoon winds, they're going to be able to hold the heat and also the fuels that are out there."
Winds, lightning and heat are currently testing the fire break, making conditions tough for crews to anticipate.
"So what we do throughout the day is [we] talk with our firefighters to ensure that we're providing information to them so that they know exactly what's going on and the conditions that they're working," said Lopez.
Crews continue to focus on the fire's south and west sides, building off of Mount Lemmon Highway and Redington Road for firebreaks.
The two roads remain closed, and Summerhaven continues to be under evacuation notice to allow crews space to work.