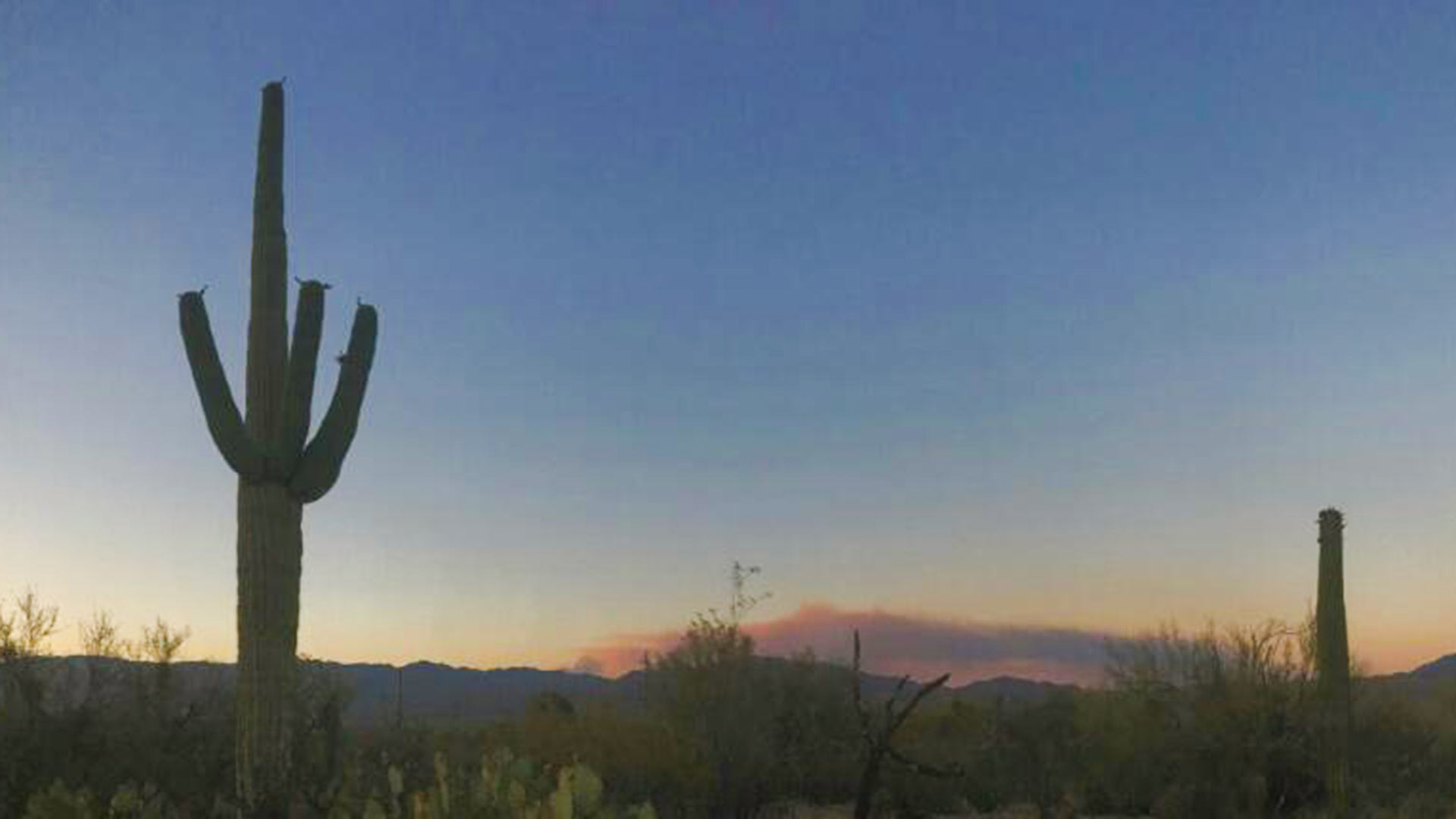 Smoke from the Burro Fire wildfire, July 1.
Courtesy inciweb.nwcg.gov
A wildfire burning in the Santa Catalina Mountains east of Tucson has burned 14,000 acres and may continue to grow due to adverse weather and rugged terrain.
A series of storms will move through the area in the coming days, and while that is often good news for fire fighters, it may not be this time.
"[The storms] are not going to be producing a lot of rain," said National Weather Service meteorologist Glenn Lader. "There's going to be a lot more wind than anything else. We get a lot of these thunderstorms. They produce strong winds that are erratic and from all different directions, and that causes issues for the firefighters."
Storms complicating firefighting efforts, and the terrain near the fire is proving to also be an adversary. Rugged conditions mean crews must first establish an indirect line before they can begin work more focused on containing the fire.
"We'll be improving road systems, improving trails that give us a higher chance of success, and we do that without unnecessary risk to firefighters," said Jayson Coil, an operations chief with the incident management team, in an online briefing.
An official with the fire said similar conditions were present on Sunday, a day when the fire grew by 9,000 acres.
The fire is listed as 0 percent contained as of Monday afternoon.