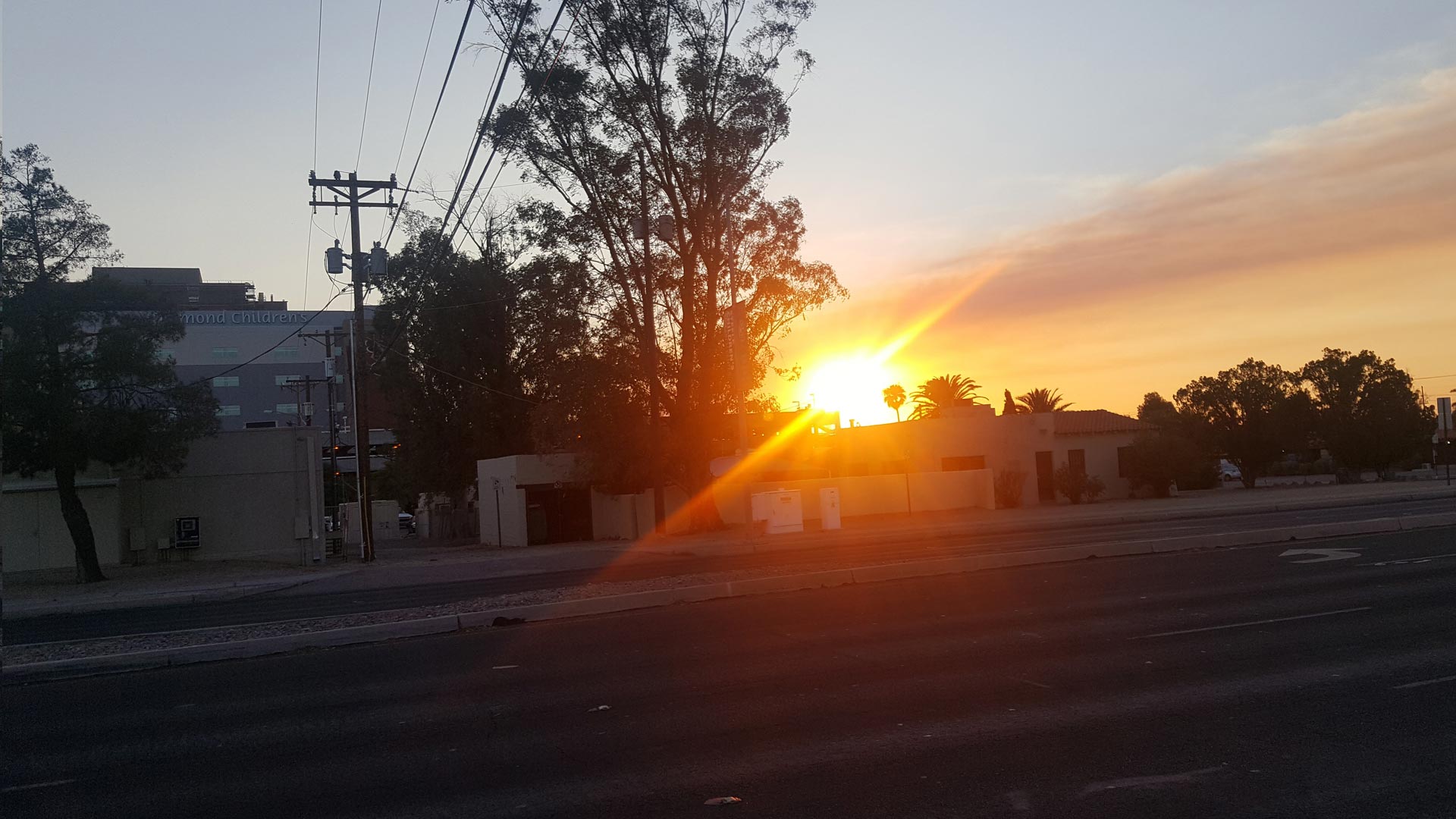 The sun sets after a 100-plus degree day in Tucson, June 18, 2017. (PHOTO: AZPM Staff)
The average temperature at Tucson International Airport in June was 89.7 degrees.
National Weather Service data show that is the hottest June on record in Tucson and the seventh hottest month on record.
According to a weather service meteorologist, such extreme heat events are becoming more common.
"The climate is changing," said National Weather Service meteorologist Glenn Lader. "We're especially seeing that with nighttime low temperatures due to the urban heat island effect - as more and more things get built around metropolitan areas such as Tucson."
The hot weather did not end once June was over either. An 18-day streak of high temperature of 105 degrees or higher ended July 2. That is tied for the third longest streak of days of highs above 105 ever.
Lader said a cool-down could be on the way. Weather conditions are changing, and the start of the monsoon appears imminent.