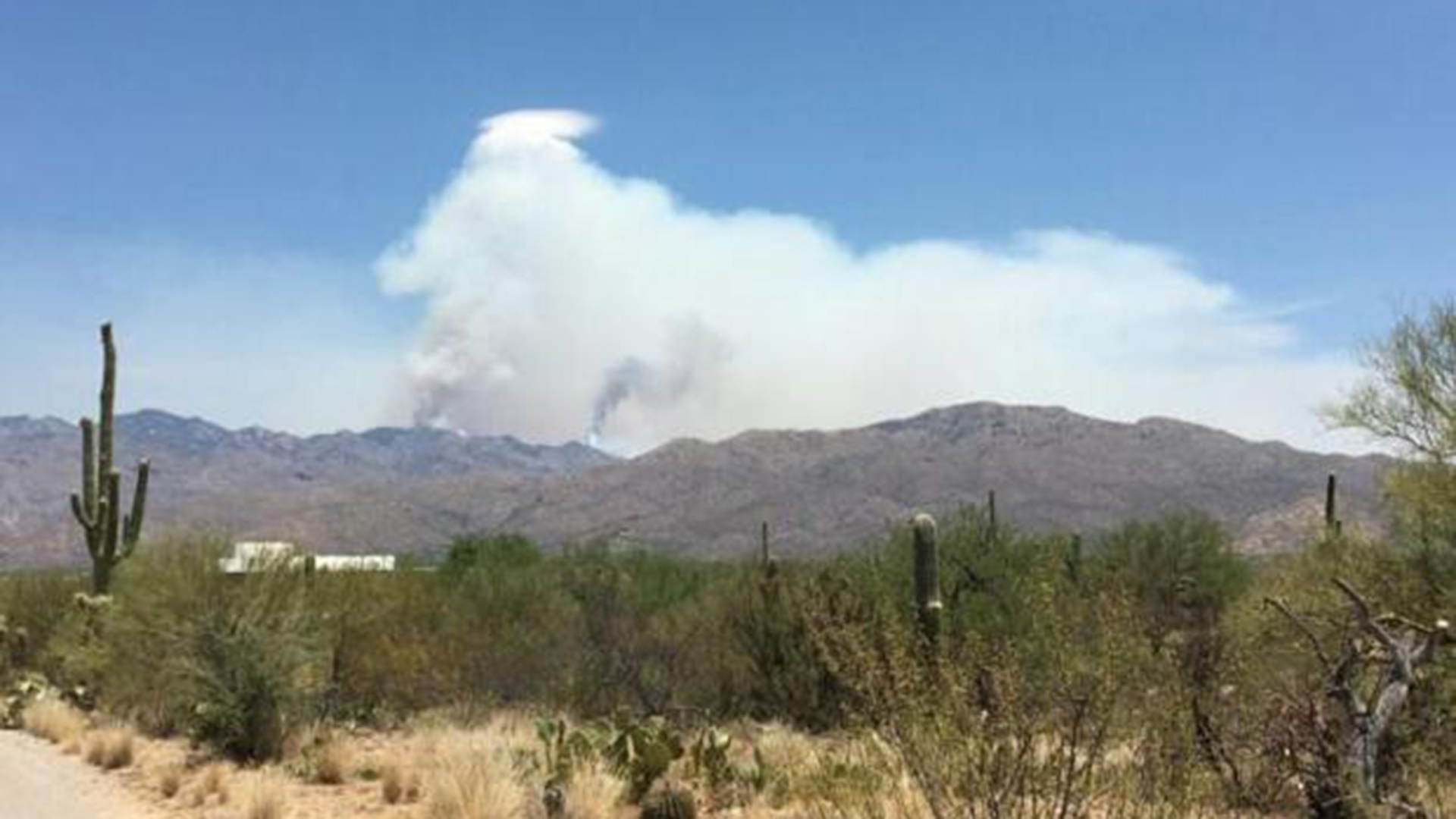 The Burro Fire started on Friday near Burro Tank in the foothills of Redington Pass.
Burro Fire Incident Management Team
An evacuation notice has been issued for campers and residents of Mount Lemmon due to the Burro Fire.
The fire started near Redington Pass, and has spread toward Mount Lemmon Highway and recreation sites in the area.
"Because the fire in one area is about a mile from the highway, we wanted to make sure that residents have enough time to evacuate without the fear of that highway being compromised," said fire management team spokesperson Arlene Perea.
The fire burned thousands of acres Sunday due to weather conditions.
"We had a really big acreage jump [Sunday-to-Monday]," Perea said. "We had some thunderstorms move in and push the fire in every direction. A lot of the movement was to the north and the northwest."
Public safety officials have closed Redington Pass Road and Catalina Highway. Property owners and evacuees will not be allowed to travel back up Mount Lemmon Highway until it is deemed safe and the evacuation order has been lifted.
She said crews will spend Monday preparing cutting line away from the fire, and acreage reports will most likely grow as the fire spreads towards the lines they are working to establish.