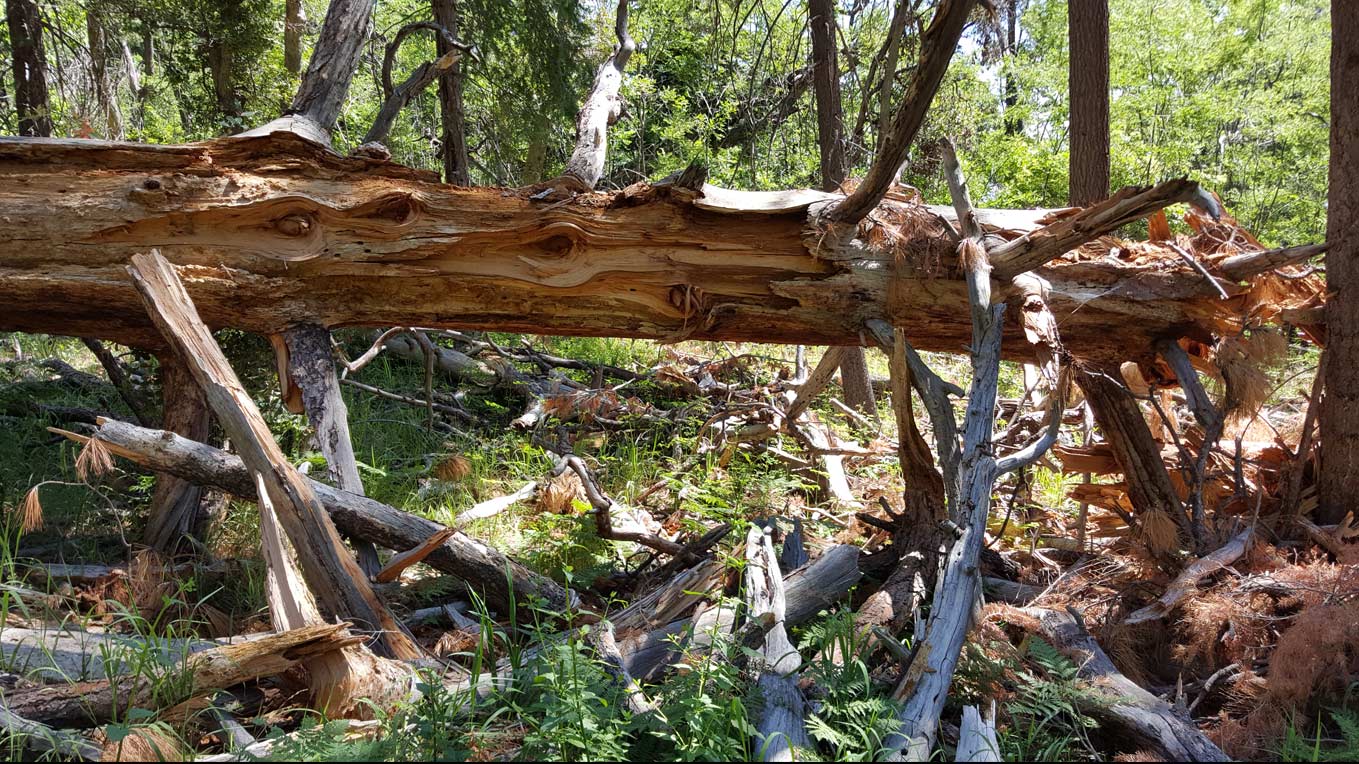 A fallen log on Mt. Lemmon, Coronado National Forest.
AZPM Staff
Coronado National Forest officials say a wildfire that started at the end of last week is a reminder of the danger fire poses when conditions are dry.
The Burro Fire, which burned east of Tucson in the forest's Catalina Ranger District, had burned 5,000 acres as of Sunday.
Forest officials closed Redington Road between mile posts 2 and 14 and Mount Lemmon Highway from the base of the mountain to the Palisades area.
A Coronado spokesperson said the forest is a good place to recreate, but people should do so cautiously.
"We really need to be thinking about where we are in relation to the monsoons. They're not here," said Heidi Schewel. "It's dry, it's hot, and things are really flammable out there."
The dryness of fuels makes it easy for a fire to start, prompting stage-2 fire restrictions across much of the state.
She said conditions are dry across Southern Arizona, and such care should extend beyond forest lands, especially while celebrating Independence Day.