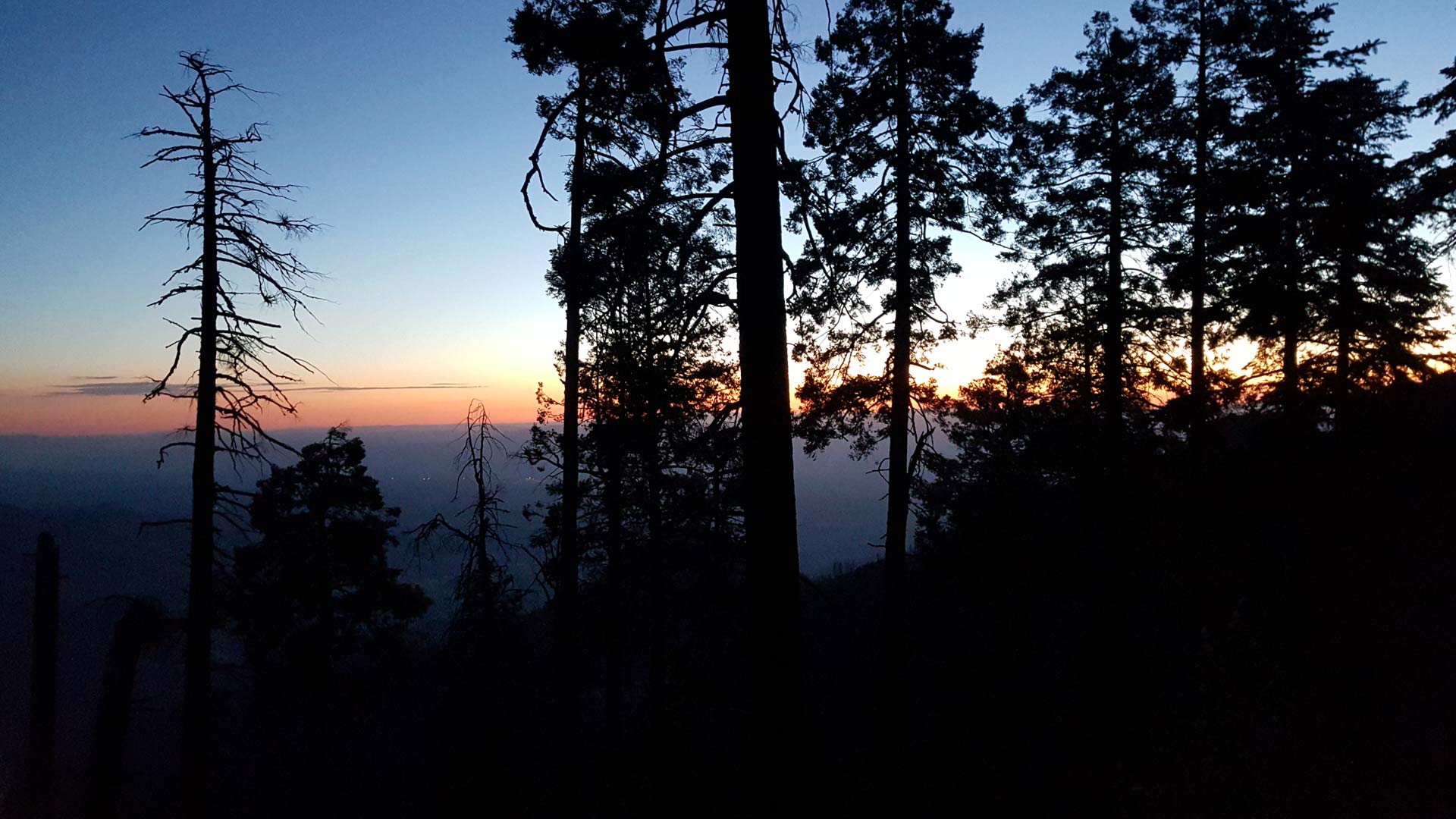 Sunrise over Mt. Lemmon in the Coronado National Forest. (PHOTO: AZPM Staff)
If you're planning on spending some time at Mount Lemmon this holiday weekend, Coronado National Forest Service spokeswoman Heidi Schewel said you should prepare, prepare, prepare.
Schewel said campers and hikers could encounter anything from monsoons, to bears or fires, over the weekend. Accordingly, the forest service is advising Mount Lemmon patrons to take steps to avoid these situations, before they leave Tucson.
"People always need to be careful," Schewel said.
She said you can, and should, check the weather before you leave home, use bear-proof food containers and keep your campsites trash-free. You should also follow the forest service's stage-two fire restriction rules. That means no campfires, lighting fireworks or shooting guns, among other things, Schewel said.
Schewel said the forest service expects most of its Mount Lemmon campgrounds and picnic areas will be extremely busy over the weekend. You can find more information about the forest service's camping and hiking rules, regulations and cautions online here at the Forest Service's website.