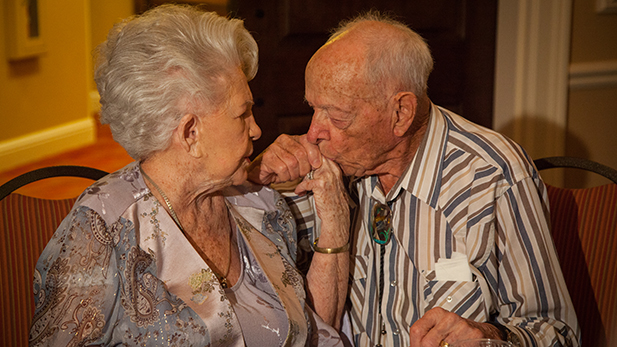 After 80 years of marriage, Jim and Noni still enjoy cocktail hour together. "She's kind of graduated though, she likes her champagne better than she likes a martini," Jim said. Noni replied that it gives her a "spark."

Andrew Brown, AZPM
Listen:
Jim and Noni Saunders met on a blind date in 1935.
"She was a good looking chick," said Jim, now 99 years old (he'll join the centenarian club on August 31).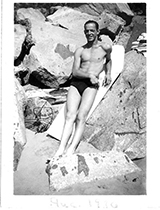 Jim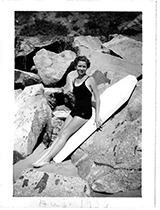 Noni
"He's a good dancer," said 97-year old Noni.
The courtship was a whirlwind of foxtrots and waltzes in Los Angeles dance halls. A year later, surrounded by friends and family, they married in Noni's mother's house.
"Our uncles were out fishing," she said. "They couldn't be bothered with these young kids getting married."
It was a year of new beginnings: the new life together, Jim's new job delivering packages for a dental laboratory (he would eventually learn the dental ceramics trade and open his own flourishing dentures business), and their first son, Craig.
"We were married in May and he was born in May," said Jim.
"Not the same year," clarified Noni. Their second son Marshall arrived seven years later.
"It took us seven years to recover from the first," Jim said.
The couple remembers the $5 refrigerator they bought for their first apartment. It came stocked full of food - and with a meter that cried for a quarter ever day or so.
"It would shut off if you didn't put the quarters in," said Jim.
Did they ever forget? No. But...
"We would run out of the quarters ever once in a while," said Noni.
Their first house cost them a whopping $3,200.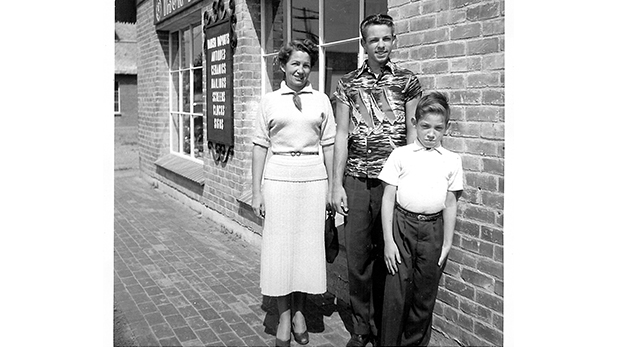 The Saunders' first son, Craig was born almost a year after their marriage. Marshall came seven years later.

Courtesy Saunders family
Noni spent her days raising their sons and also lent a hand at Jim's business, charged with the bookkeeping.
Like any couple, they said, they've had a few bumps over the years.
"But there was never any thought of being with anybody else," said Jim.
As the years passed and Jim retired, they took up golf and bridge and traveled the world on cruise ships.
About a decade ago they moved full time from their home in California to Splendido, a retirement community in Oro Valley, to be closer to their sons and their wives, who spend winters in Tucson.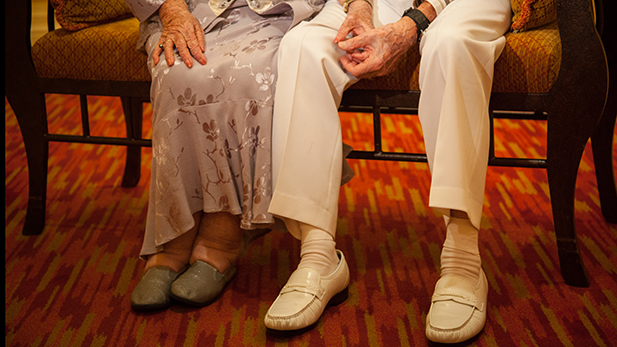 "I think I would say just listen, just listen a lot more than you talk" is Jim's advice for couples.

Andrew Brown, AZPM
These days Jim and Noni's favorite part of the day is their happy hour.
"That's a time that can say, 'ok honey, I'll have a martini, be sure to put an olive in," said Noni. "And we sit and enjoy that time."
Their advice to young couples?
"Play together, love together, do whatever you can together, and then when something comes up that you need your independence [for], go ahead and do it. It makes you a person, and I think that's important too," said Noni.