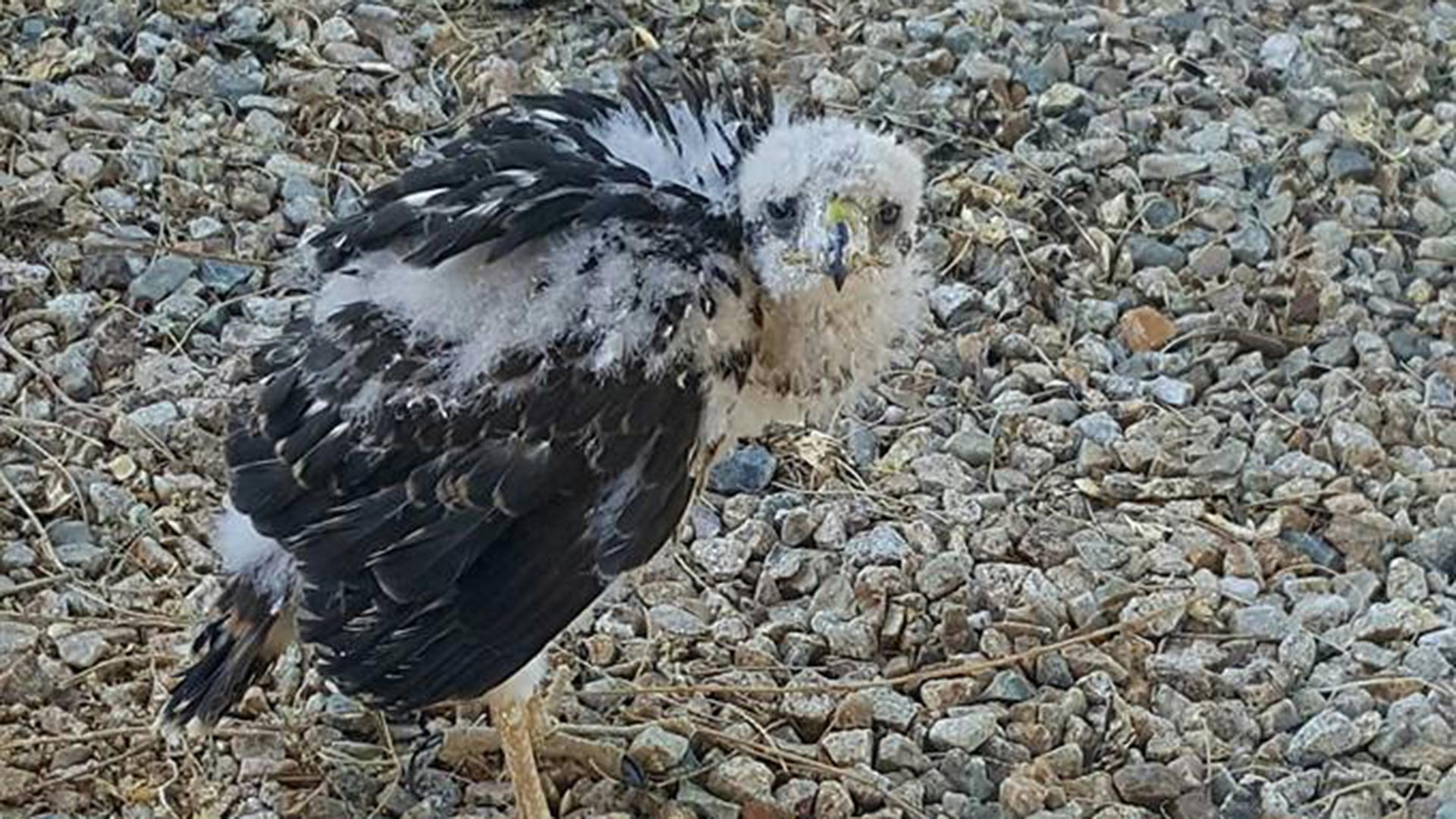 A juvenile Cooper's hawk on the ground in Tucson. (PHOTO: Arizona Game and Fish Tucson, via Facebook)
This time of year, young Cooper's hawks are getting old enough to jump their nests and learn to fly. Most often, though, they end up first on the ground, and people wrongly assume the young birds have been abandoned.
The Arizona Game and Fish Department says it's received hundreds of calls this week from people concerned about having seen young spotted hawks on the ground, which the agency's Mark Hart said is part of the birds' learning process.
"Cooper's hawks learn to fly from the ground up."
The young hawks are mostly covered in feathers but may still have some fluffy white down popping through their feathers. They will often run in a bent-forward position when approached.
"So if the bird is mostly feathered and elusive, let it be, unless it's otherwise threatened," said Hart. "It's just learning to fly."
Hart said if the bird is endangered by a dog or in traffic, try to catch it and return it to its nest, or create an artificial nest by putting a towel in a shoebox and strapping it to the nesting tree.
Either way, he said, rest assured that most likely the parents are nearby.
"And people need to bear in mind that the parents are the only ones that can teach the young bird to survive in the wild. So don't immediately take a young Cooper's hawk indoors or to a shelter because you're breaking up the family."