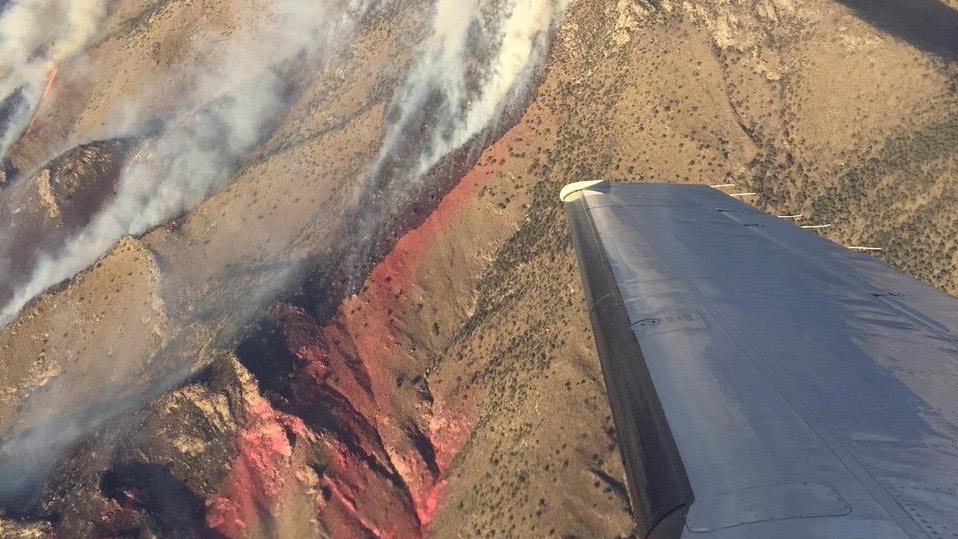 Sawmill Fire burning up ridge lines near Sonoita. Red tinge is residue of fire retardant dropped from air tankers.
US Incident Information System
The Arizona Department of Forestry and Fire Management's $4 million budget for this fiscal year has already been depleted.
Department spokeswoman Tiffany Davila said this is not unusual and they've gone over budget in the past.
"We have spent $4.2 million on three large fires from May; the Sawmill, the Mulberry and the Mirador," Davila said.
The department has no estimation of how far over budget it will be, because it's the heart of wildfire season.
"We have to continue to go out there and fight the fires like we would," Davila said. "We're not going to stop doing our jobs because we don't have the money for it."  
Davila said the department has worked eight to 10 fires this month, some of which are still burning. She said the state helps with fires on federal land, in a cost-sharing arrangement. The state is currently assisting with the Lizard, Highline and Boundary fires on federal land.