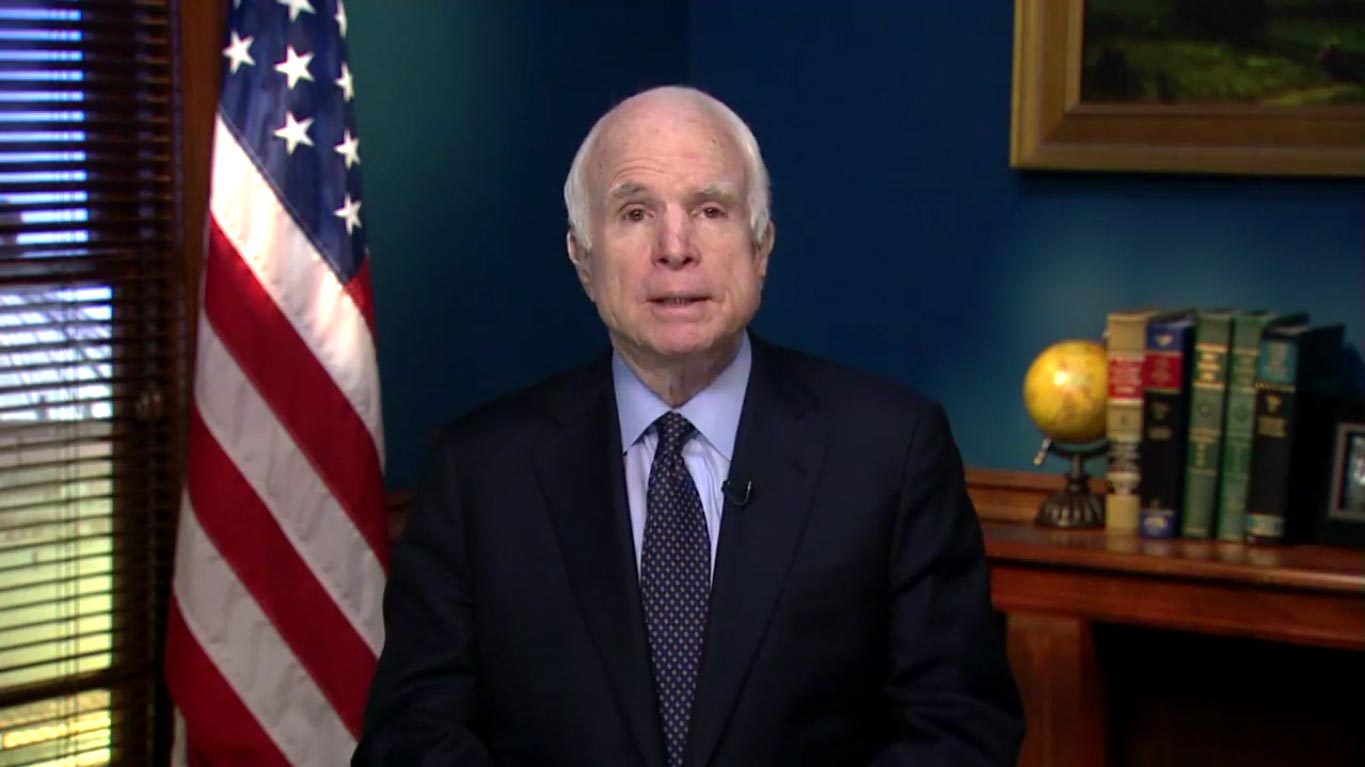 Sen. John McCain speaks during a town hall conducted over Facebook, June 15, 2017. (PHOTO: John McCain via Facebook)
U.S. Sen. John McCain, R-Ariz., said the Republican health care plan is "stuck in gridlock" in the Senate, with no sign of it heading for a vote.
McCain held a town hall over Facebook Thursday, where he said the plan passed by the House last month to replace the Affordable Care Act is getting "little or no consideration," while senators have made no progress toward drafting their own version.
"We've had hours and hours and hours and hours of discussion, same old arguments over and over again," McCain said, describing closed-door negotiations over the proposed legislation.
McCain says he's worried that if the Senate doesn't act before the July fourth recess, the Republican movement to overturn "Obamacare" could be in serious trouble.
The senator answered questions submitted by viewers via comments on Facebook live for about 30 minutes for the town hall Thursday.