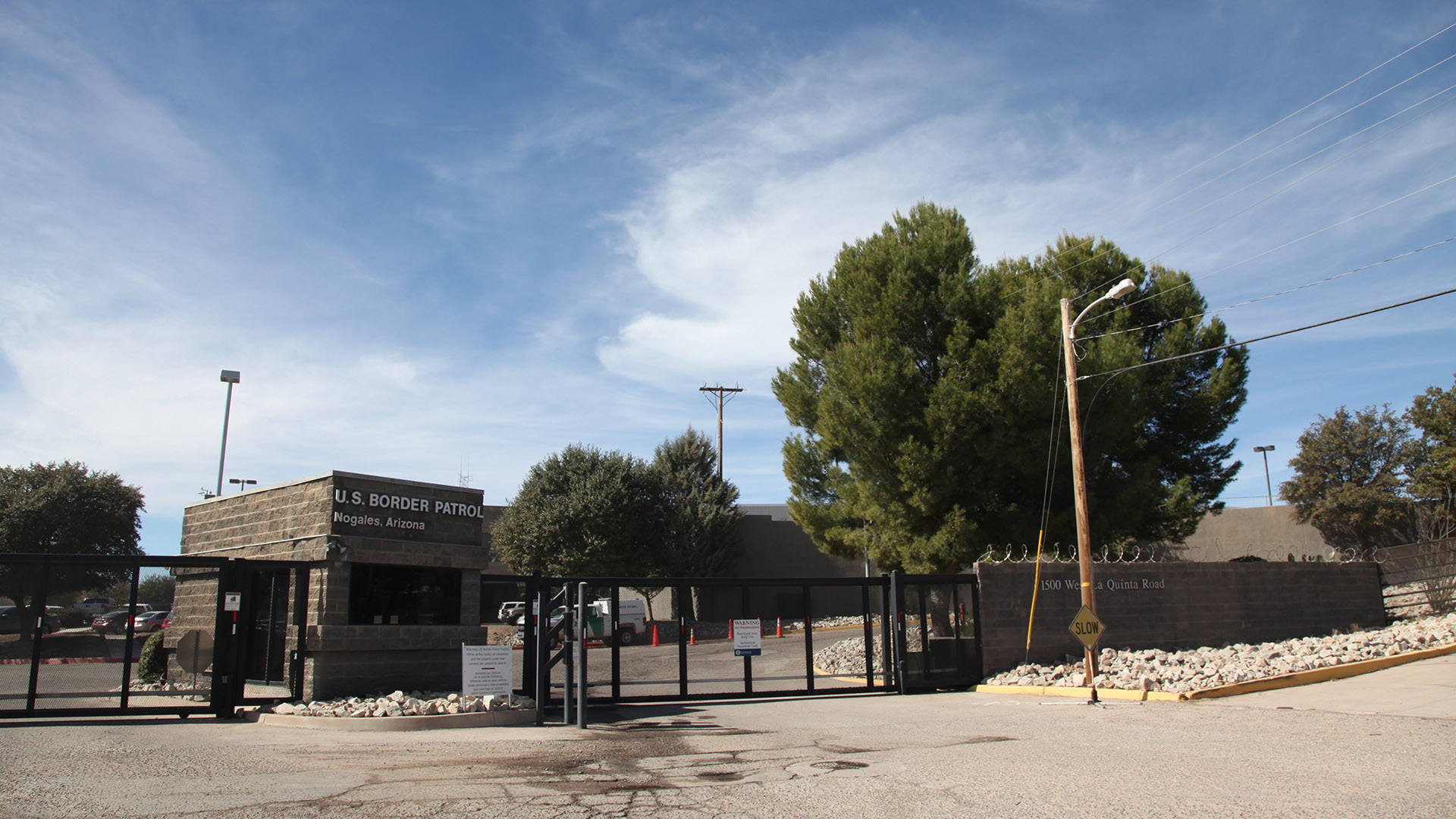 The entrance to the Nogales Border Patrol Station, February 2017. (PHOTO: Nick O'Gara, AZPM)
The U.S. Border Patrol agents' union is asking agents who have worked at checkpoints to get medical screenings, saying several employees using X-ray scanners have developed thyroid cancer.
At least nine Border Patrol agents working in the agency's El Paso Sector have confirmed they developed one of two types of thyroid cancer. The agency's union said all those agents were primarily tasked with operating a type of X-ray machine at Border Patrol checkpoints.
It's used by agents to check for false compartments and smuggling loads tucked into otherwise normal looking vehicles.
"Everything is leading towards these agents having been the ones who were working with some of these X-ray machines at the checkpoints," said Art del Cueto, national union vice president.   The national union and its local branches are asking agents who work at checkpoints to get themselves screened.   Customs and Border Protection officials declined requests for an interview and said they are "looking into the issue."