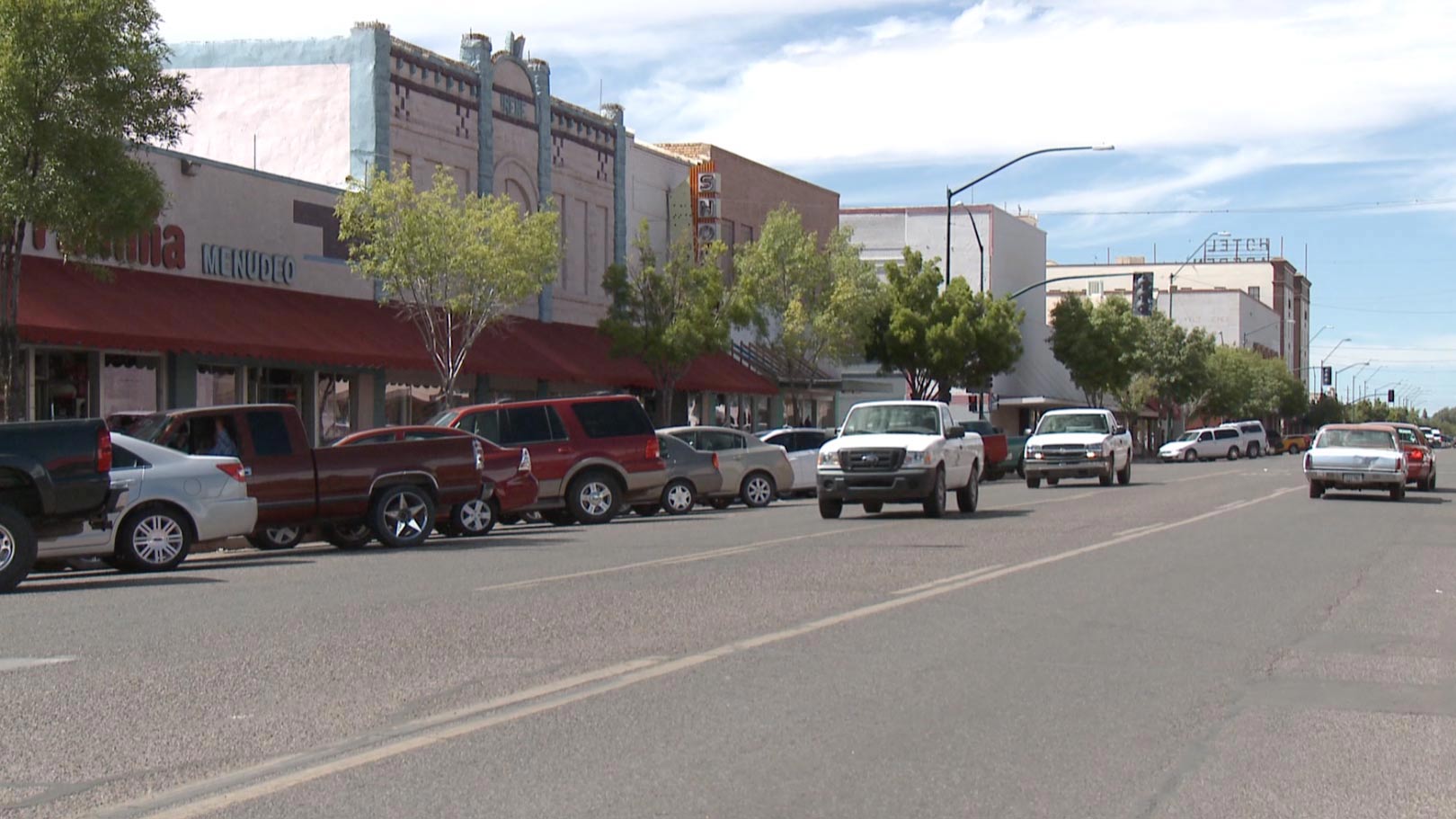 Main street, Douglas, Ariz., April 2017.
Steve Riggs/AZPM
Douglas may be an out-of-the-way place on the Arizona-Mexican border, but it's at the center of big ideas for business and economic expansion.
About 120 miles southeast of Tucson, the Cochise County town and its surrounding area are home to about 16,000 people. Born as a copper smelting town, it has struggled to expand its identity since the smelter closed decades ago. That's changing, by some community leaders' telling.
"We are not a dead city as many people think the border cities are," said Patrick Scherden, president of the Douglas Industrial Development Authority.
Scherden said community leaders have fully embraced their border identity as one with great opportunity.
Key to it is that across the border in and around Agua Prieta, Mexico, there are almost 400,000 Mexicans who are all potential customers.
A prototype $5 million Circle K is open to test marketing to cross-border customers. Also new to the area: a CVS drug store, a tractor supply store, a sporting goods store and a Best Western hotel, on the Pan-American Highway, that is full nearly every day.
The most ambitious idea yet is to bring an Amazon distribution center to town to serve all of northern Mexico. Scherden said that would exploit one of the advantages of being a border community.