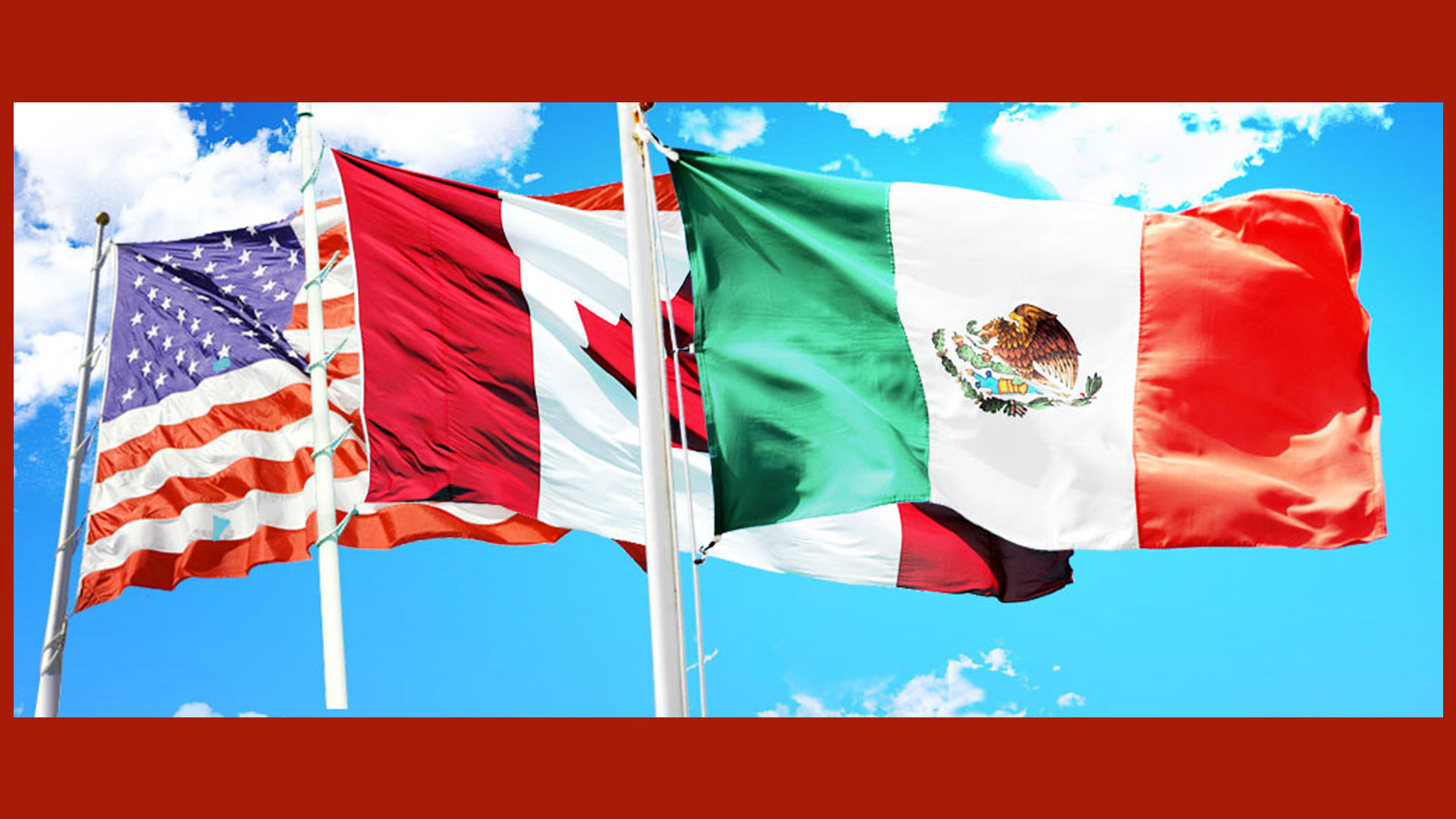 Flags of the U.S., Canada and Mexico.
All the talk in Arizona about potential changes to the North American Free Trade Agreement focus on the state's economic relationship with Mexico, but NAFTA's third partner, Canada, has what some may find a surprisingly strong economic connection to Arizona, too.
In Pima County, Tucson Electric Power started with a group of community leaders who used mesquite wood to generate electricity to light up downtown Tucson and eventually most of Pima County. Today, TEP is owned by FORTIS, a Canadian company.
In Maricopa County it's not electric power, but water that has attracted another Canadian company, EPCOR. In the past four years, EPCOR has acquired six water companies in Arizona and New Mexico. That makes the Canadian company the largest private, regulated water utility in both states.
Canadians have had a strong economic tie to Arizona for almost 100 years. Glenn Williamson, the Canadian consul for business in Arizona said Canada's history with Arizona goes back more than 100 years.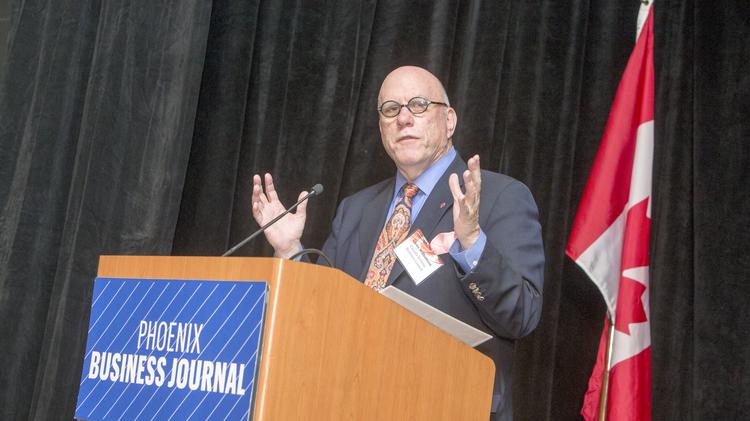 Glenn Williamson, the Canadian Consul for Business in Arizona

Arizona Canada Business Group
"If you go all the way back to Douglas, Arizona. It was named after James Douglas – a Montrealer who actually started Phelps Dodge and built it. And he and his boys ran it for 36 years."
Fast forward to 2017. There are now 400 Canadian companies doing business in and trading goods and services with Arizona. Mexico is Arizona's No. 1 trading partner, and Canada is number two.
"Canada has focused on Arizona because of lifestyle and opportunities, and then has taken advantage of investing in and growing Arizona."
Williamson said NAFTA has benefited Arizona by attracting Canadian businesses to the state and creating 137,000 jobs.
During the U.S. presidential campaign, Williamson said, Canadians saw Donald Trump and his views on NAFTA as a U.S. problem.
"How are they going to handle the 800-pound Gorilla who is rattling a sabre on trade?"
But now, the Canadian businessman-diplomat sees the Trump administration as a lot more bark than bite when it comes to NAFTA. Trump has backpedaled on his threat to scrap the agreement and has instead decided to renegotiate it.
"The supply chains are so integrated that the dog is already out of the kennel. Trying to pull that back would be a massive undertaking of biblical proportions. It's like trying to turn the Titanic in the Strait of Hormuz. It doesn't happen."
He said the Canadian government will not allow the Trump administration to bully the partners into an agreement that is not beneficial to all three countries.
"They will speak tough. They will get a backbone. Canadians are a funny bunch. They will sit down from 8 to 5 and they will make money with the United States. Then over dinner, they will dis the United States. So you have to be very, very cautious with political rhetoric and political discourse versus actual tangible business.
Williamson said the 20-year-old treaty needs to be negotiated, but eliminating it is not up for discussion.
"I believe Canadians will not throw out the baby with the bathwater."
Williamson said he is confident that NAFTA, perhaps in a different form, is here to stay.