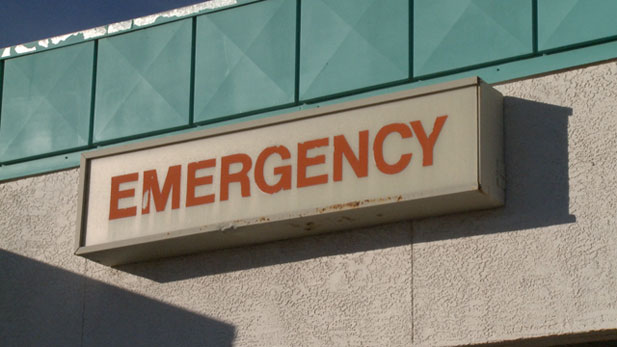 AZPM Staff
Fifty-four percent of children in Arizona living in small towns and rural areas got health coverage through the state's Medicaid program in 2015, a study said.
That's compared to 36 percent of children in metropolitan areas, according to the report from Georgetown University's Center for Children and Families about the program, known by the acronym AHCCCS.
The study's authors said the bill that the House of Representatives passed recently to repeal Obamacare would significantly cut funding for the Medicaid program, on the scale of more than $830 billion over 10 years.
"And I think what this research shows is that children and families in small towns and rural areas will be disproportionately harmed by cuts to Medicaid," said Joan Alker, executive director of the center, noting that the cuts would push the uninsured rate up.
"We also know from a lot of research that having insurance and having access to Medicaid is correlated with better health outcomes for children as they grow up," she said. "It's also correlated with better educational outcomes and economic outcomes."
Arizona Gov. Doug Ducey said early this year that he supports repealing and replacing Obamacare, and in 2015 signed a law that would impose a work requirement and a five-year lifetime enrollment limit on adult Medicaid recipients.
According to the study, Arizona has the highest proportion in the country of rural adults covered by Medicaid, at 34 percent.