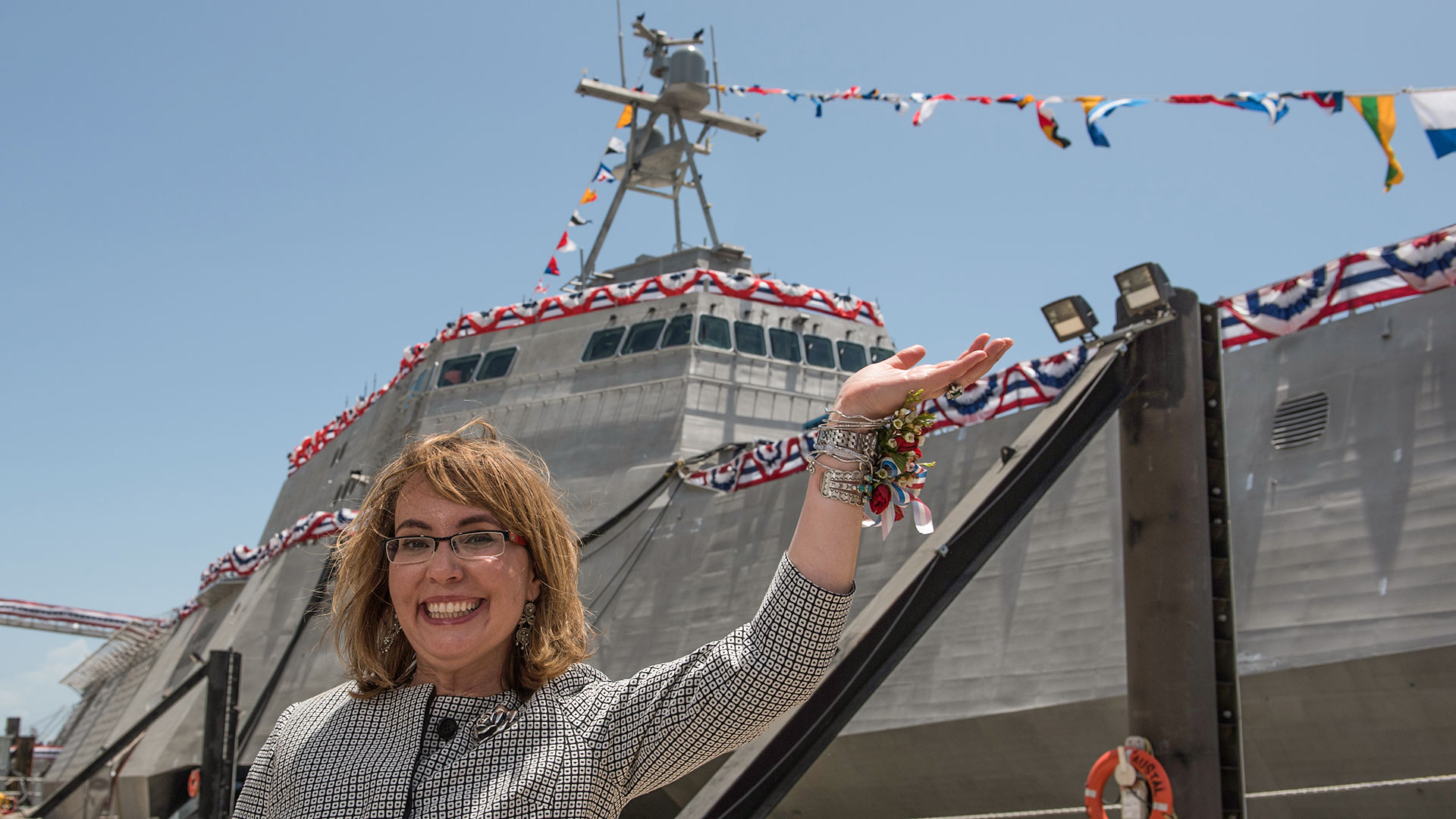 Former U.S. Rep. Gabrielle "Gabby" Giffords waves to a crowd in front of the littoral combat ship, USS Gabrielle Giffords (LCS 10), named for her. Giffords was on the stage as Dr. Jill Biden christened the ship at Austal USA in Mobile, Ala. The 419-foot ship was built at the Austal shipyard and is the Navy's 10th littoral combat ship designed to operate in shallow waters near the coast. It is 16th U.S. naval ship to be named for a woman and only the 13th since 1850 to be named for a living person. June 13, 2015 (PHOTO: Austal USA/Released)
GALVESTON, Texas — The 421-foot USS Gabrielle Giffords will be commissioned this weekend in Texas.
Navy officials say ceremonies will be held Saturday in Galveston to commission the ship named for the former Arizona congresswoman, who in 2011 was shot but survived an assassination attempt in Tucson.
The $475 million USS Gabrielle Giffords was constructed by Austal USA in Mobile, Alabama, and arrived in Galveston last weekend.
Giffords in 2015 helped christen the ship. It's the ninth in a series of high-speed vessels designed to navigate in shallow coastal regions known as littoral waters.
Giffords' husband is retired astronaut Mark Kelly, a former Navy captain stationed in Galveston County during his NASA service.
Free public tours of the warship are available each afternoon through Friday in Galveston.
San Diego will be its homeport.