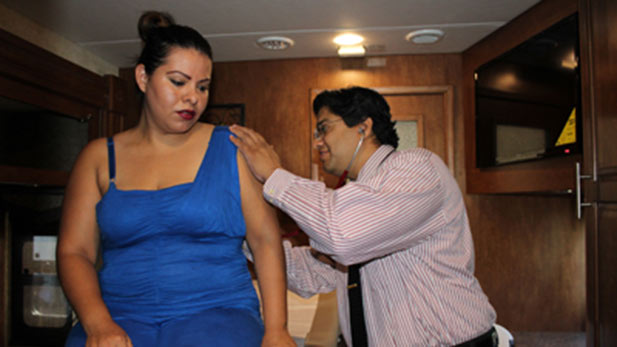 Mobile medical units reach into immigrant communities to provide basic medical care and health screening.

UA College of Public Health
A partnership launched by the Mexican Ministry of Health and the University of Arizona has taken an old idea and put it to new use, and Mexican nationals living in Arizona will be the ones to benefit.
Mobile medical units equipped for basic medical care and screening are going into immigrant communities in Tucson and Phoenix. The program is sponsored and financed by Mexico's Ministry of Health, according to Cecilia Rosales, an assistant dean for the UA College of Public Health.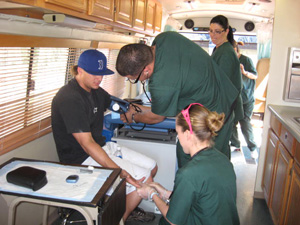 (PHOTO: University of Arizona College of Public Health )
Rosales, who runs the Arizona side of the program, said the service has reached more than 3,000 people. The UA provides staff for the program.
"So we have providing the service, medical students, nursing students, public health students, and pharmacy students from the University of Arizona," said Rosales.
The goal is to give the students real-life training while helping to prevent illness in the immigrant community.