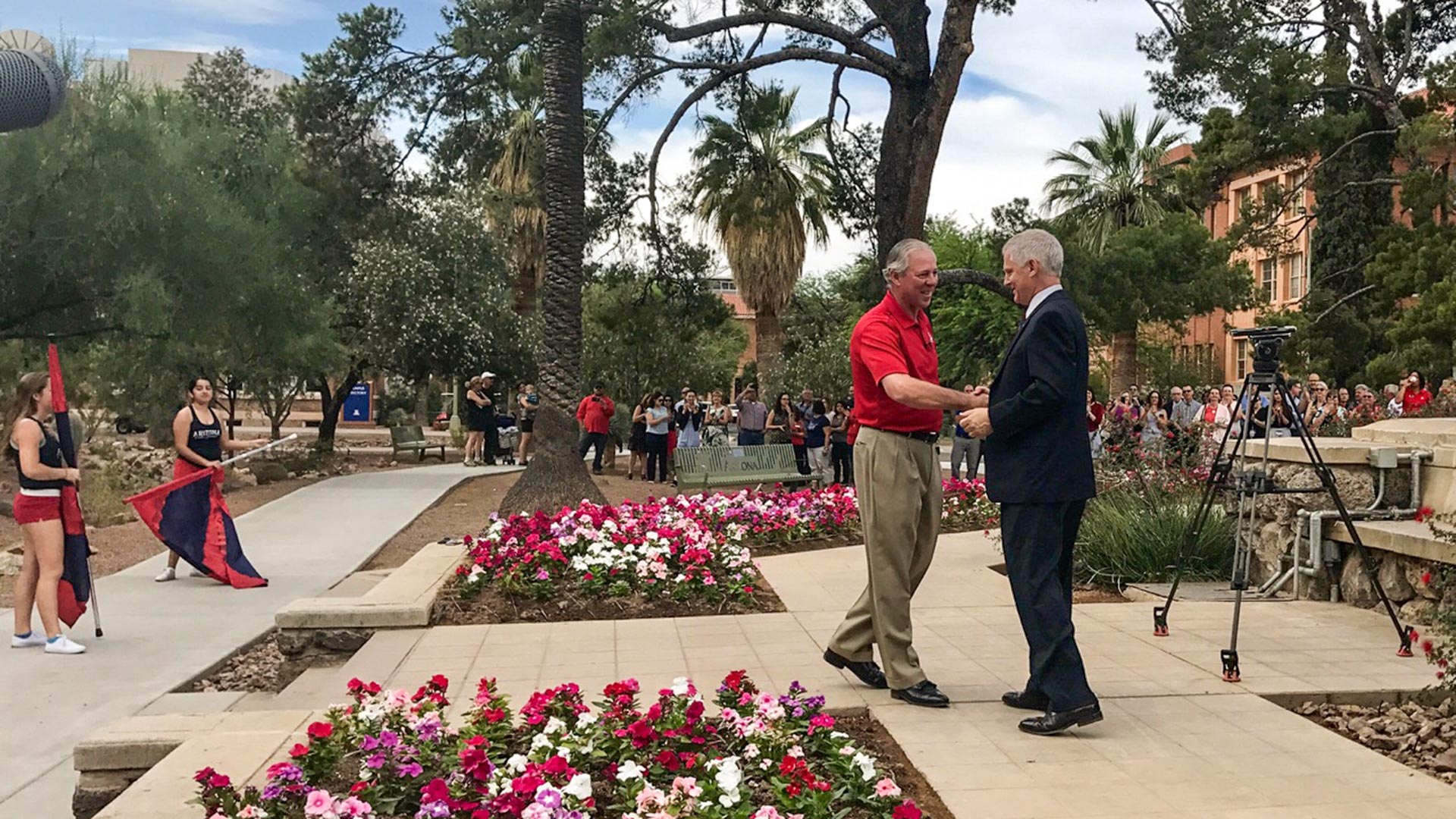 University of Arizona Provost Andrew Comrie, right, greets Robert C. Robbins on Robbins' first day as UA president, June 1, 2017.
Vanessa Barchfield, AZPM
Hundreds of University of Arizona faculty and staff members greeted Robert C. Robbins as the 22nd UA president at an Old Main reception Thursday morning.
Robbins took over from Ann Weaver Hart, the UA's first female president, after she stepped down four years into her five-year contract.
The reception was held on Robbins' first day in office. UA Provost Andrew Comrie, who is second in command on campus, greeted the new president with a handshake on the west side of Old Main as university band members played "Bear Down, Arizona."
"You're such an informal guy," Comrie said to Robbins, then turned to the hundreds gathered. "Dr. Bobby Robbins, the 22nd president of the University of Arizona."
After applause and cheers, Robbins thanked Comrie and Hart, his predecessor, and referred to the criticism she took over renovation of Old Main and moving of her office there.
"We're going to build on all the great accomplishments that President Hart had during her time here," Robbins said.
He said he looks forward to getting to know people on campus and in the community.
"As you guys know who've seen me on campus, I will be out there," Robbins said. "Please come up to speak to me. It's incredible the number of people who've come up to me and told me their stories. And there are so many great stories here."
Robbins then went up the stairs and inside, where he greeted individuals as they made their way in to the hallway outside what will be his office.
The new president had a full schedule of meetings for his first two days in office, including a news conference Thursday afternoon, followed by a private meeting and tour of facilities with student journalists, and on Friday, a VIP reception at Arizona Stadium.
Robbins came to the UA from the Texas Medical Center in Houston, where he was CEO for five years. He is a cardiac surgeon awho spent 20 years on the faculty at Stanford University's School of Medicine.
Robbins is scheduled for an interview with Arizona Public Media Friday morning. Hear his remarks Friday at mid day and later on NPR 89.1, and see the interview on Metro Week Friday at 6:30 p.m. on PBS 6.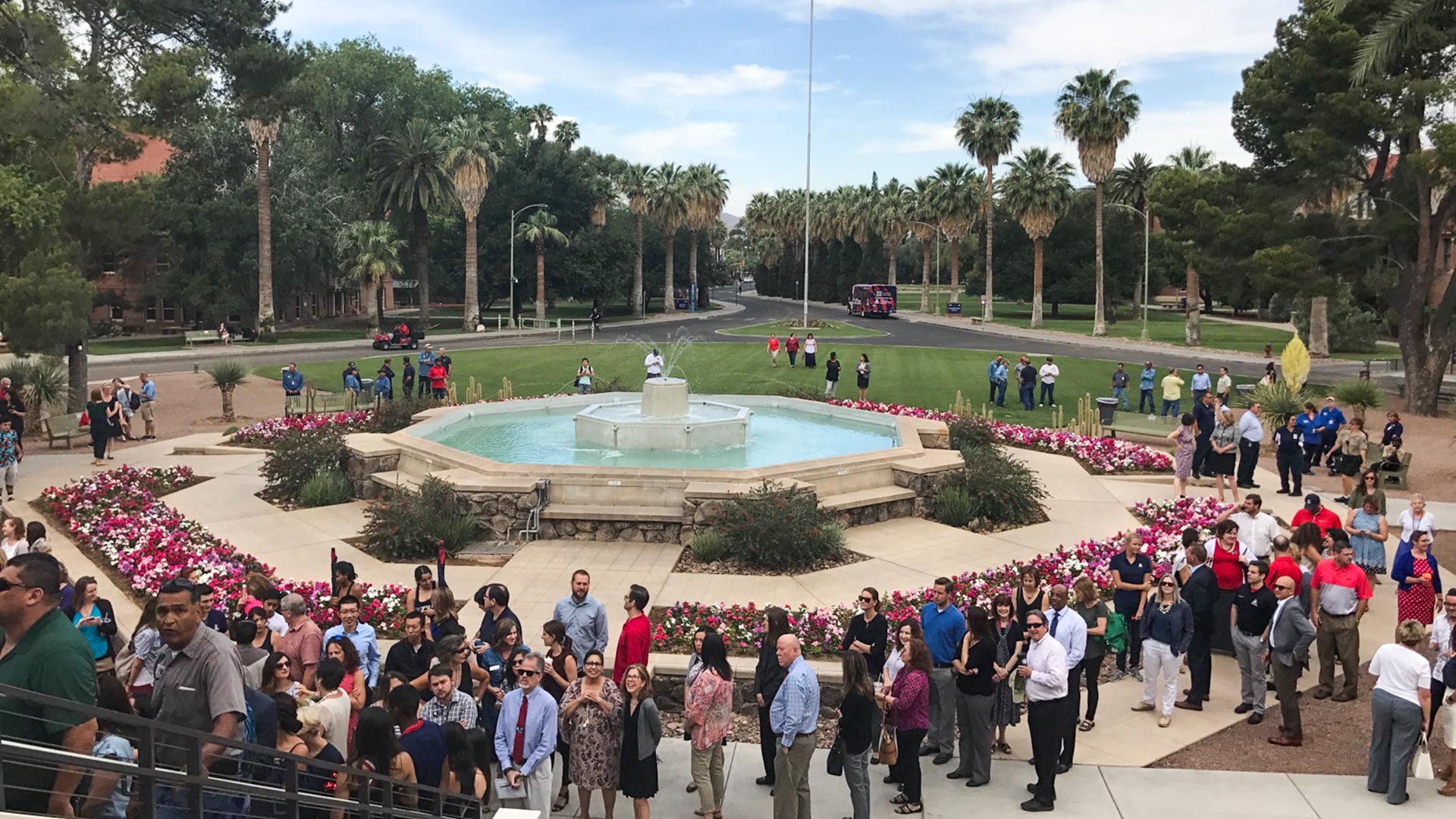 University of Arizona faculty and staff line up to meet Robert C. Robbins on his first day as UA president, June 1, 2017.
Vanessa Barchfield, AZPM