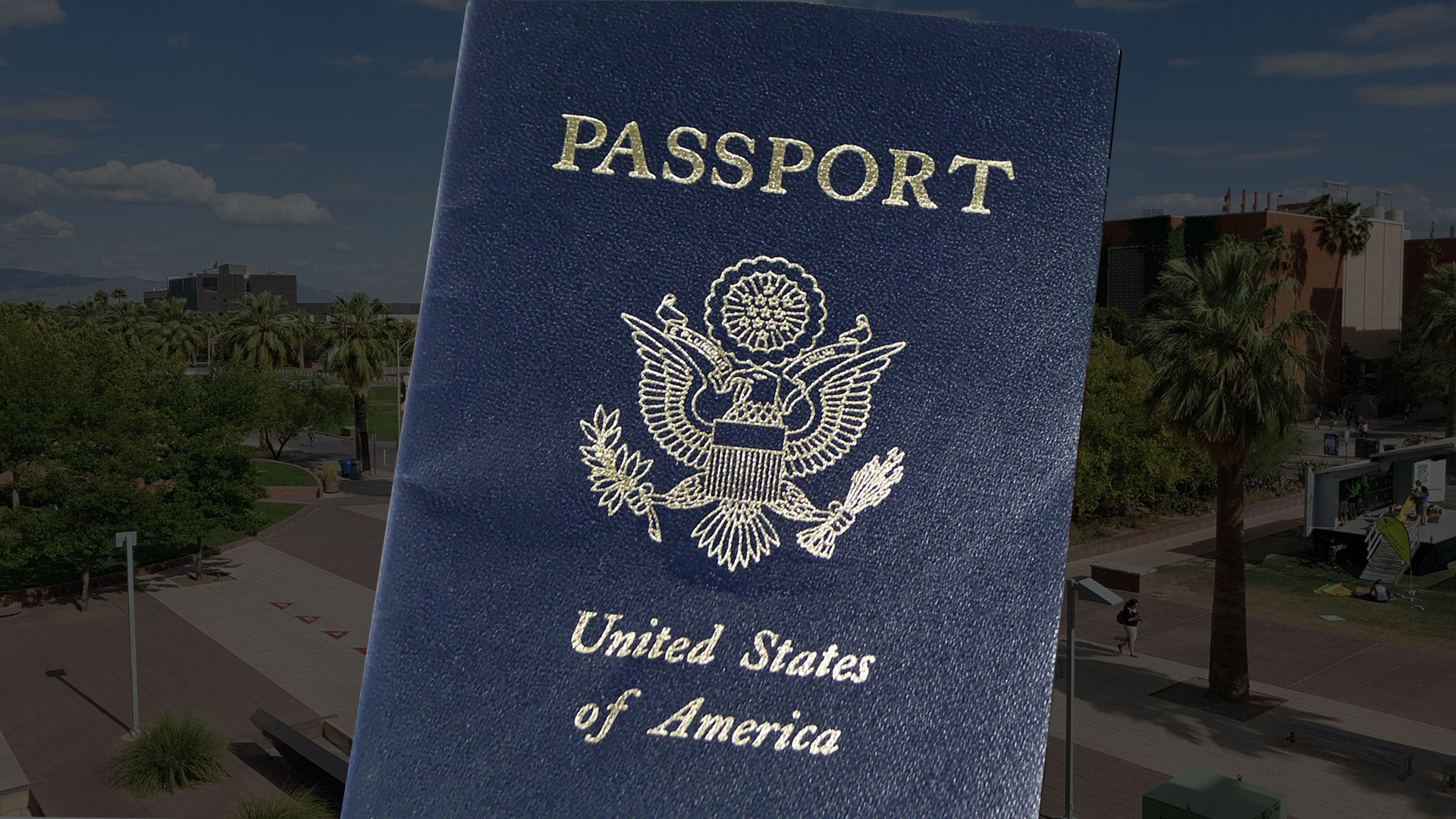 The number of passport applications has surged at the UA. (PHOTO: AZPM Staff)
More than 800 college students are traveling this summer to 30 countries under the University of Arizona's Office of Global Initiatives.
UA student Jess Gonzales is heading to Bhutan for two weeks. She said she's excited for the rare opportunity to visit the isolated nation, which doesn't let in a lot of foreigners.
"It's a bucket-list item of mine to go to every country in the world. … At the end of this trip I will be at 17 countries, so that's kind of like a checkmark in my bucket list," Gonzales said.
Gonzales and others like her get an assist from study abroad coordinators such as Lisa Turker, who said a lot of preparation goes into the trips and that it's important for students to learn about their destinations.
"Before students leave they do a lot of things, but one big thing is they come to a pre-departure orientation with one of the coordinators in our office. The faculty hold these orientations too," Turker said.
Another UA student traveling abroad is David McGarey, who went to San Carlos, Sonora, last week. McGarey said he's very excited to be immersed in the Spanish language.

"I'm a huge fan of the 'sink or swim' mentality, so just being plopped into the middle of that will really force me to really understand Spanish," McGarey said. "And being able to apply it to something I want to use at the professional level later in life I think will be very cool."
McGarey expects his study abroad experience to go by fast. He said he recommends anyone interested in traveling abroad contact the study abroad office to get help figuring everything out.