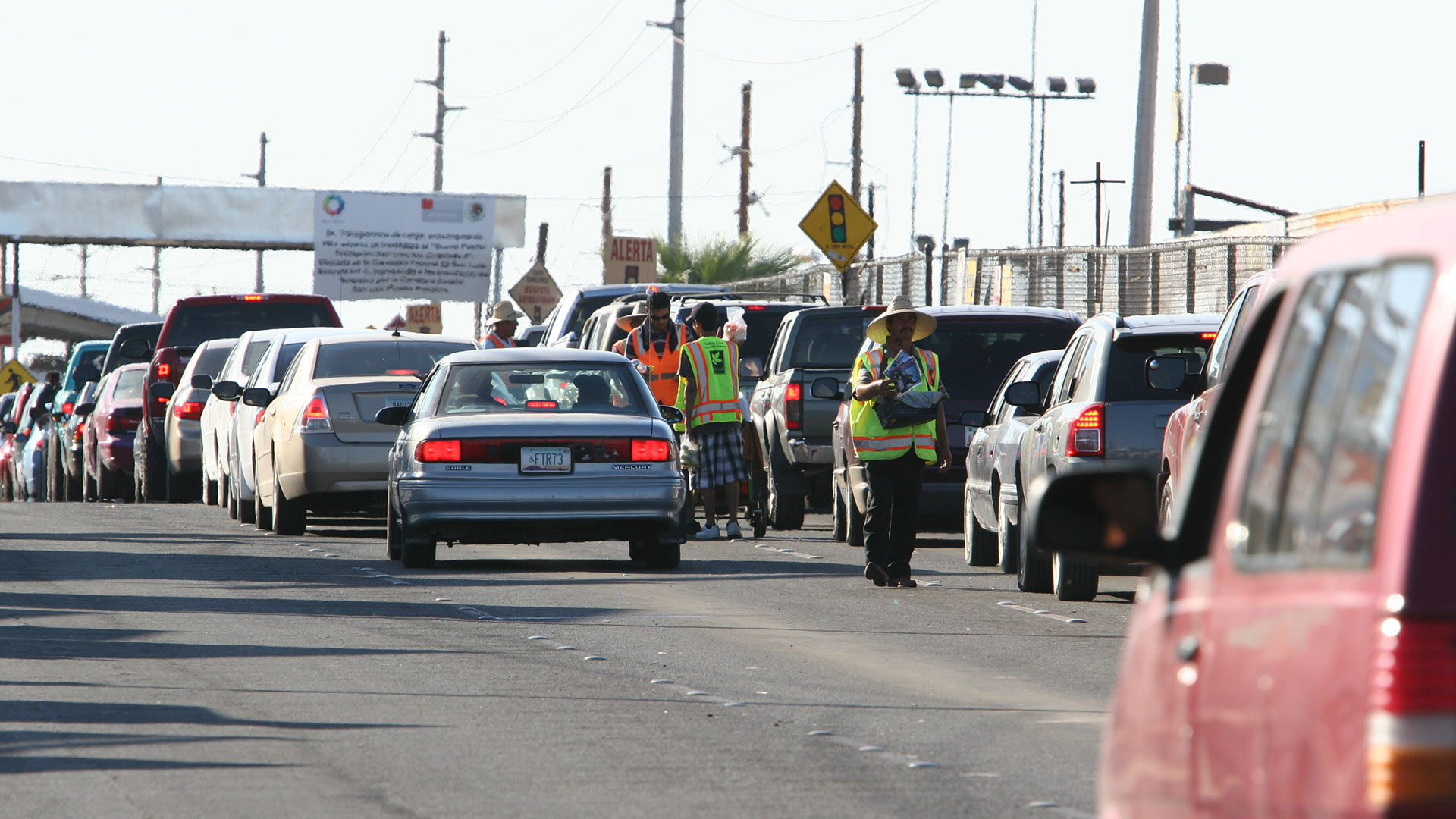 Afternoon traffic heading into the U.S. builds up at the San Luis Port of Entry in San Luis Río Colorado, Sonora, 2011.
Michel Marizco, Fronteras Desk
MEXICO CITY - The federal government would pay to overhaul the port of entry in San Luis, Arizona, under President Donald Trump's proposed budget.
The president's budget seeks to make overall cuts in federal spending. But it sets aside $234 million to tear down and rebuild the San Luis port of entry. Local officials are both surprised and excited.
"It feels good after five years of traveling and presenting presentations and looking like a broken record sometimes to finally see it come true," said San Luis Vice Mayor Matias Rosales.
The port represents almost a third of all crossings in Arizona, Rosales said, adding that much-needed upgrades will mean business opportunities for the surrounding areas.
The new port would have a dedicated center for pedestrians and double the number of car lanes to at least 12.