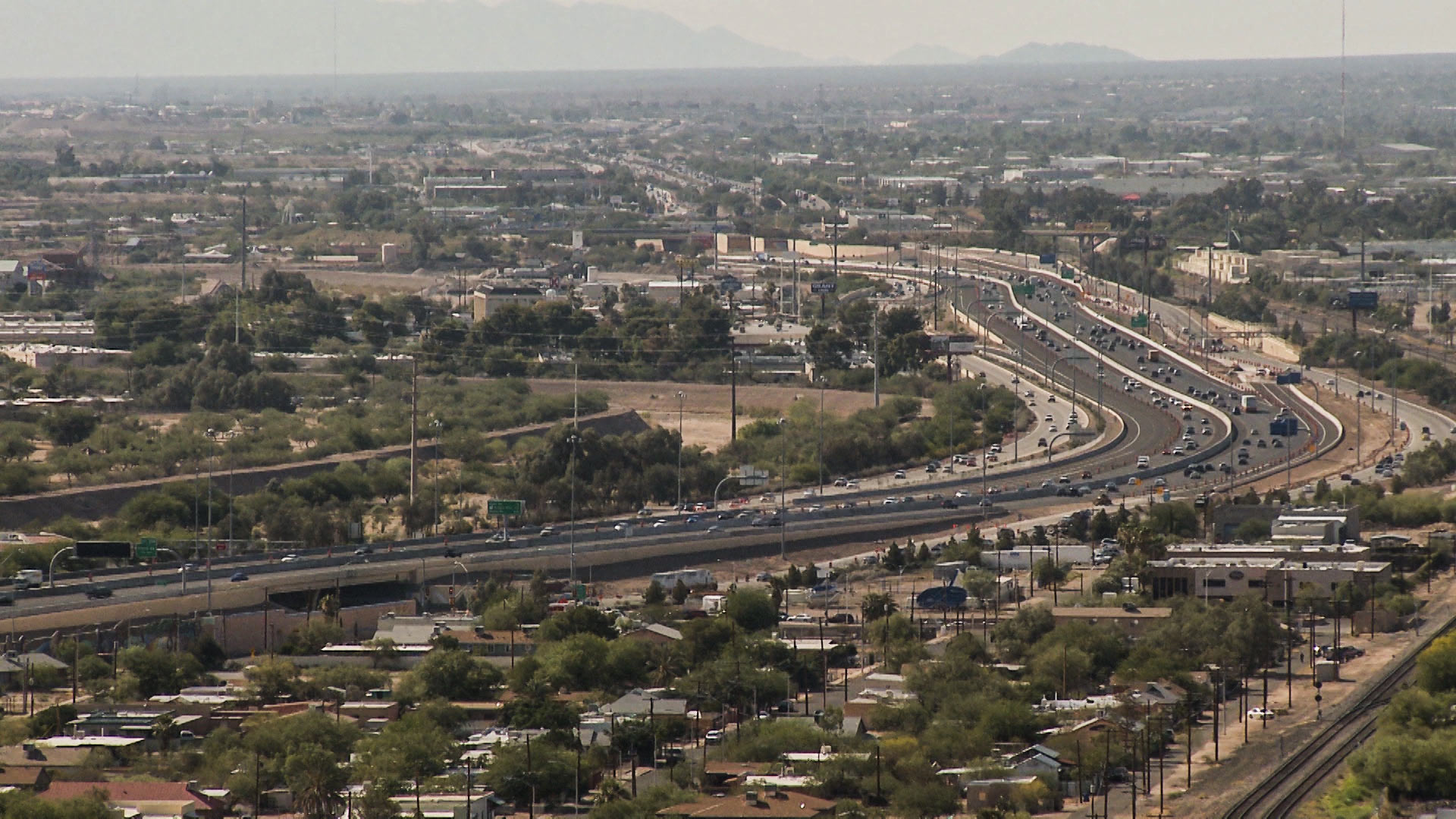 Cars moving through Tucson. (PHOTO: AZPM Staff)
Memorial Day weekend marks the start of the summer travel season, and 787,000 Arizonans are planning to take advantage, AAA Arizona predicted Thursday.
That is a 3 percent increase from last year's traveler totals for last year and the highest anticipated traveler number since 2005.
The number of travelers is not the only increase in anticipation of the holiday weekend. Prices for hotel rooms, gasoline and rental cars are also up from last year.
AAA Arizona's Michelle Donati said people appear to be comfortable with higher prices because they feel more secure about the economy.
"It appears that strong consumer confidence is really going to be more of a factor than the increase in costs that people are paying," she said.
Donati said high consumer confidence is often accompanied by an increase in discretionary spending, which can benefit the travel sector.