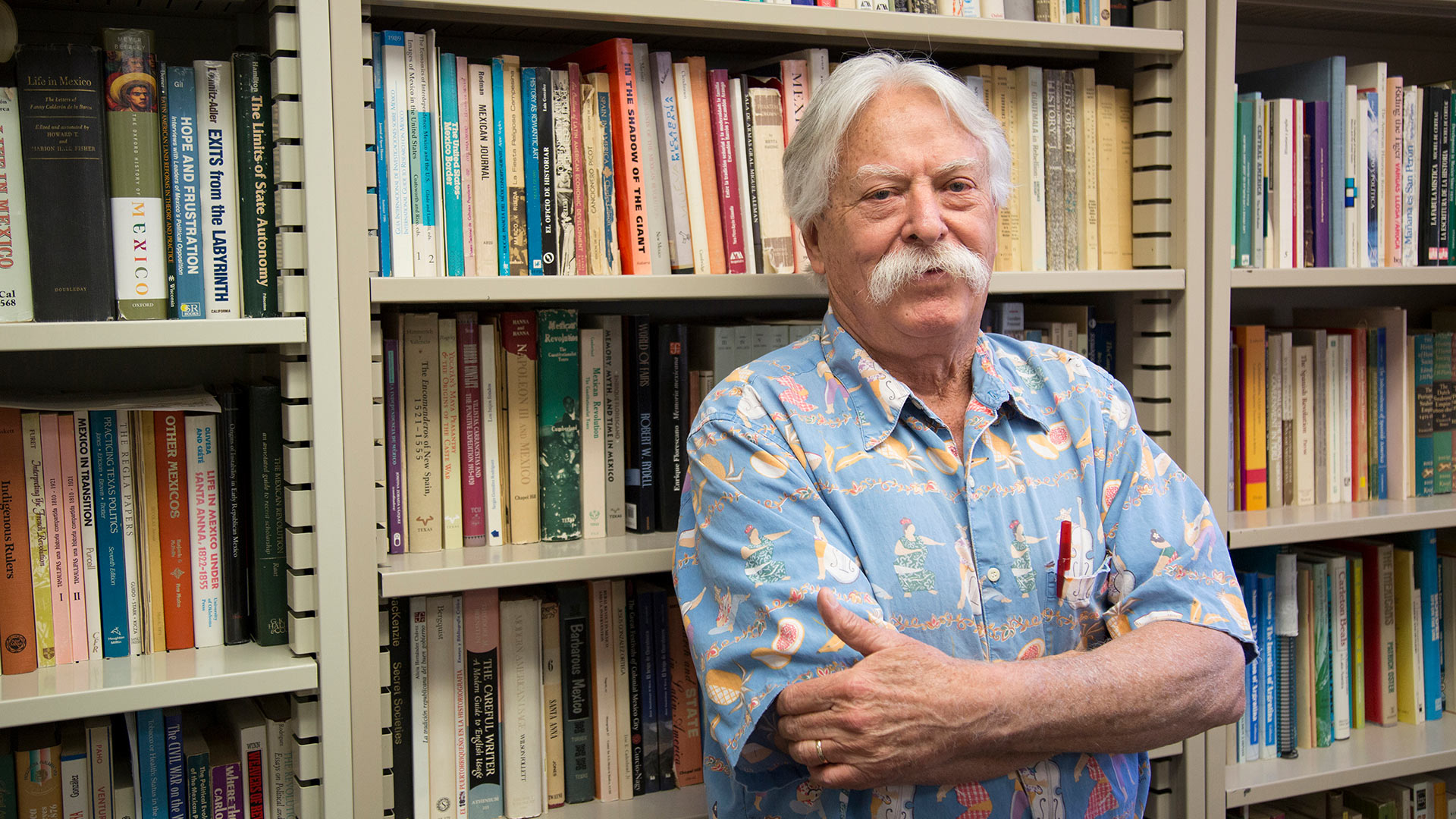 University of Arizona History Prof. William Beezley, Ph.D is the recipient of Mexico's Ohtli Medal. (PHOTO: University of Arizona)
The Mexican government will honor a University of Arizona professor with one of its highest honors on Wednesday.
William Beezley will receive the Ohtli Medal to honor his career writing about Mexican culture and history. He's authored more than 20 books and has appeared in national media as an expert on Mexico.
The Ohtli Award is usually given to Mexican-Americans, but Mexican government officials decided that Beezley's contributions were too great to ignore.
"I'm still in shock about it," Beezley said. "It is such a major award. I'm humbled by it. "
He said it also recognized the importance of the UA in the study of Mexican culture and history.

Beezley is currently interviewing former Mexican presidents for a film series on Mexican democratization.