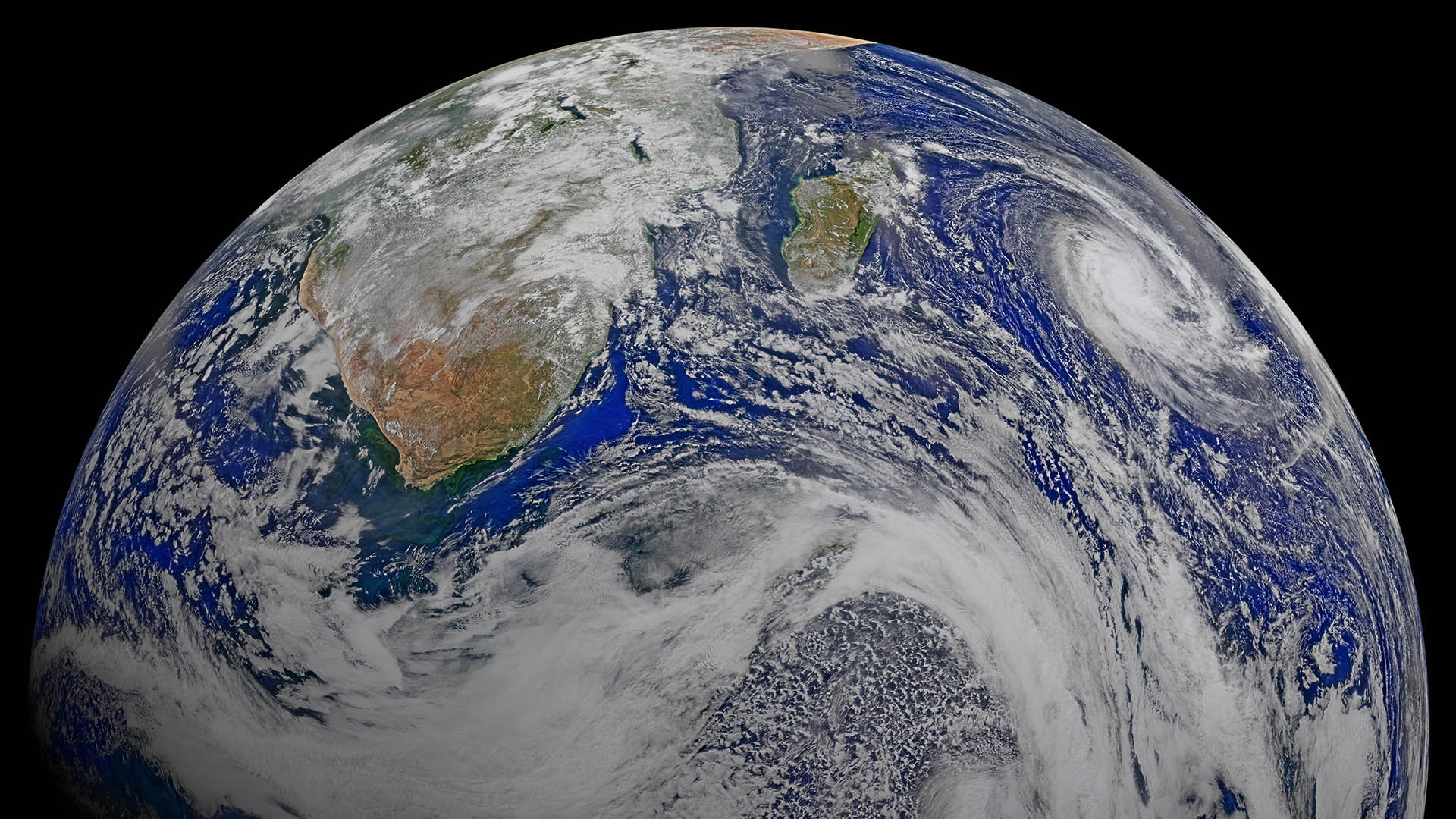 A view of Earth from space.
Courtesy of NASA
A program to prepare university students in Arizona and across the country for science and tech careers would be eliminated under President Donald Trump's proposed budget.
NASA sponsors the program, called Space Grant. Acting agency administrator Robert Lightfoot told employees Tuesday the agency will continue to "work with the next generation" despite eliminating its education activities.
The Arizona Space Grant Consortium is headquartered at the University of Arizona's Lunar and Planetary Laboratory and is headed by the lab's director, Tim Swindle. All three state universities plus Embry Riddle Aeronautical University and several community colleges participate.
Swindle noted that the UA has some notable alumni of the program in space exploration, science education and science journalism.
"Some of the interns go on to lead spacecraft projects. The biggest spacecraft project the University of Arizona has ever done (OSIRIS-REx) is led by Dante Lauretta, who is a professor of planetary sciences here but is also a graduate of the University of Arizona Space Grant Program when he was an undergraduate student," Swindle said.
Other space grant alumni include UA graduates Chris Lewicki, CEO of Planetary Resources in Redmond, Washington, and author and journalist Melissa Sevigny; and Embry Riddle graduate Moriba Jah, an associate professor of aerospace engineering at the University of Texas and most recently the director of space object behavioral sciences at UA.
Swindle said the Space Grant Program amounts to about two-tenths of 1 percent of the space agency's $19 billion budget. Because the program has student and faculty participants in all 50 states, he hopes Congress will restore the money, as it has done in previous budget cycles when Space Grant and NASA education programs have been earmarked for defunding.
During a late afternoon press conference Tuesday, NASA's acting chief financial officer, Andrew Hunter, acknowledged that Congress could add money into the 2018 budget for Space Grant and other programs.