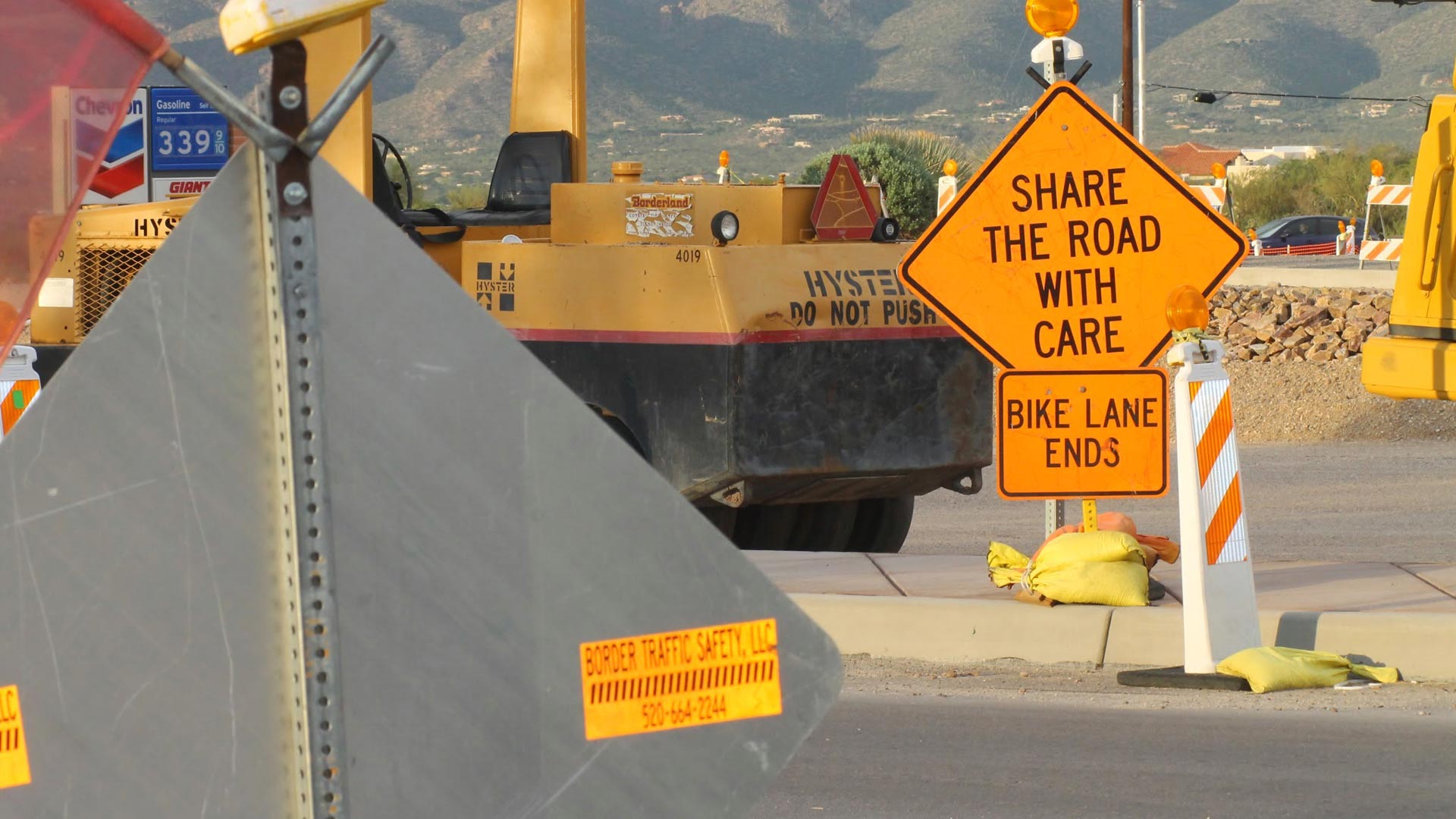 AZPM Staff
Work to widen a stretch of Grant Road between Stone and Park avenues is underway, and while construction vehicles are working along the road's south side, the project's effect on traffic has been minimal.
A transportation official said he thinks those conditions will continue for the length of the project.
"We're reconstructing the south side mainly off of the current roadway, so there's minimal impact to the traveling public," said Tucson Department of Transportation's Mike Graham. "They'll shift the traffic onto the newly constructed roadway, and then crews will begin reconstructing the north side of Grant Road."
Traffic will continue along the existing portion of Grant Road for six to eight months, and will be on the new stretch of road for a similar timeframe.
He said the impacts include occasional lane restrictions and closing of smaller intersections along Grant Road.
Survey work and planning is underway for Phase III and Phase IV, which will widen Grant between Alvernon Way and Swan Road. Graham said construction on those projects are about five years away.