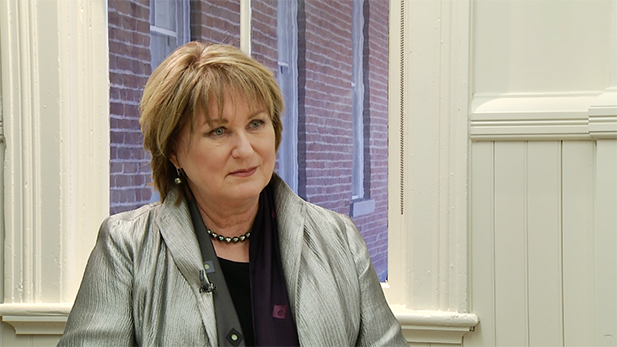 UA President Ann Weaver Hart in March 9, 2015 interview.

AZPM
University of Arizona President Ann Weaver Hart said in a written message to the campus that it's a time of transition for the institution, as students prepare to graduate at the end of the week, and the community prepares for her successor.
Hart sent an email Wednesday to all students and employees at the university, noting accomplishments and marking transitions.
She encouraged graduating students to reflect on their personal successes, and said the University is thriving in its efforts to increase student engagement, offer more online courses and expand research.
Hart also said the University has a bright future with the incoming president Robert C. Robbins, who begins June 1. That day, she will become a tenured professor and begin a one-year sabbatical leave.