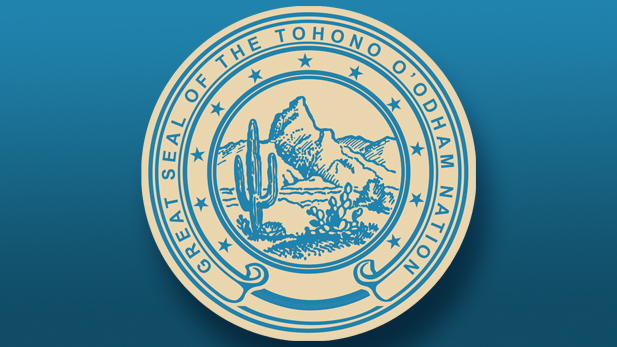 Seal of the Tohono O'odham Nation.
Electrical power for the estimated 11,000 people living on the main Tohono O'odham reservation west of Tucson was out Wednesday, the tribe reported in a press release.
The power went off at 8:30 p.m. Tuesday, possibly related to the weather, the press release said.
All tribal administrative offices were closed Wednesday, but public safety and emergency services continued to operate.
The San Xavier and Gila Bend districts of the nation were not affected, the release said.