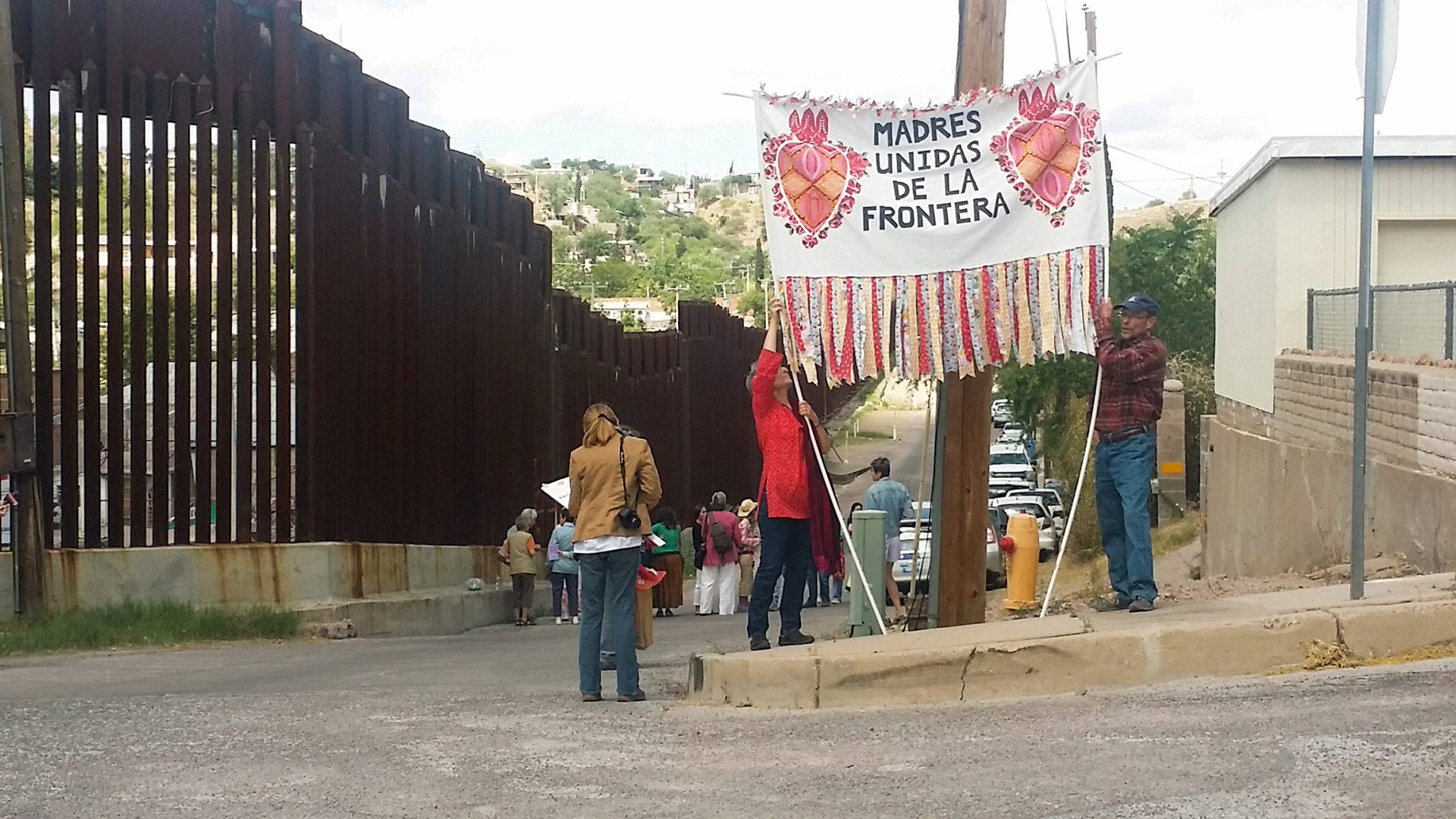 (PHOTO: Nancy Montoya, AZPM)
Mothers gathered at the border in Nogales Monday for an early celebration of Mother's Day, pledging that politics and a wall will never come between them.

The lyrics of music from a speaker on the U.S. side could be heard on the Mexican side. They described the relationship between a mother and child, a bond that is hard to break.

More than 100 women gathered on both sides of the Nogales border fence.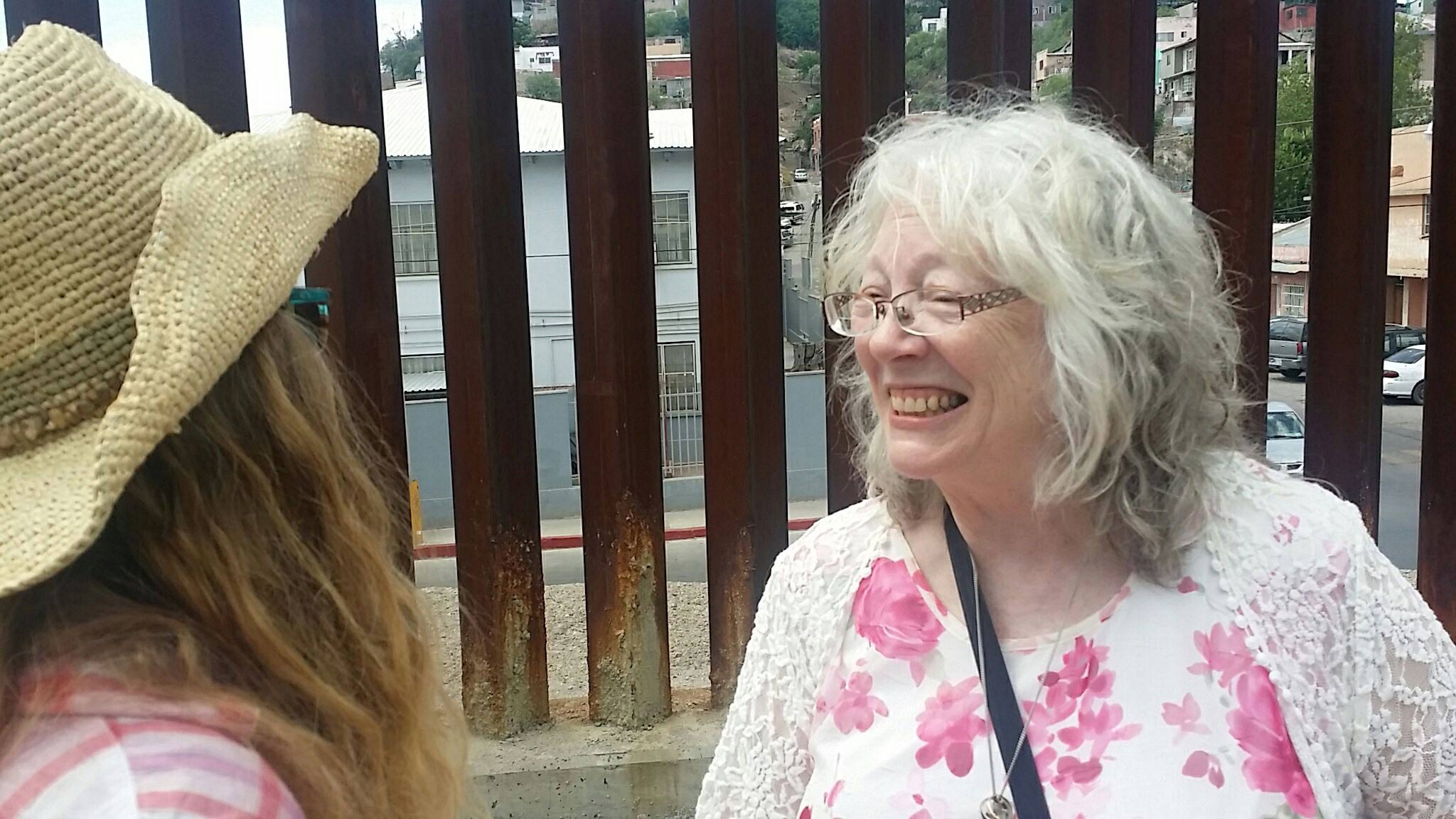 Janice Pullium from Green Valley helped to Organize the "Mothers at the Border" event (PHOTO: Nancy Montoya)
Janice Pulliam of Green Valley is with a group called Voices from the Border. She wants the message to Mexican mothers to be clear, "that we are together, that we support each other. And that we will work together with love and diligence."
The group was formed after the Women's March in Tucson in January following Donald Trump's inauguration as president.
Ana Maria Vasquez is a human rights worker from Mexico. She came to the border to hear what U.S. mothers had to say.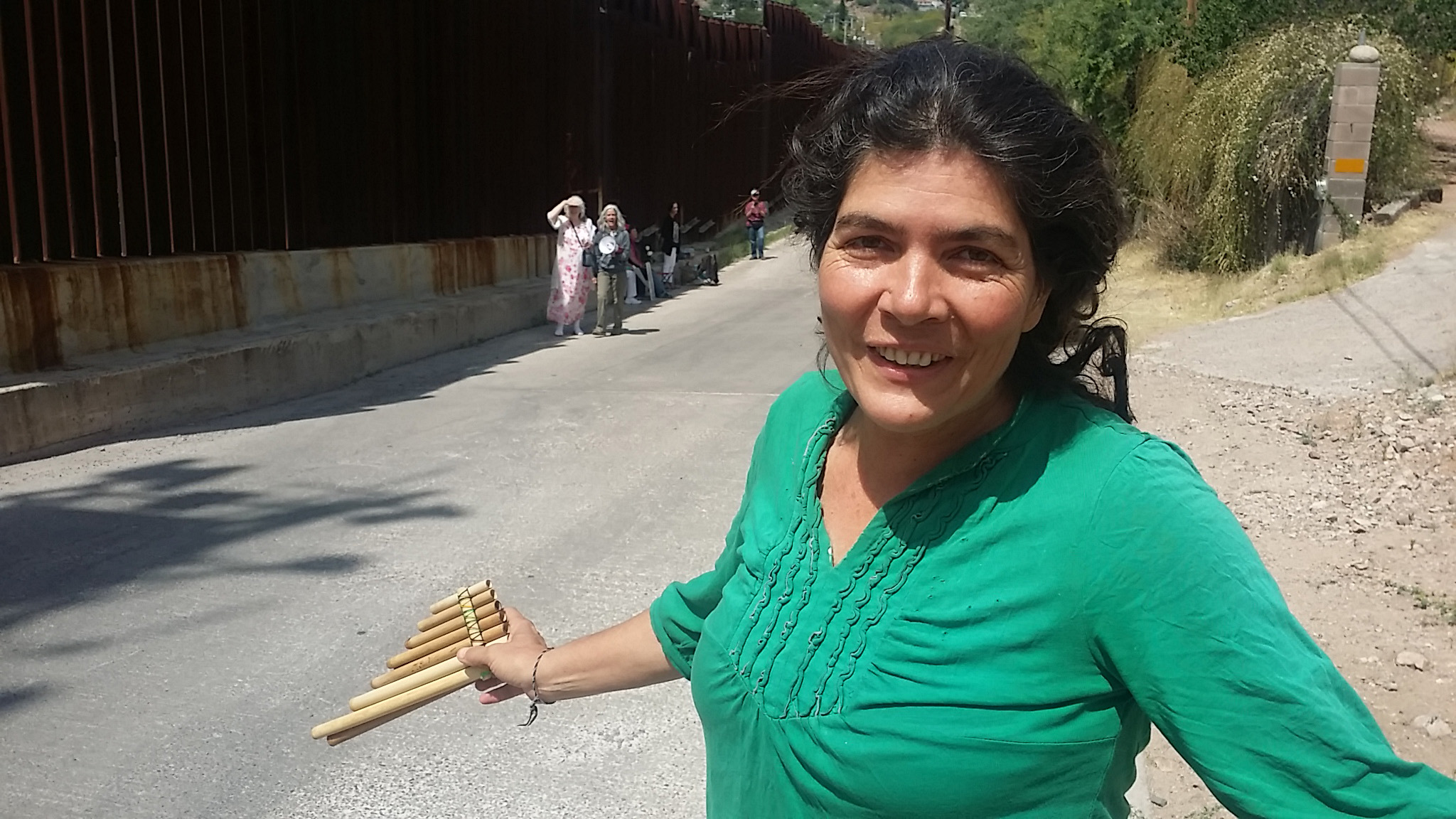 (PHOTO: Nancy Montoya)
"These women from Patagonia got organized and from many places from the border got organized to salute the mothers in Mexico, to greet and to make sure that no matter how many walls or how many things that that crazy guy over there says, that the love among the people - that nobody can change."
Voices from the Border has more than 100 members. Most live and work along the border.

Wednesday, May 10, is Mother's Day in Mexico, a few days before it is celebrated in the U.S., the second Sunday of May.