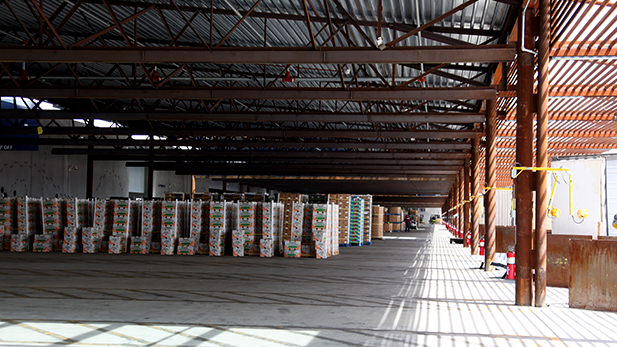 Produce inspected at the Mariposa Port of Entry in Nogales, Az. (2015) (PHOTO: Fernanda Echavarri, AZPM)
Arizona border counties say they have united to make their voices heard in Washington, D.C., when it comes to immigration and trade.
The counties are sending a message saying a healthy relationship between Arizona and Mexico is important to the entire country.
Last year all 50 U.S. states used Arizona ports of entry to export goods to Mexico. The Arizona border counties of Pima, Santa Cruz, Cochise and Yuma all benefit from the ports of entry.
But there is increasing frustration that immigration policy issues and the Trump administration's relationship with Mexico are now starting to hurt trade with our neighbor.
"Economic development does not end at the border,"said Teresa Bravo, the economic development and international projects coordinator for Pima County.

Bravo is heading up a new coalition of the state's four border counties. Her goal is to protect Arizona's relationship with Mexico, and she said it's not about politics.
"We have the support of Congressman [Raúl] Grijalva. There is the support of Congresswoman [Martha] McSally. And as you have seen, Sens. [John] McCain and [Jeff] Flake have been very proactive and pro-Mexico."
What is good for Arizona, Bravo said, is good for the entire country.