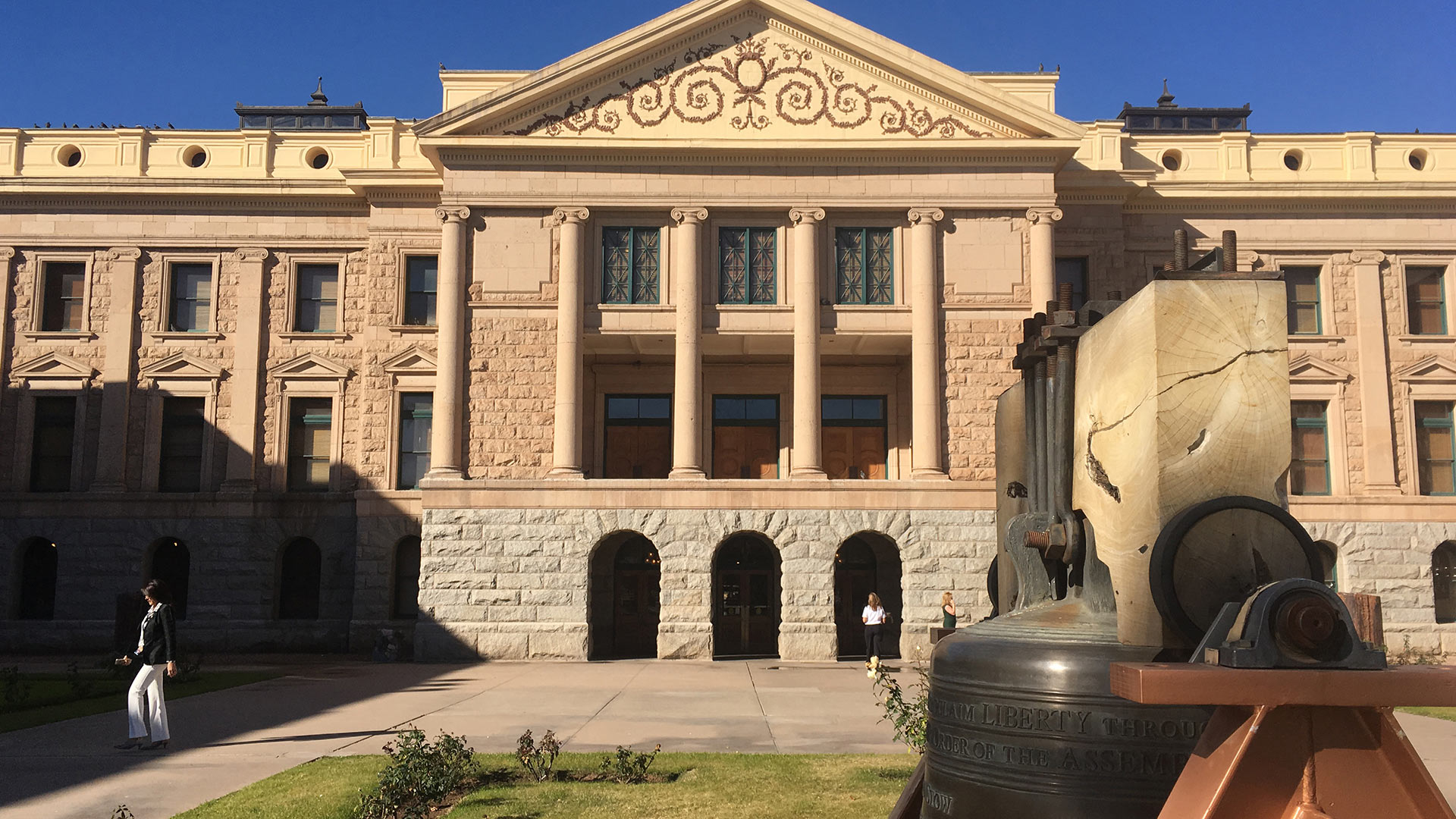 The Arizona Capitol Building. January 2017
Christopher Conover, AZPM
The Arizona Senate Education Committee Wednesday approved a bill to allow the state's three public universities to borrow about $1 billion for building repairs and new constructions, but not for another year.
The measure would send the universities $27 million a year in state funding. All three universities would match that money and borrow against to pay for building repairs.
There have been a few major changes to the measure since Gov. Doug Ducey introduced it in his budget recommendation.
First, the money won't start flowing in the fiscal year that starts in July, but will instead start in July 2019. Also, Ducey had proposed that the measure be funded by letting universities keep the sales tax they collect. Lawmakers dropped that, and now the costs will be paid through the general fund.
Arizona Board of Regents President Eileen Klein spoke at the hearing to make her case for the measure.
"In the next 10 years, we're going to have 61,000 more students to educate," she said. "We have to make sure there's space for them, and that that space works ... so that we can move away out of the old era of huge lecture halls ... and make sure that the student experience is not just worthy of them, but attractive to them."
Two democratic members of the committee voted against the measure, saying the state's K-12 education system is underfunded and needs to be the priority.
The bill will now go to the Senate floor for a vote.