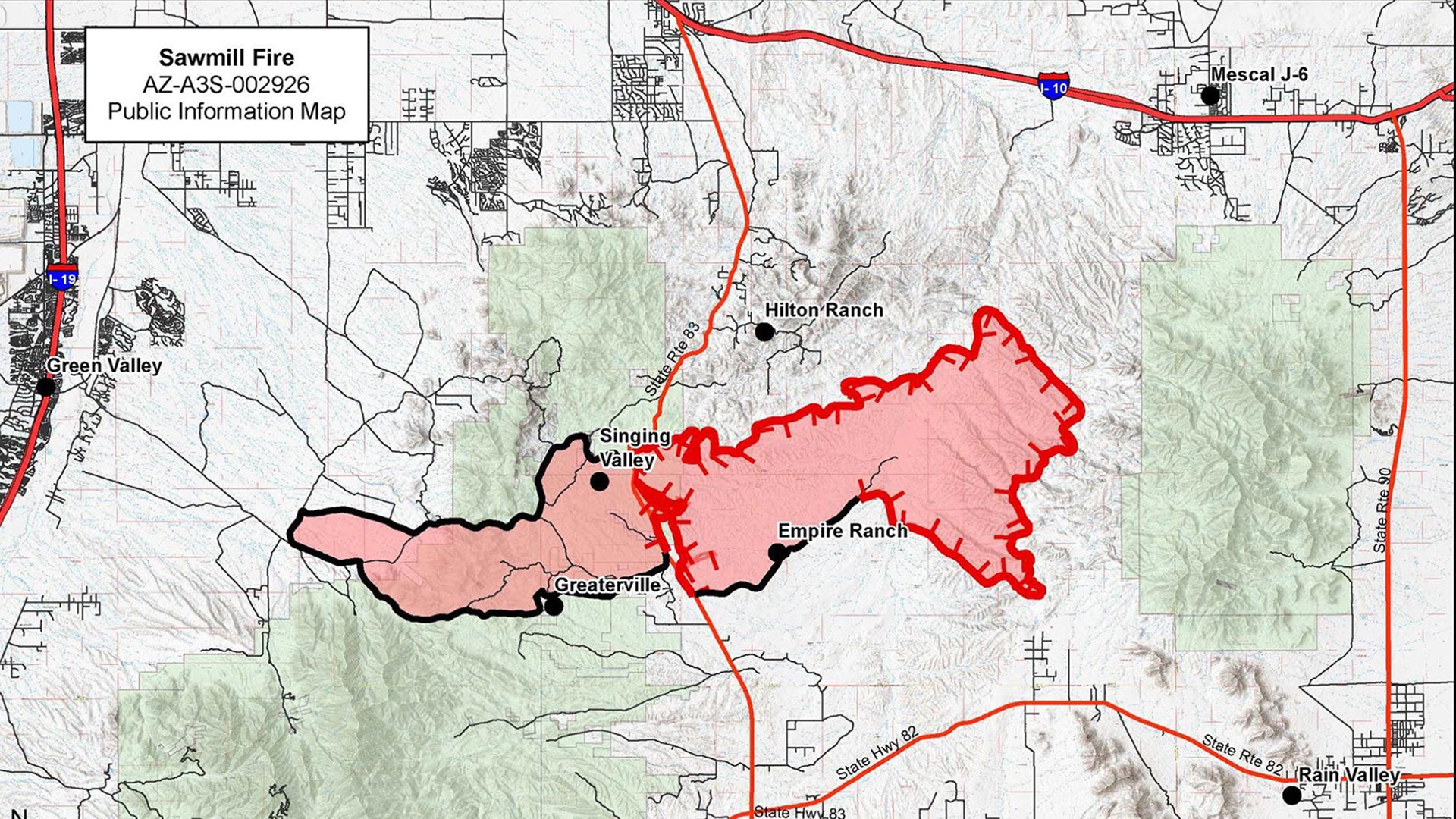 A map of the Sawmill Fire as of April 28.
Southwest Area Incident Management Team
Crews have all but stopped the Sawmill Fire near Sonoita, getting a containment line along 89 percent of its edge Sunday afternoon, fire managers said. The fire has burned an estimated 46,991 acres.
Firefighting teams established a line along all parts of the fire west of State Route 83, and a spokesman said with the west side contained, crews moved to the east side to stop it before it reaches the community of Mescal in Cochise County.
"We have crews monitoring that area, especially with this wind event," spokesman Manny Cordova said. "So they'll continue to work the perimeter, continue to mop it up and tie it in so that our containment numbers will continue to go up."
Cordova said wind continued to be an issue for crews on the fire. Windy conditions grounded aircraft for a second straight afternoon on Friday. Aircraft were also grounded on Tuesday.
Meanwhile, The Associated Press reported that investigators think the fire started from recreational gunfire Sunday in grass and brush near Madera Canyon. An off-duty Border Patrol agent who was in the area shooting reported the fire shortly after it started.