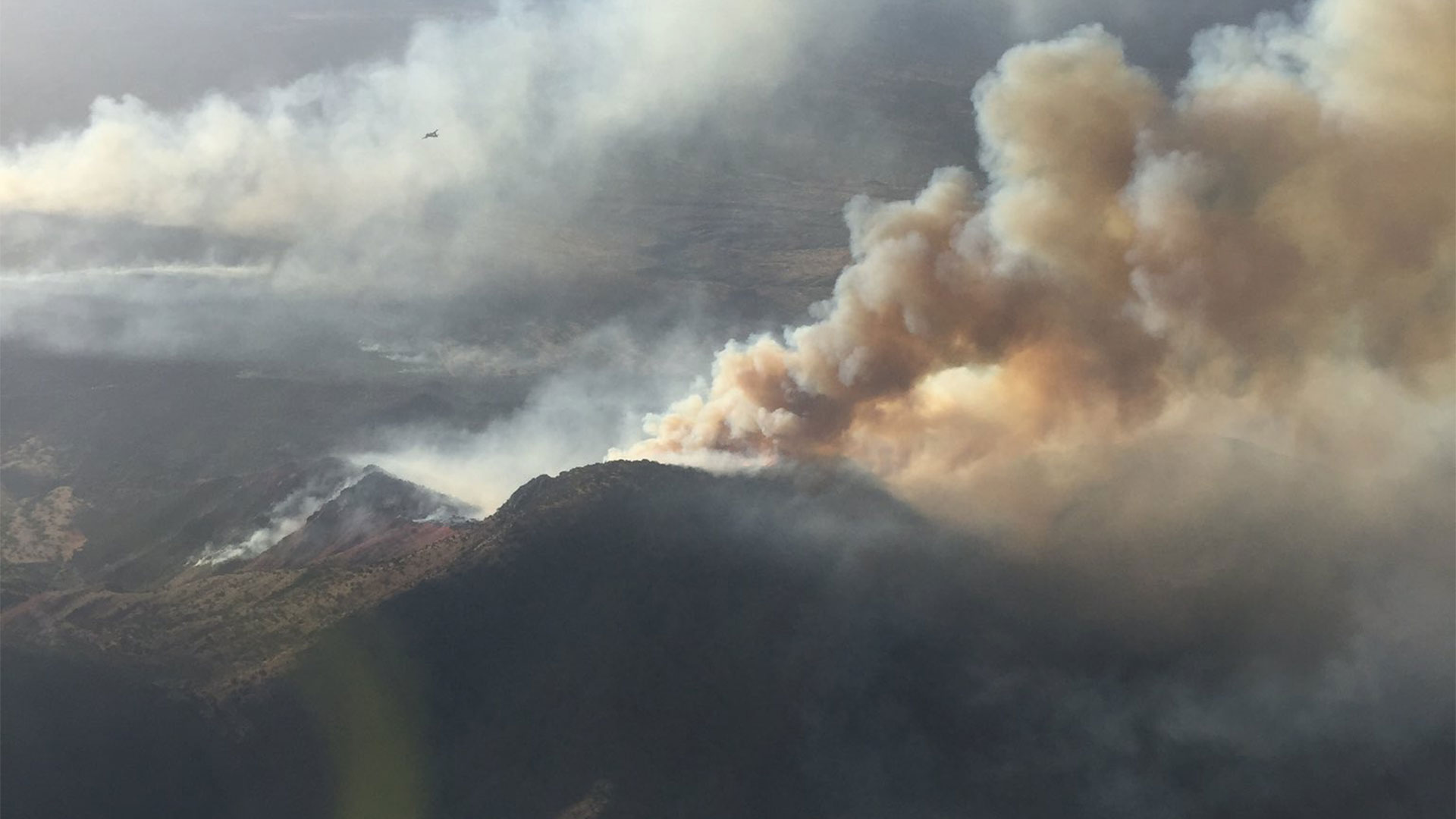 The Sawmill Fire located 10 miles southeast of Green Valley, Arizona.
Arizona Department of Forestry and Fire Management
Firefighters worked Thursday to contain more of the 40,000-acre Sawmill Fire near Sonoita before winds kick up again, something expected later in the day.
More than 600 firefighters were working to put out the grass and brush fire, and a national management team is coordinating the effort.
"Firefighters have made progress," fire management team spokeswoman Michelle Fidler said. "We're up to about 20 percent, which is great news. The story today is really the wind. We're expecting a prolonged wind event starting today and continuing through Saturday."
Fidler said another area of worry is low humidity, which could further dry out plants and allow the fire to spread even quicker.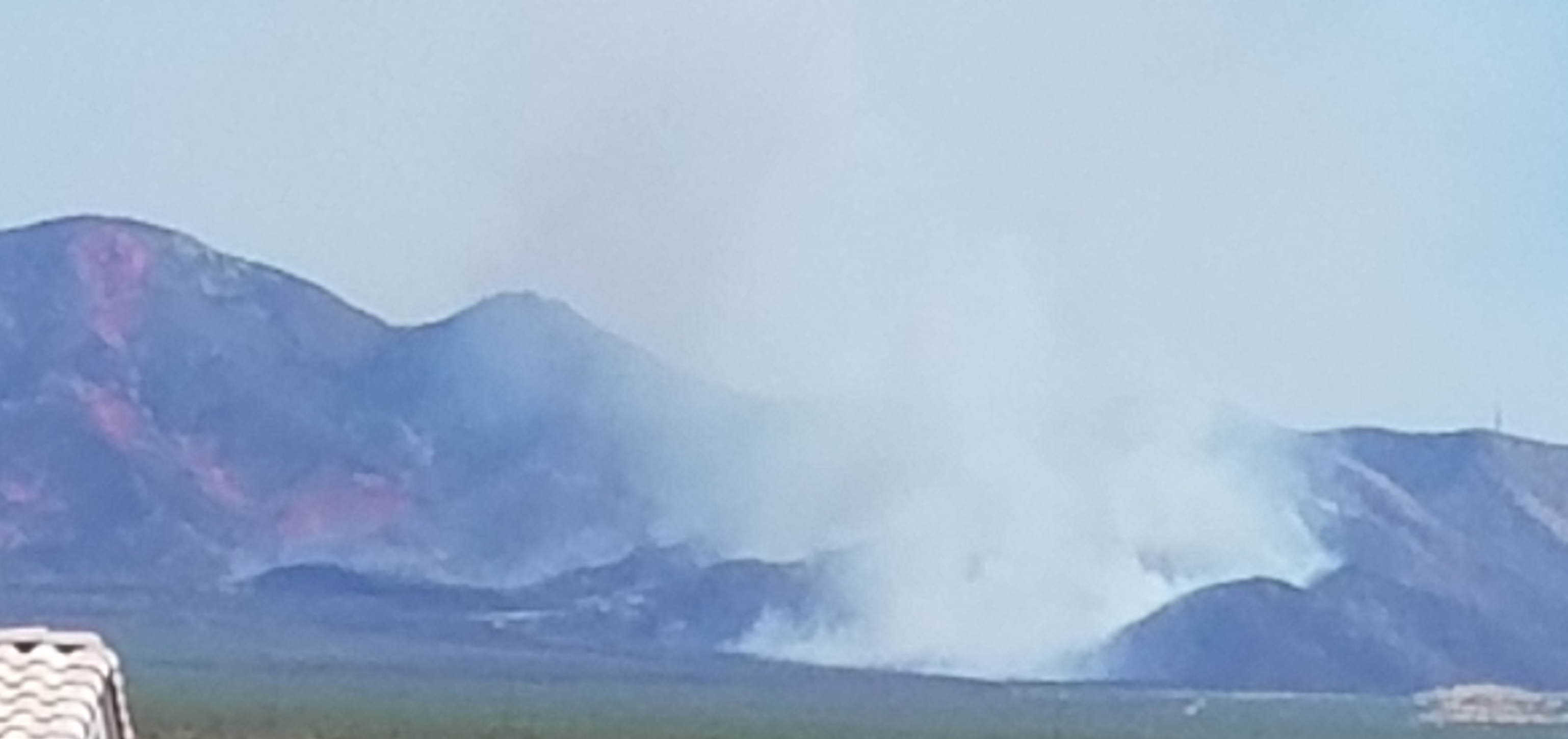 VIEW LARGER A photo of the Sawmill Fire taken by a resident of Green Valley, April 26.

Mike Kelly
Track the fire's movement on this interactive map from the National Wildfire Coordinating Group.