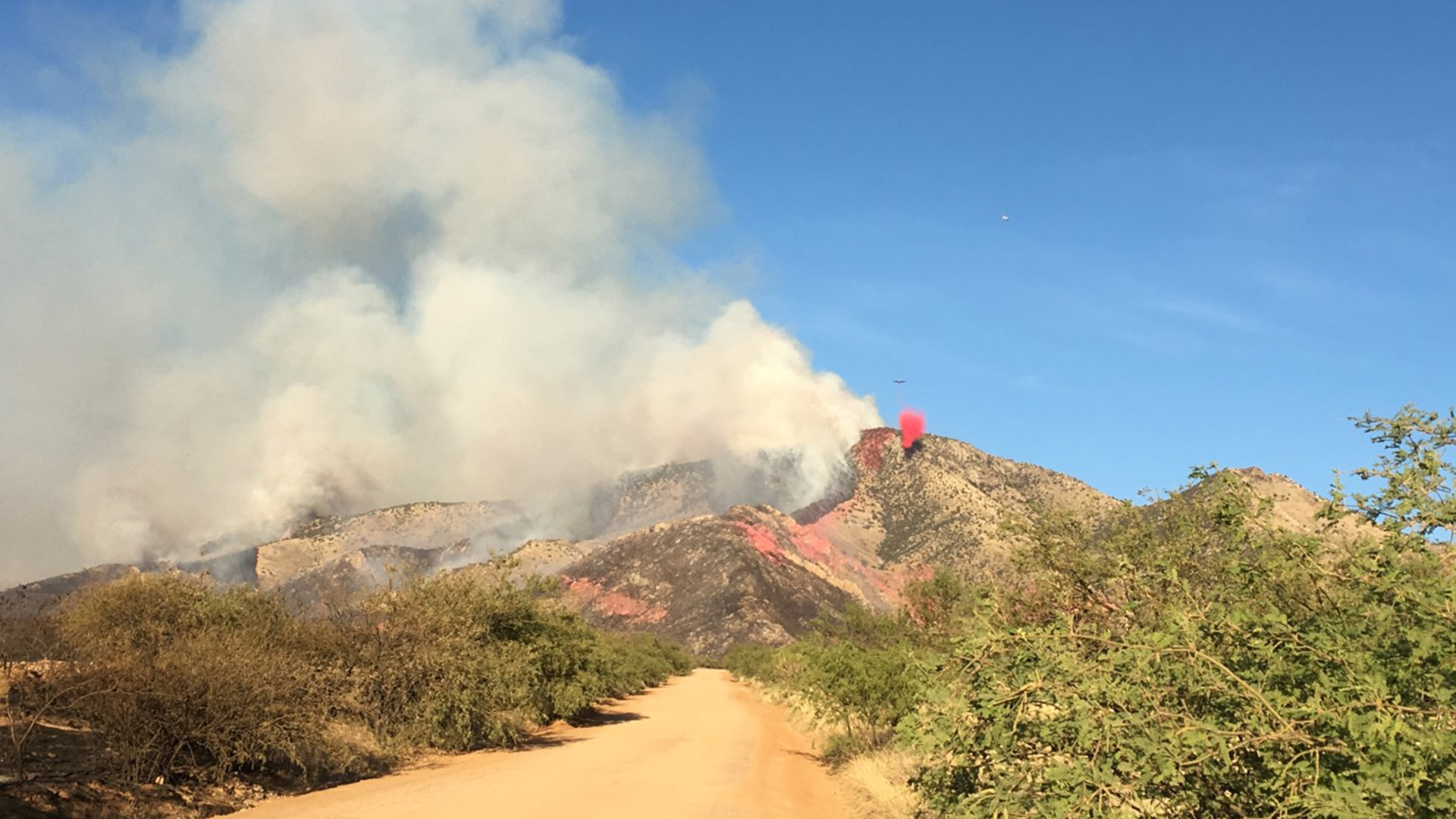 As of Monday, April 24, the "Sawmill Fire" was 7 percent contained, officials said, though full containment was expected the Tuesday evening.
Green Valley Fire District
Gusty winds have stoked a wildfire burning through brush and grassland near Madera Canyon southeast of Green Valley, and officials estimate the blaze on state land and the Coronado National Forest had grown to between 17,000 and 20,000 acres.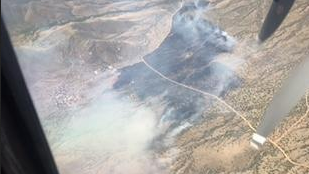 Aerial view of the Sawmill Fire, burning in brush and grassland near Madera Canyon, April 25, 2017.

Inciweb website
Residents in nearby communities we pre-evacuated or evacuated, the Forest Service said in a press release. Homes, ranches, outbuildings, communication facilities, power lines and the Arizona National Scenic Trail were listed as at risk.
The cause was under investigation.
Tiffany Davila, who works with the Department of Forestry, said people need to be vigilant to prevent more wildfires from starting.
"We want people to remember if they're towing a boat or towing a trailer, to never drag chains," she said. "To not pull off into the dry grasses. One spark can start a fire."
Recent dry conditions combined with high temperatures and gusty winds are drying out grasses across Southern Arizona, creating prime conditions for wildfires.
CLOSURE: SR 83 south of I-10 is closed from MP 40-55 for the Sawmill Fire. The closure is expected to continue all day today. #aztraffic pic.twitter.com/zs9W7Rv8Xw

— Arizona DOT (@ArizonaDOT) April 25, 2017