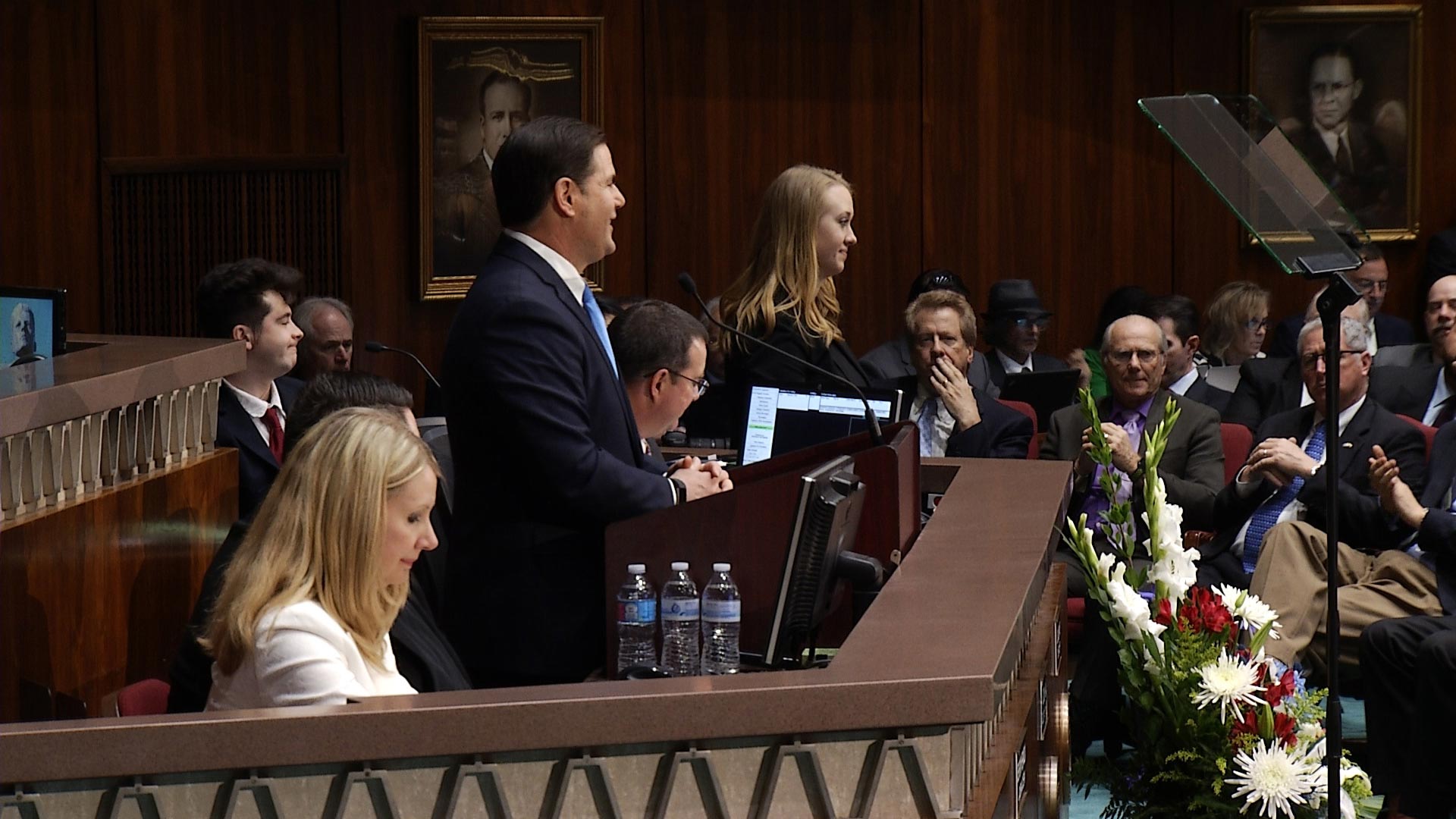 Arizona Gov. Doug Ducey delivers his 2017 State of the State address in Phoenix.
Arizona Public Media
How difficult would it be for a Democrat to unseat Republican Arizona Gov. Doug Ducey in next year's general election?
"It's going to be a herculean task, to be candid," said Phoenix-based Republican strategist Jaime Molera.
To rise to the challenge, he said, a Democrat must first raise a lot of money.
"I would think that, in order to be credible, that they would have to have a minimum - minimum - of $2 million. But if they're going to be successful, I think that's going to be more significant - probably $8 to $10 million. That's the kind of money it's going to take to unseat a Republican governor," Molera said.
Hear more from Molera and three Democrats who hope to take on the incumbent governor next year, Friday, April 21 on Arizona Week.