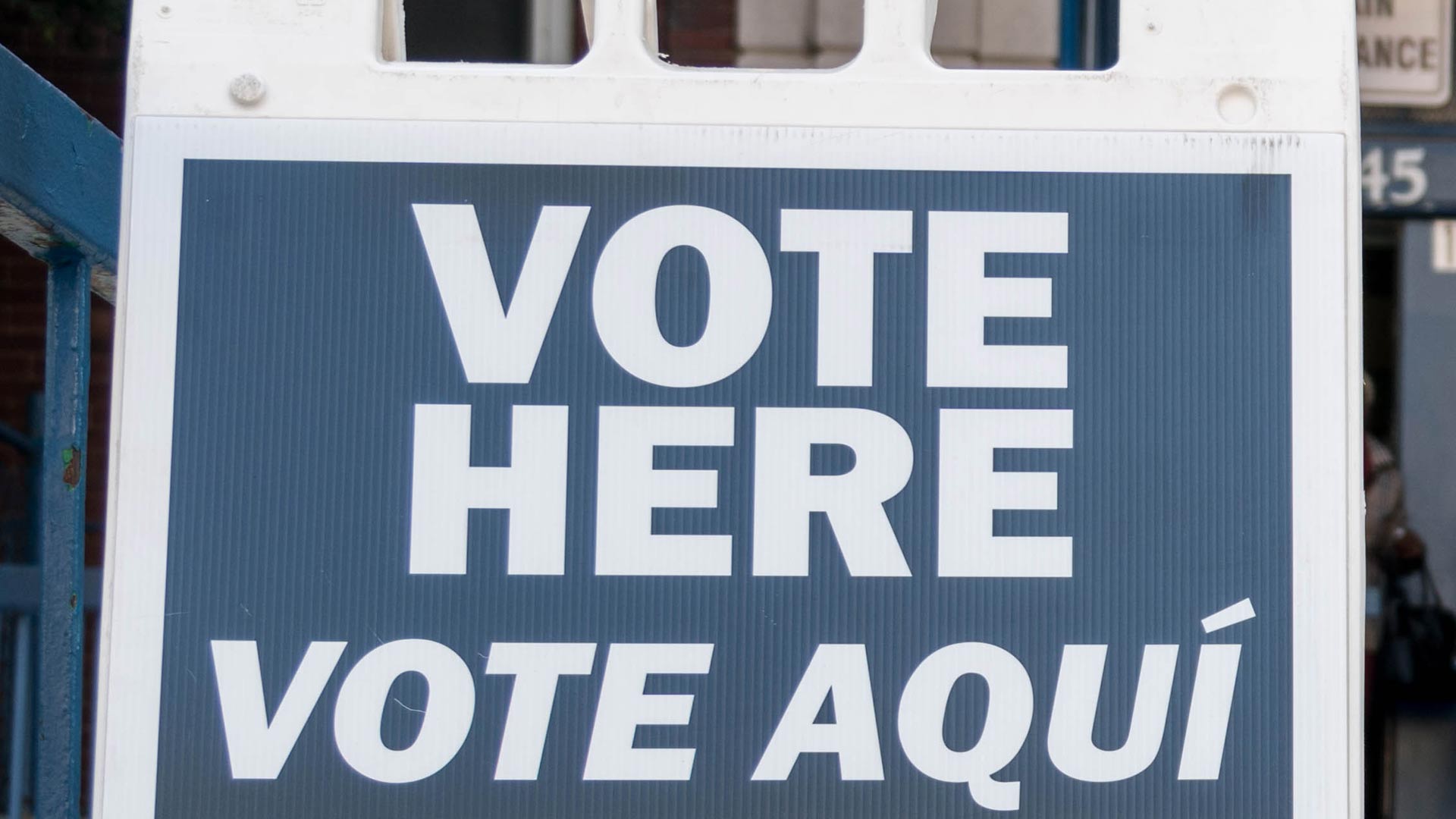 A Vote Here sign outside a polling place.
Lorie Shaull
The oft-repeated allegation that "busloads of people were brought in to vote illegally" is what drives elections officials.
"Everything we do, everything the Elections Department here does, are designed to prevent and prepare for something like that," said Chris Roads, Pima County's registrar of voters.
The state and all its counties have safeguards in place to prevent a host of fraudulent practices: ineligible voters casting ballots, stolen ballots being counted, people voting twice in one election or voting by the deceased.
For those who cast ballots in person, the anti-fraud measures begin before they even walk into the polling place.
"The poll workers are actually paid employees, but they are not from one party. By definition, under statute, there must be equal amounts of Republicans, Democrats and independents. They are there as a check and balance on each other," said Roads.
A voter asking for a ballot on Election Day must show identification, and his or her name must be on the voter roll for that precinct. The voter's signature is required. If the person's name is not listed, a provisional ballot is issued.
But that ballot isn't counted on Election Day. Instead, it is held until the voter's identity is verified. That process has a strict set of checks and balances.
"We have two different people review the ballot, and both of them must agree with it being valid or invalid," explained Roads. "So there is double checks and balances all the way down the line so that you don't have one party manipulating things. It is impossible to do that."
Election officials also know which precincts traditionally have the most provisional ballots. It is those near-new housing areas, universities and retirement areas - all places with plenty of move-ins.

If a precinct with a more stable population has a high number of provisional ballots, it raises a red flag.
Before Election Day, voter rolls undergo integrity checks. Election workers cross check them with Motor Vehicle Department records, obituaries, official death records and the mail transfer list from the U.S. Post Office, all to make sure the list of eligible voters is up to date.
The state also checks the voter rolls with other states to keep people from voting in two different states. Arizona works with 30 other states to cross check voter rolls.
"Since 2010, we've had 22 people vote in two different states. Twenty of those, they actually charged the people. And two of those cases are actually still pending," said Republican Secretary of State Michele Reagan.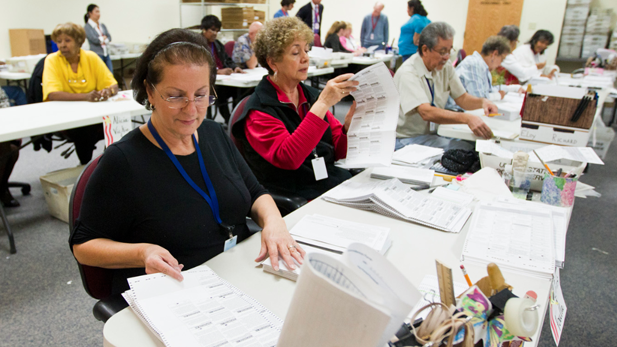 Pima County Elections Department workers process early ballots after the 2012 election.

Pima County Communications Department
Mail-in balloting is becoming increasingly popular. With that come more problems. Signatures on the ballots must match signatures on the voter rolls. Making sure those signatures match takes training.
"Every one of our staff are trained by a forensic document examiner before they are allowed to do that," said Roads. The staff is retrained every two years.
The processing of early ballots is also done in an open room, and the staff is seated in an order alternating by party.

In the end, the public is also a good anti-voter fraud weapon.
"If people see something, they definitely should say something because we'll look at it," said Reagan.
The next election, when all of the safeguards go into play, is a month away for Tucson's ballot on a half-cent sales tax increase.